Today is the day when it all started; the day when this website launched back in 2008. We are celebrating our 10th anniversary. This day we celebrate our trajectory as spokespersons for the wonders of this Central American country, sharing with foreigners the infinite number of attractive touristic destinies that they can find in this unique land of beautiful and warm people, outrageous nature and full of opportunities to live, grow, and succeed. We also enjoy permanently discovering the lesser-known wonders of this fascinating country and its surrounding region letting it be known to the world. As a pro-Costa Rica English news source giving quality and exiting information to expats and travelers, is especially important for us to become the best way for them to feel Costa Rica even in distance.
Ten years ago, in 2008, our founder and CEO Daniel Yépez, a Venezuelan-born entrepreneur determined to show the world the wonders of this heavenly country, started this digital magazine with the commitment of becoming the number one English spoken source of news from Costa Rica. Since that day The Costa Rica News has emerged as a leader in online advertising with innovative ways to expose its brand to a growing audience of international affluent readers. Our platform uses the power and freedom of the Web, along with traditional journalistic values, to allow experienced journalists and creative writers to create a rich multimedia site that readers find fascinating and entertaining.
TIP: Get our latest content by joining our newsletter. Don't miss out on news that matter in Costa Rica. Click here.
A decade of challenges, good work, and satisfaction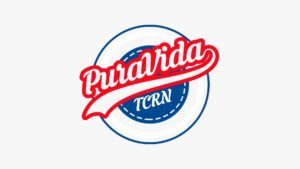 During this decade The Costa Rica News (TCRN) has been characterized for presenting the news with a unique style, focused on the positive side of the stories, our local and regional-based writers cover topics including culture, environment, technology, economics, society, politics and health. Today we proudly can say that we have more than 11 thousand subscribers on our website and around 35 thousand followers on the social media networks. This number of followers that continues growing has been achieved thanks to the permanent work of promotion and positioning of the web page, banner ads and social media promotion prepared by experts with search engine optimization (SEO). This constant media work has received recognitions such as becoming a Google official source of news, distinguished by the Expatriate Community of Costa Rica or the International recognition for Top News Platform (2010-2012)
Growth and expansion have not come without challenges; as our world turns faster and faster, so does technology and even the tastes and choices of our readers. In the ensuing 10 years, we have made a point to say yes as much as possible, taking risks, embracing challenges and always seeing ourselves as a work in progress. Along the way, we have changed and improving, constantly evolving and innovating while staying true to our essence.

In these 10 years, we have gained experience and knowledge. Many have worked with us; many others have gone. But all of them gave their biggest effort to fulfill the commitment of giving our readers the best news and information. One of TCRN goals has always been to keep a close connection with our Costa Rican and international public, sharing with them our love for the valuable, true, and reliable stories we offer them for entertainment and information.
It is all because of you, dear reader
The reason why this website exists and why this article is even being published is because of you, dear reader. You are the one who keeps us growing and expanding. Thank you for 10 incredible years, for your support and all the love you spread to us. So let's celebrate and keep coming back to The Costa Rica News and recommending us to your friends, family, and partners. Having such a great audience, we are fully aware of our responsibilities to all the tico people, the country, and the journalism community. And we will make sure to stay true to our values and principles in the future. In the next 10 years we are determined to continue reimagining journalism: "Changing the way you look at news".