Do you plan to open a beautiful hotel? Or, maybe you want to create an online presence for your established business? If so, you have come to the perfect place, as we are providing informative advice on how to create a hotel website.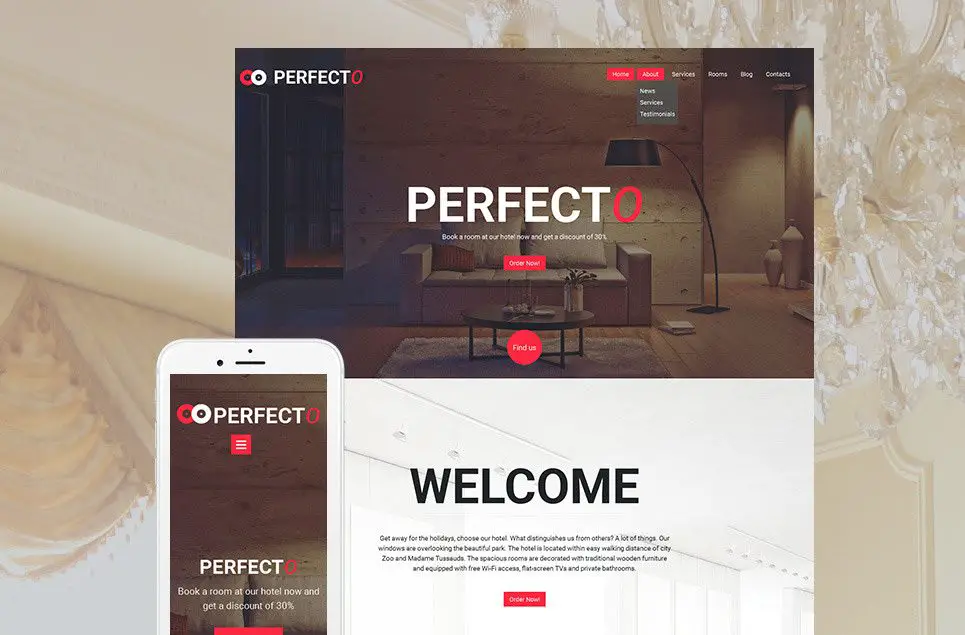 Buy Your Domain Name
The first thing you must do is buy your domain name to get started. We recommend opting for your brand name, if it is available, as it will be easier for customers to remember and type into the search bar. If the domain name is unavailable, look for a suitable variation that will complement your brand and services.
Select the Right Hosting Service
Once you have bought a domain name, the next step is to look for a reputable hosting service. A hosted website is responsible for storing your website's information on a server, and the option you choose can determine the speed of your site. It is therefore important to choose wisely; for example, we recommend opting for a dependable web hosting provider, who can have your website up and running within a matter of minutes.
Choose a CMS Platform
The content management system (CMS) you choose will determine your website's functions. For instance, WordPress is the ideal CMS system for beginners, bloggers, and businesses. While Joomla is an advanced CMS platform that offers endless customization opportunities, and Drupal is ideal for those with advanced web design knowledge.
Install a Mobile-Friendly Theme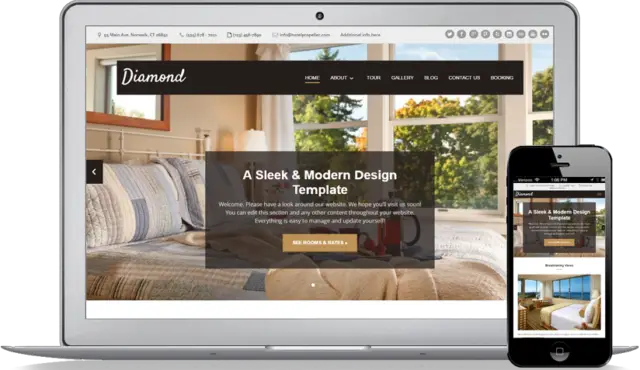 Once you have found the best CMS platform, you must then discover a mobile-friendly web theme that is responsive to all mobile devices. The theme must also be synonymous with your branding or you might lack the attention to detail a customer is looking for in a business. A responsive design is also a Google ranking factor, so boost your online presence in the search engine results pages by creating a mobile-friendly site.
Write High-Quality Content
Promote your hotel by writing and publishing unique, high-quality content on your website, which will showcase your rooms, services, knowledge, and professionalism. Publish informative landing pages to convince potential customers to book a room at your hotel – and keep your website fresh and updated with an insightful, helpful and entertaining blog, which you can link back to across social media.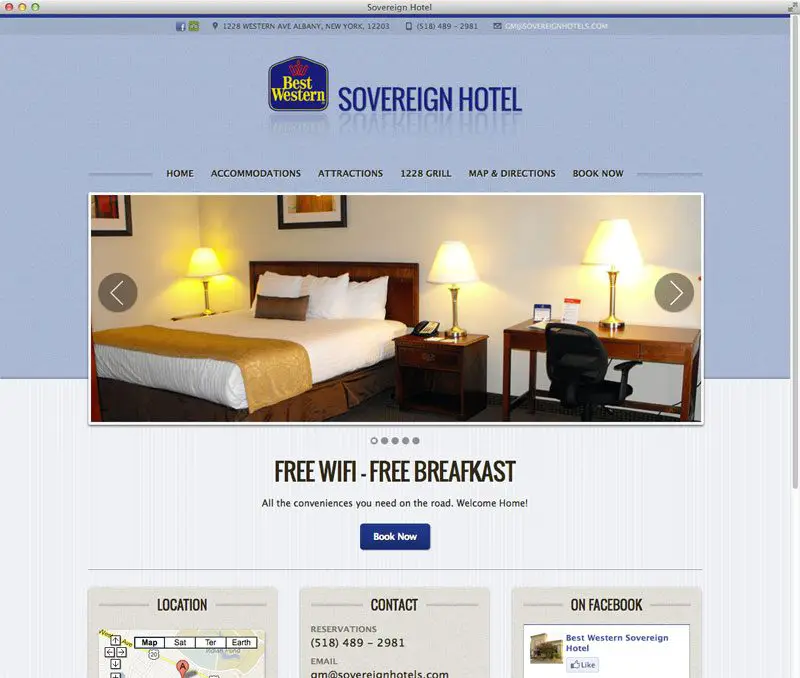 Incorporate Professional Photographs
A picture paints a thousand words – especially when choosing a hotel. If you fail to incorporate stunning photographs onto your website, you may struggle to fill up your hotel rooms. We, therefore, recommend hiring a professional photographer to take photographs of your accommodation from the best angles, which you should showcase across your landing pages and blog posts. It could be the difference between a person staying at your hotel or booking a room with a competitor.
Add Your Contact Details
Your visitors will want to learn more about your location before they book a hotel room. It is therefore wise to add your contact details, which will allow web visitors to make an informed choice and easily find your hotel. Encourage them to make a booking by providing information on the nearby attractions, bars, and restaurants, which could convince them to book a room.