Like you, we are tired of corporate media that is politically driven and one sided. So we decided to focus on news that's important to people. We're Creating a Conscious alternative news network that we feel the world needs and we need your help! We can't do this without you! Support news and media that matters and that can help change our world!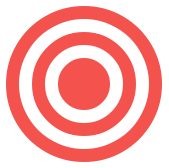 TCRN Marketing and Display Advertising
The Costa Rica News (TCRN) is one of the top online English news publications that promote the brand of Costa Rica as a destination of choice for travel, investment and business. We also focus on the North American market which comprises over 80% of our readership base. This market has ongoing interests in Costa Rica for travel and leisure, retirement, real estate and investment.
TCRN directly reaches 64,000+ every month with an extended reach of approximately 120,000 per month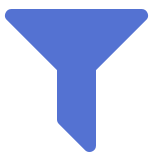 TCRN Verticals

thecostaricanews.com/eco
Ecotourism. Ecoconscious. Ecofriendly. A typical TCRN reader and most lovers of Costa Rica. While encompassing just one-third of a percent of Earth's landmass, approximately the size of West Virginia, Costa Rica contains four percent of species estimated to exist on the planet. Costa Rica is considered to possess the highest density of biodiversity, worldwide. As you can imagine, this attracts people who care, people who are more interested in sustainable business, and moreover, people who are loyal — if you're transparent.
thecostaricanews.com/travel
From making the decision to step outside your door, to stepping off the plane into '72 degrees and sunny', we cover travel news updates in addition to advice & personal stories to ensure your Costa Rica travels are inspired and informed. The TCRN Travel Section focuses on the well-traveled Costa Rica destinations, as well as the roads less-traveled, expat news, expert retirement advice and real estate updates for both long-term planners, as well as the seasonal expat.

thecostaricanews.com/business
TCRN was founded by seasoned veterans of a small handful of industries (Biofuels, Foreign Real Estate, Medical Tourism, too name a few). So, when you add up the 160+ years of combined experience in the foreign investment/retirement verticals alone, it only makes sense that we'll report on this topic with continuous, up-to-date and in-depth articles, how-tos, guides, etc.
In fact, be on the lookout for our upcoming webinar series, podcasts and investment publications — which are in production as we speak — and offered as a courtesy to our readers.
thecostaricanews.com/real-estate
Many foreign real-estate investors have similar concerns when first discussing their investment plans with regard to Costa Rica: Almost everyone wants to know more about these three topics:
Incorporating
Buying property
Obtaining residency.
These are the three main components of what we call a T.I.P (typical investment package). Readers get much, much more than just news in this area; we happen to know a little bit about these subjects. So, the more we share, the more educated our readers become.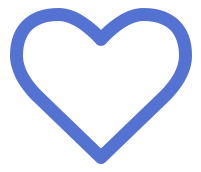 TCRN Marketing Services
Moving beyond old-fashioned display advertising
TCRN is emerging as a leader in advertising, marketing, and building audiences with innovative strategies to give your brand exposure to, and interaction with, our growing audience of affluent international readership.
We still use traditional display advertising, but now offer rich media content creation, video marketing, landing pages, lead-funnel optimization, content mapping, search engine optimization and a complete arsenal of inbound marketing tactics.
Rest assured that our carefully assembled team of seasoned experts feel right at home with even the most complex marketing goals. And we'll do so while utilizing dialed-in and time-tested approaches incorporating sustainable, organic marketing practices that maximize ROI and reach the right audience at the right time.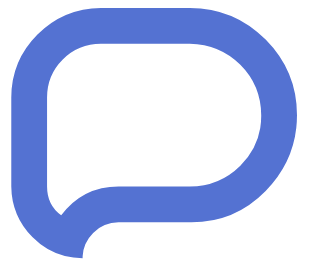 Learn more about how TCRN can help you or your business.
The Costa Rica News Sponsorship and Partnership
We have two very important strategic alliances, one of them is with the news portal PRNewswire, it is a pioneer of the commercial news distribution industry more than 60 years ago. PRNewswire connects clients with audiences in more than 170 countries and in more than 40 languages through an unparalleled network of media, journalists and opinion formers. On the other hand, we also have Factiva Dow Jones, it is a commercial database of press, corporate and commercial information offered by Dow Jones (Host database provider). The Factiva media group includes some 35,000 news sources from 200 countries in 26 languages, including newspapers, magazines, images and more than 400 news agencies. Exclusive in Factiva are the Wall Street Journal and the news agencies of Dow Jones and Reuters. Factiva also provides company profiles, financial and background data with market data and Webs and Blogs content. Another commercial ally is China Central Television, also known as China Central Television abbreviated as CCTV, it is the public television group in the People's Republic of China and one of the largest communication companies in Asia. The company reports directly to the State Council of the People's Republic of China.
The CCTV offer includes 20 national and international channels, which can be tuned in open, cable, satellite and online. The main station is the generalist CCTV-1, founded on September 2, 1958, which broadcasts a program based on fiction, news and entertainment. At the same time, there are other thematic channels with economic, cultural and sports programming, and international versions in English, Spanish, French, Arabic and Russian.
Being Guru is a Freelancing, Technology and Motivational blog covering important tech news and posting daily inspirational/motivational posts. We aim to shift gears in the future and provide a 24/7 TV online covering the topics mentioned above.
Founded by Hisham Sarwar in partnership with his friend in Silicon Valley, USA – BeingGuru has gained excellent reputation and the popularity worldwide speaks volume about the work.
Thank you for considering THE COSTA RICA NEWS for your marketing needs. Please email us at [email protected] or WhatsApp +50687499705