What is ReGen Villages?
ReGen Villages is a startup real estate development company aiming to build small, self-sustaining residential communities around the world. The 1st one is expected to be completed in Almere, Netherlands, in 2018. Unlike traditional villages, ReGen villages would be essentially "regenerative", since they would use resources in a closed loop cycle.
TIP: Get our latest content by joining our newsletter. Don't miss out on news that matter in Costa Rica. Click here.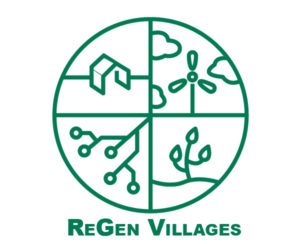 "Regenerative means systems where the output of one system can actually be the input of another", ReGen's founder, James Ehrlich tells the "Business Insider", a business affairs e-journal.
And how does this kind of system work?
In ReGen villages, household food waste is composted and fed to flies, which in turn feeds fish, which then fertilizes aquaponic gardens (multi-layered systems that combine fish farming and hydroponic agriculture, with plant roots submerged in a nutrient-rich solution rather than soil). Those aquaponic farms grow to produce for residents to eat, as do seasonal gardens, which are being fertilized by waste from livestock raised to feed residents. Rainwater is harvested and filtered for use in the farms and gardens, and on-site solar panels power the homes.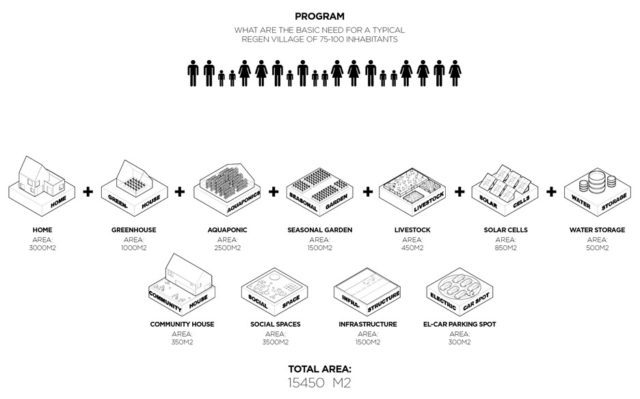 Each completed village will house 100 families on about 50 acres. Each family's house will have an attached greenhouse for growing personal crops, and the village's communal farms and livestock will be managed and run by ReGen staff. Individuals can pitch in their labor as a way to lower the monthly fees homeowners pay on top of their mortgages. (In the Almere community, Ehrlich expects that cost to be around 560 US$)
Why Ehrlich calls ReGen the "Tesla of Eco-villages"?
Ehrlich refers to ReGen as the "Tesla of Eco-villages," because he says the neighborhoods will allow eco-conscious people to elegantly go off the grid on their own terms. The villages will also use sensors and technology to monitor energy use, farming efficiency, and living patterns, and send that data to the cloud so villages in similar geographic regions can learn from each other. The strategy is similar to the way Tesla uses machine learning to analyze data gathered from the autopilot systems in its cars.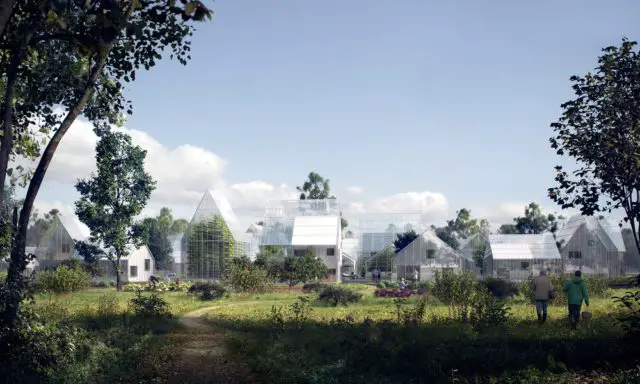 However, that idea has not just stayed in the old European countries. In fact, this kind of innovation has already echoed in Central America, specifically in Costa Rica. Being a world leader in "Green" policies intended to protect and preserve the natural environment, Costa Rica might be the 1st country in the region to develop regenerative village projects similar to the one introduced by Ehrlich.
In this regard, there are some people committed to promoting important investment in this area. For example, Daniel Yépez, an Alternative Energy developer -awarded by several companies, foundations, and institutions such as Globe Foundation, Shell Oil, DOD-USAF, PROMED, LED Lighting, among others- has worked and collaborated on important "Green" projects oriented to improve the traditional system of energy consumption towards one in which the energy sources be directly related to natural sources as solar power, water supply, wind-force, and waste recycling. In many senses, these sources are also key elements for the regenerative village complexes, once they start being built in Costa Rica.
What is the ultimate purpose of the ReGen Villages system?
Back to ReGen's village founder, he says these villages are designed to give people an environmentally friendly alternative to urban life. He also hopes they can help make agriculture more sustainable and less wasteful.
Moreover, Ehrlich's initial estimates are very optimistic -he assures a village could produce enough fresh food to take care of 50% up to 100% of the needs of its residents. And if there is any excess food or energy gathered, he adds, that could also be sold, and the profits could offset residents' fees.
Now, what do you think of regenerative villages? We mean; would they be suitable enough for you?