This 2016, on Friday, September 30, Costa Rica is invited to participate in the upcoming "Energy Efficiency Conference".   You may be wondering, "what is this Conference about"?  "Why do I need to go to that conference?" "What is the objective of this Energy Efficiency Conference?   "Why is it said to be a vision for the future?"   Please, stay with us, to learn the answers to all those questions.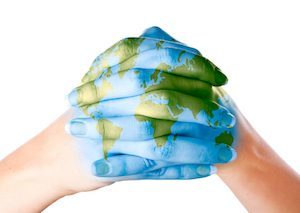 Every day the uses of electricity in Costa Rica and elsewhere in the world are becoming more and more important.  It is imperative that we learn how to preserve our energy.  For without it we could not continue to advance technologically as we have in the past.  Which is exactly why this Conference in Costa Rica seeks to teach people how they can become energy savers rather than energy wasters.   We are all in this together, and we must learn about ways to reduce power consumption.  In that way, we can all contribute to the sustainability of the planet.
The Energy Efficiency Conference seeks, among other things, to link the efforts already being made by the National Executive to expand the knowledge we have on energy awareness in Costa Rica.  In the future, this would serve as guidelines for those skilled in this specific area on the benefits of reusable resources.  These would then minimally affect the ecosystem, without missing out on the technological developments being made in energy production.
Conserving our green planet.
This Conference being held on September 30th  has been organized by a company that  is particularly interested in the various techniques available, now being called "Energy Economics", that would save the maximum account of energy.   The Conference, which will be hosted at the Escazu Intercontinental Hotel, seeks to create awareness of the abuses of energy in the past, how this affects the environment, and broaden understanding of the significance of energy savings in Costa Rica.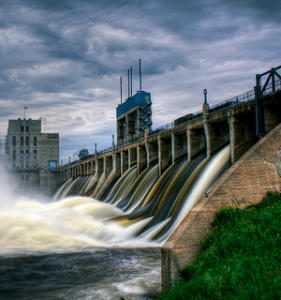 How will this affect future energy savings?  We can tell you categorically that the importance of all these trends in energy didn't originate in Costa Rica.  The unconscious and unscrupulous consumption of energy has created a very bleak outlook for the planet we inhabit.  We propose a look at the use of electrical energy that is not new.  Water, as hydroelectric power,  can be a primary source of electrical power.  It could be used to reduce all unnecessary power consumption and make a contribution against the overall threat posed by global warming.  It is important that everyone, in Costa Rica and around the world, become more aware of what is happening due to our poor energy management, and seek solutions that would repair the damage and allow us to continue improving as a people and on the planet itself.
One of the improvements that this Conference will further is greater awareness by those attending that it is not just a matter of innovation.  But a greater understanding of what you can be doing to support all the advancements being made in support of the environment and growth.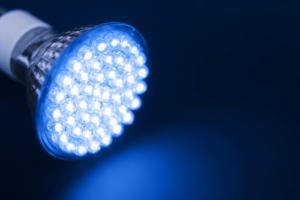 As an added bonus for those attending the Energy Efficiency Conference and interested in expanding their knowledge further, as well as those who simply want to learn more about this topic, will all have the wonderful opportunity to be trained by top industry leaders. Companies such as Go Solar and YES LED Lighting, which is a partner company of "Energy Economics". GoSolar and Energy Economics have assisted US Multinational companies in Costa Rica with successful energy-saving strategies.
GoSolar is a company dedicated to installing and financing Renewable Energy projects in Central America, with an emphasis on solar and Costa Rica. It is the only solar company in all of Latin America to be financially supported by the US Government. I hope this gives you a sense of the credibility GoSolar brings to the table.
The Conference seeks, through various representatives of such important organizations as Grupo ICE, ARESEP among others, to educate the public on the different sources of alternative energy.  And how they can be applied in Costa Rica to effectively contribute to energy sustainability in the world.
Energy efficiency and savings in Costa Rica
At present the Costa Rican government, working with the National Power and Light Company, has announced a directive which seeks the implementation of multiple technological techniques in the field of lighting equipment.   For example, LED lighting and other new economical energy measures.  Energy Economics supports this initiative as a generalized view of providing the inhabitants of Costa Rica a solution for reducing energy costs short term.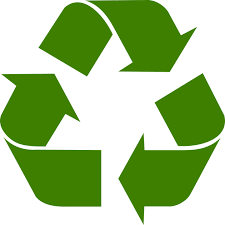 This energy saving trend has been developing for some time because as time passes, more and more people are living in Costa Rica.  Therefore the demand for electricity has increased, and it is clear that this increase in population also increases the demand for energy sources in the country and the possibility of service failures.  As a means to prevent service failures and supporting the environment, this Conference seeks to educate Costa Ricans on methods of how to improve electricity consumption by implementing new technologies and energy-saving techniques.
That being said, it is important to note there are several methods of energy savings that can be applied in Costa Rica.   The Energy Efficiency Conference is talking about these openly and will be discussing such topics such as the use of alternative methods of lighting that offer an increased reduction of power consumption in the public and private sectors.  One of the most important options is the implementation of LED lighting that creates lower power consumption, while still providing the same quality of lighting as a conventional light bulb.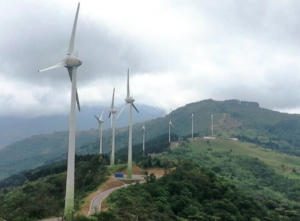 Other interesting topics that will be discussed at the Conference are alternative energy sources from resources that can be considered unlimited, for example, wind power.  Wind power is the use of airflow to generate a kinetic movement that produces economical electric power.  This can be achieved by installing a series of wind propellers in the ocean that would maximize airflow in the area.  Another method used in many European countries, and is projected as the most profitable alternative technology that can create alternative energy is sunlight. This is a resource that is always available at least 12 hours a day.   The solar heat can be converted into energy that can be stored and used as solar power when needed.  This method is favorable especially for Latin American countries as Costa Rica because of their constant sunlight throughout the year.
This and other important energy issues will be addressed at the upcoming Energy Efficiency Conference.  It promises to reach many with its sincere intention to educate those attending on the appropriate use of electrical energy, and how to improve the upgrading of the energy system in Costa Rica.
https://www.facebook.com/EnergyEconomics/?hc_ref=PAGES_TIMELINE&fref=nf
Click Here to see video
To sign up for the conference – Click Here –