Costa Rica is, no doubt, a beautiful country. Not only for its beautiful coastline (from which its name originates), but also for its green landscapes where its inhabitants constantly live innovating about being more ecological every day and in this way take care and preserve this beautiful earthly paradise.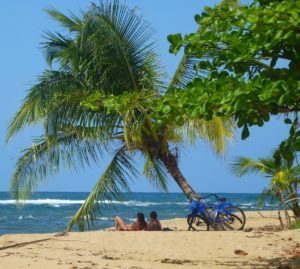 As a curious fact, this nation has a population of no more than 5 million inhabitants but has managed to position itself as the 5th greenest country in the world. In addition to being beautiful and attractive, Costa Rica is a "green" destination that captivates the hearts of tourists who visit it for such a quality.
From the hotels' point of view, Costa Rica has a large number of ecological lodgings. These are places that maintain a constant and responsible practice with the environment, where the visitor can relax and enjoy their stay in harmony with the wonderful kindness that this beautiful land offers.
Here we share some reasons why Costa Rica is ranked 5th in the world; that is, for being a real "green" paradise:
Great options for recycling paper
This is one of the strategies that has been best when it comes to reusing paper to make various crafts, and even great works of art and pieces of fashion collections such as vases, bags, purses, coin holders, and even cartridge cases for small children in the house. These are just some of the things we can create using the benefits of paper recycling.
In addition, to we women, it will always make us look beautiful with truly unique pieces, chic, and fashion. As a curious fact, below we show you how to make a coin holder made from magazine paper.
Coin holder
To make this craft, we need a magazine, transparent adhesive tape or self-adhesive paper, scissors, thread, needle, and a piece of cloth for the handle. To begin, cut out several sheets of the magazine and fold each one to 3 centimeters wide. Then, attach them with adhesive tape on the top, so that we have the support to weave. Subsequently, stick 2 strips with adhesive tape and thus get a longer, which is what we use to braid, passing over and below the vertical strips, to complete the entire face of the bag.
Once finished, you have to cover it with self-adhesive paper and cut the excess ends. Repeat this step to make the 4 sides of the bag and the base… So you will see how, little by little, it acquires the desired shape. Now it is time to assemble all the parts of the bag, sewing the edges, and reinforcing with transparent tape in the corner, outside and inside. The final step would be to add the fabric to load the bag and go… To enjoy boys looking at us!
Sometimes we -the girls- need to walk comfortably to wear outfits, enjoy walks or, simply, look the urban fashion.
Handbag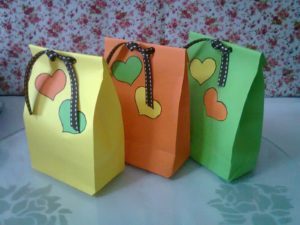 In this opportunity, we will need to create several spirals that we are going to create with the sheets of the magazines cutting 3-centimeter wide tapes. It should be noted that the number of spirals that we will make will be according to the size we want to have the bag. After having the spirals done proceed to sew the edges to follow a sequence so that they hold better. This bag shape should not contain much weight. Only what is necessary should be carried. If it comes to decorating the home, a paper is ideal for this task. The magazines have sheets of very beautiful colors that will be of great help to make this craft.
Decorative Vase
The sheets of the magazines should be cut to make this decorative vase 10-centimeter wide and then fold over themselves by getting 2-centimeter tapes. We can help with a ballpoint pen to make the tapes a spiral with much more shape.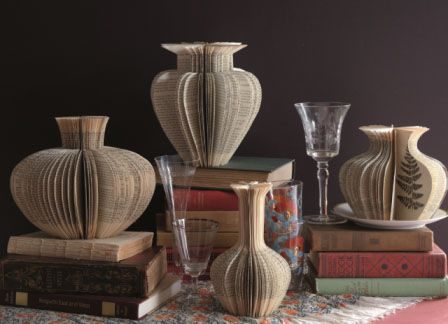 As we go around, a bit of glue is placed. Ideally, it should be fun, small and large spirals can be placed, can also be painted to give greater originality to the work that is going to be forming. It should be noted that, in these vases, you cannot add any water.
This technique can be used to make other types of decorations in our homes, such as picture frames. Everything is just a matter of putting the imagination to fly and, in this way, reusing the materials that we have at hand, especially when we think that they are no longer useful.
Finally, we tell you that this kind of initiative is very favored in the Central American country since it is directly focused on environmental awareness and the care of our planet. So you know, next time your imagination will blow with pretty easy alternatives, such as those we gave you.