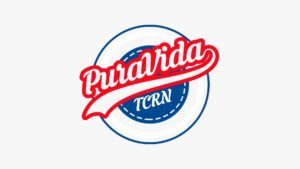 Costa Rica is a small country in Central America, recognized in the world for its beautiful landscapes, biological diversity, and relaxed lifestyle, as reflected in its national motto "Pure Life" or "Pura Vida". This paradise is a point of convergence for nature lovers, athletes, and tourists in general. Also, because of its booming economy, stable political climate, and the advantages offered by its business environment, Costa Rica attracts a large number of entrepreneurs from all over the world.
One of these entrepreneurs is Daniel Yépez, a seasoned expert in digital business ventures. Among his various projects and professional successes are Energy Economics, PROMED, and RumbasCostaRica.
In 2008, he decided to create a digital newspaper called The Costa Rica News (TCRN). TCRN's goal is to make known all the good things Costa Rica has to offer. The company's motto was "Changing the Way You See the News". And that is exactly what it has been doing.
For almost ten years, The Costa Rica News has presented the news with a unique style, highlighting the propositive side, the good vibes and "pure life" of the news. This has proven to be an attractive approach. Today, TCRN has more than 35 thousand followers and subscribers on social networks.
"I am really happy about this milestone", says Mr. Yepez. "The Costa Rica News has become a leading online English news source for Costa Rica and the world. We strive to provide fresh and outstanding coverage of the events and people that shape Costa Rica and the surrounding region. Our goal is to maintain a high level of quality articles and traditional journalistic values".
Asked about if TCRN avoids giving bad news, he answered: "We do not do that. We report what is going on. We just abstain from sensationalism and focus on articles related to business, politics, daily news, travel, leisure, ecological news, entertainment, regional news, health, news from Latin America, and good life in general".

And what are TCRN's reasons for success? Here are a few.
– The Costa Rica News presents Costa Rica through original research and in-depth stories, that offer a fresh and unique insight into a wide variety of topics.
– Our local and regional writers provide readers with a nuanced vision of life in Costa Rica, emphasizing the role of this small Central American country in our dynamic and interconnected world.
– Our readers are people excited about the news, focused on our shared humanity that serves as a source of enrichment, inspiration, and knowledge.
– We are a trustworthy news site with excellent coverage of the events and people that make up Costa Rica and the surrounding region.
– TCRN takes advantage of the power and freedom of the Web and allows experienced journalists to create a rich multimedia environment that readers find fascinating and entertaining.
As a result, TCRN has received several acknowledgments and awards over the years. For instance:
– Official news source for Google
– International recognition for Top News Platform 2010 – 2012
– Distinguished by the Expatriate Community of Costa Rica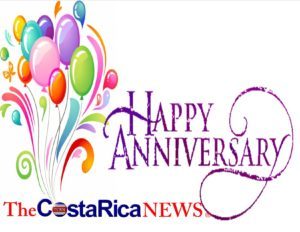 The Costa Rica News is emerging as a leader in online advertising with innovative ways to expose your brand to a growing audience of international affluent readers. This is done through standard banner ads, social media promotion, articles prepared by experts at search engine optimization (SEO) that can help you place your business at the top results on the first page of Google. These articles provide the clear advantage of being indexed by the major search engines for keywords provided by sponsors and remain an effective source of traffic generation for the sponsor.
Today, as we celebrate The Costa Rica New's first decade of success, we extend our warm congratulations to Mr. Daniel Yépez, its founder and to the team that works every day to take the information to every corner of Costa Rica through the Internet. We hope that they continue to reap many more successes in the future.