Many times we use the available technology but, actually, we do not take all the advantages that we could. Why does this happen? Most of us do not fully know the apps and technological tools that we have of our time to research, we would use precisely and for what these apps were actually designed, gaining time, comfort, and a better experience.
Google Maps app has more functions than you might have imagined, and many can improve your experience or turn out to be really useful. Here are some of them:
Remember where you parked your vehicle. For the most clueless this can be a very useful trick. According to scientists, stress and anxiety make us forget about everyday things, which we do not pay attention to, parking is a routine thing that many do automatically without paying attention, in addition, when we park close to home or of work, the places are very similar and it costs something to capture the differences.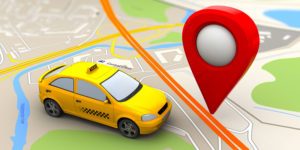 But Google has wanted to help us with this. Click on the blue dot of your location and select "Save parking", and when you return to look for the car you only have to open the Google Maps application and look for the letter P on the map, which indicates parking. Simple, is it not?
Share your geographic location. We may find it difficult to give or understand directions. Imagine that you must meet someone somewhere in the city, and you do not know how to get there. The best option is to share your coordinates and, in this way, establish a route that joins 2 points. To do this, you just have to access the map, click on the blue dot that indicates your location, and you give the option of "Share location".
Use offline maps. This is a very useful trick, especially if we go on vacation and we will be without data in our cell phone, or when we know that the signal will not be very good. If the language is going to be inconvenient to ask a local, or you are not very good with directions, Google Maps allows you to download a portion of the map so you can use it offline.
Once you are in the application, display the menu and click on "Offline Maps", slide your fingers or mouse to the area of interest, zoom in, and give the option to download. With this, you have already saved that part of the map to use it even if you have no connection. eye! Google warns that this option is not available in all zones, due to language restrictions and operating rights. So check this out before you do it.
Avoid agglomerations. The queues of shoppers in commercial establishments are avoidable if you know the hours of greater influx. With Christmas time just around the corner, you may find it helpful to know that Google Maps also knows the peak hours of shoppers in stores. With this, you could avoid big queues or trips in vain if time is something you do not have.
The search engine even knows the actual influx, so you can decide at the last moment whether or not it is worth going to do your shopping. To know all this, you just have to look for the name of the commerce in Google, enter in its technical file, and there it appears the affluence of the commercial establishment in the hot hours.
Customize your map. You can add your frequent destinations as home, work, bank, among others, and not only that, the application will also give you real-time information on how long you will take to your predetermined destinations based on traffic, road works or media irregularities of transport, in addition and as if that were not enough, with Google Maps you can know the weather and how it would affect the time to return home from work for example. To add "Home" and "Work", go to the side menu and click on "my sites".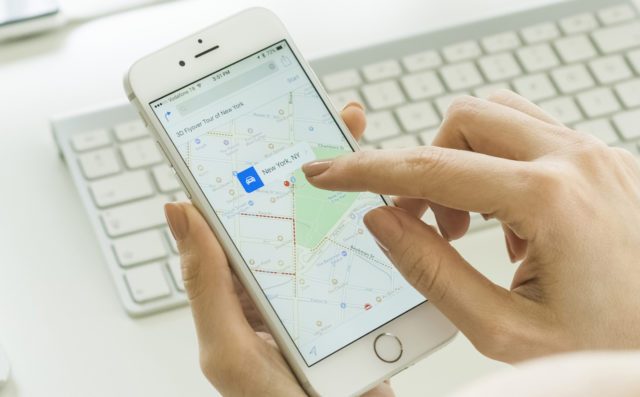 There you must add the exact address of the two places. You can also create lists that identify, for example, restaurants that are fashionable in your city. To make lists go to "Your Sites", then to "Saved" and there you will see several examples already predetermined. If you give the symbol "+" you can design your own lists of how many places you want in Googe Maps.
Receive traffic alerts. If you had a difficult day and want to return home soon or you are late and do not want to arrive late to work, you will love it; the application also allows you to receive traffic alerts and avoid bottlenecks. If you have also added your home as a frequent destination, you can tell you that on that day the traffic is especially congested in that area and propose alternative routes. Enter the Maps menu and then go to Settings> Notifications> Traffic.Once there you just have to make sure that you activate the options that interest you.
Find nearby sites of interest. If you are ever in a part of the city that you do not know or need to go to the nearest workshop, just one click will open a list of possibilities. Entering the application finder you simply have to type "restaurants near me" or "workshops near me", etc., to offer you a range of possibilities. The key word is "close to me". Do not forget to win prizes by becoming a guide. Your opinion can help other users and in fact, the opinion of some users could help you.
You can become a "Google Local Guide" by valuing different places, restaurants, and shops. Doing so will allow you to share your opinion and help other users but also win some kind of "prizes". Depending on the ratings and the photographs you upload you will get points. At a certain level, you can get free space on Google Drive or even attend events organized by other local Google guides. To become one of them, just enter the app with your Google account, and start sharing your ratings from the side menu.
Check up your history. Google keeps a lot of information about us and sometimes, this can be useful. For example, if you have to go back to a place you have been to before but you have lost the address. If you go to the side menu on the left you will see a section that says "Your tours", Clicking will display a list of the last sites you visited using Google Maps.
If on the other hand, you do not want Google to register your activity, then you can deactivate this option. To do this, go to the top right of the screen in "Settings", go to the location history, and uncheck the option.
Now that you know these functions… What are you waiting for? Start using them and get the most out of your Google Map app!