Out technology writer has compiled a succinct and well-researched list of the five most useful applications for tourists that those traveling in Costa Rica will especially find helpful.
# 5 TripAdvisor
TripAdvisor's app is integrated with its online platform allowing you all the information and search options of the website right on your handheld screen: Traveler reviews, photos and maps are just some of the qualities that make this app really useful when traveling.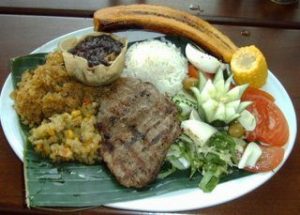 TripAdvisor allows you to compare prices of hotels, restaurants, and flights between a large number of sites and options. Not only can you compare prices, but you can see the different opinions and reviews that travelers have made. It should be noted that the app has integrated a function called "Close to Me." This function uses your geolocation to gives you a list of options close by and that may be of interest.
PROS
It's a fantastic tool that covers a large number of travel-related activities that can be useful at any time.
The "Close to Me" function is very useful if you do not want to travel far from your current location to have fun.
Being able to download maps of the city allows you to know the exact location of places of interest.
CONS
You need an Internet connection to utilize all the functions of the app.
There may be additional costs when downloading maps if you are not connected to a Wi-Fi network
# 4 UBER
This app is a must on your smartphone if you visit Costa Rica. And regardless of whether you are familiar with its booking system, the app is straightforward and user-friendly.
Uber Technologies Inc. is a company that provides its users with private transportation through its phone app. The app connects passengers with drivers affiliated with Uber once a traveler indicates their destination. Notification from your driver will come through the app regarding how long it will take to pick you up.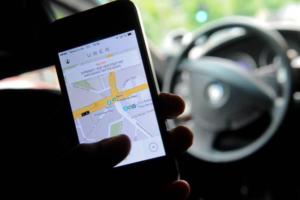 In addition to providing the option of paying for the service with a credit card, Uber is significantly less expensive than regular taxis in Costa Rica. Uber has been operating in Costa Rica for a little over a year and is mainly concentrated in the San José metropolitan area. Although the government insists that the transportation system is illegal, Uber is a legally registered company whose growth has been exponential with at least 10,000 drivers currently available to users, and whose usage outstrips regular taxis.
PROS
Allows you to locate a driver without having to go outside
Cheaper rates
Online payments
CONS
Due to the large number of users there may be delays for delays
You need an Internet connection to use the service
# 3 Expensify
Are papers and hand-written reminders always falling out of your pocket or bag? If you have a hard time keeping track of papers, and want to track your expenses during vacations, this app is for you.
Expensify allows you to take control of your consumption during your trip in a simple way, which can help especially if you are sharing trip costs with others. With this app you can store invoices for your flights, hotels, meals, and other things. You can also attach photos of receipts of items you paid for, create notes to indicate who paid the bills that day, and generate a report of expenses.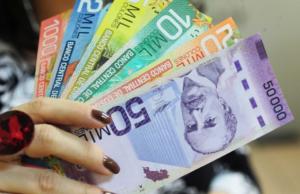 Expensify can also be synchronized with your bank cards and import transactions automatically into expense reports.
PROS
If you are sharing expenses with someone, this app allows you to register your bills and be able to keep track of cost-sharing with your travel companion.
Automatically scan your receipts with SmartScan.
Includes an automatic currency conversion function.
CONS
It can be tedious to attach lots of receipts and generate reports if the expenses are shared among a large number of people during the trip. But it still beats paper.
Most reporting functions require an Internet connection.
#2 Moovit
Moovit is an indispensable app for travelers using public transportation. It has an extensive database available in more than 1,000 cities in approximately 65 countries, including Costa Rica.
From train and bus schedules, real-time notifications of arrival times, to searches for rental bikes in certain cities, you will find all the information you need. Since public transport can be unpredictable, Moovit constantly makes updates to avoid trips to a bus stop that no longer exists, or to avoid having you wait for a bus that is no longer running. The "Vamos" function travels with you, alerts you whenever you approach your destination, and, most importantly, tells you when to get down.
PROS
Its extensive database allows you to know schedules and stops for buses and trains.
It notifies you when you approach your destination and tells you when you need to get down.
CONS
You require a constant Internet connection for optimum use
Because the app continuously uses your GPS to calculate location in real time, this can quickly drain your phone's battery.
#1 MAPS.ME
Undoubtedly one of the best apps for maps, and what traveler doesn't love maps? With MAPS.ME you will find alleys and paths and shortcuts that don't appear on Google maps. You can download the maps, and consult them offline without any problem since it works with the GPS on your phone.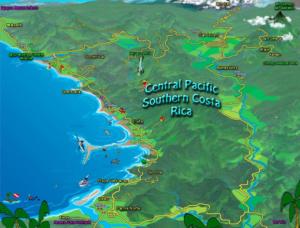 One of its latest updates includes a traffic data function. Online city traffic maps show traffic jams and the fastest driving routes in over 36 countries. All these maps are free so you will not have to spend any money to use them.
PROS
Free maps forever.
Huge map database with impressive demographic details.
It allows you to choose your type of navigation: whether by car, foot or bicycle, and choses the best route accordingly.
CONS
Due to the great detail of the maps, the download size can be a bit big.
Like any app that makes use of the GPS on your phone, it will quickly drain your battery.
Special Mention
TravelSafe
As with everything in life, there is always a certain degree of uncertainty with travel. In the event of an unforeseen accident or an emergency, it's always better to be safe than sorry, and TravelSafe knows that.
TravelSafe gives you all the local emergency numbers you may need including police, firefighters, paramedics, and embassy at your destination. These can help you be prepared in case of an emergency during your trip.