With the growth of flexible work arrangements thanks to new technologies, companies may find the need to gather together their telecommuting workers at corporate retreats on a regular basis to strengthen communication and improve work flow.
It looks like telecommuting is here to stay, and while there are numerous upsides to this new arrangement, which we'll go into later, one downside is that remote workers have weaker relationships with their co-workers. And this is where corporate retreats come in.
TIP: Get updates on upcoming Costa Rican Retreats & Events by joining our newsletter. Don't miss out on what's happening around you! Click here.
Telecommuting on the rise:
According to a 1995 Gallup Poll, nearly 40% of American workers now telecommute to work. The majority of Americans believe those who telecommute are just as productive as their office-bound co-workers, and 24% believe they are actually more productive.
Because employees have less face-to-face time with each other, a corporate retreat combined with a communication workshop can help co-workers gain insights into each other's personalities. We've all been guilty of misinterpreting the tone of a text or an email. A team-building corporate retreat can really help to bridge the gaps that will only become wider without some personal interaction.
Below we outline some advantages of telecommuting for both employees and employers as well as some recommendations for handling communication flow, and some ideas for employee retreats and workshops to keep your group functioning as a highly effective team.
Advantages of telecommuting for employees:
Millennials, more than any other generation, value flexibility and freedom in their jobs. This may be attributed to their exposure to technology at a young age, and a belief that technology really opens up the door for tasks to be accomplished from any location.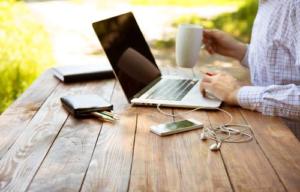 In a survey by TINYpulse, full-time remote workers reported they were happier with their jobs, and felt more valued and trusted at work. Part of successfully working with other people is trusting that others will come through and do their jobs without supervision, while you do the same. It is often the most trustworthy and most productive workers who are able to self-manage proactively to get the job done without a boss looking over their shoulder eight hours a day. These are exactly the kind of workers that companies love to have on their team.
Advantages of telecommuting for companies:
Telecommuting allows companies to access to a larger talent pool. You can literally recruit from all over the world, and as technology becomes more and more specified, this can offer a cutting edge advantage for companies who want the "best of the best."
In a recent study by Stanford University's economics department of over 250 corporate workers, it was found that home-based employees not only work 9.5 percent longer, but were 13 percent more productive. Combine that with the average $2,000-a-year savings on office space and overhead, and you have yourself a pretty decent return on investment.
Curiously, remote workers report a higher engagement with their management, with over half reporting a daily check-in with their supervisor according to the TinyPULSE survey. This is way more that most office workers report! By encouraging engagement, feedback and collaboration, employees are actually more accountable in remote settings, and the visible display of contributions will even the playing field between introverts and extroverts.
Some considerations:
Employees need to feel a part of company culture no matter where they are located. Teams who communicate effectively are naturally the most successful telecommuters. Establishing norms and expectations is crucial for creating an effectively distributed work team.
There are dozens and dozens of formats available to keep track of projects, schedule meetings, and work collaboratively from different locations. Google is a major player, providing a whole suite of tools that companies can use securely, from video meetings to storage clouds. One of the most popular organizational tools for remote teams is Basecamp, which provides a fun and easy-to-use platform that can incorporate client input to limited-access folders and documents.
Workshop and retreat ideas to connect your team:
With your co-workers scattered hundreds, or even thousand of miles apart, a yearly corporate retreat is more important than ever. As you plan your retreat or workshop consider planning a whole week to a place where your team can truly get away from it all and get to know each other in a peaceful and relaxing setting.
There are venues all over the world that fit this description, and Costa Rica is an increasingly popular destination for younger corporations willing to step outside the box. Beachfront resorts like Blue Osa, near the southern town of Puerto Jimenez, offer a private and intimate setting with stunning ocean views from the meeting room, and lovingly crafted farm-to-table meals. Booking a corporate retreat at a boutique resort in Costa Rica is usually just a fraction of the price your group would pay at a chain resort in another tropical locale.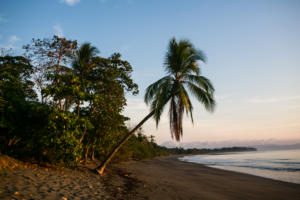 Communication strategy is the heart of a successfully functioning team of telecommuters. Look for workshops that emphasize both speaking and listening, with activities based around perception checking, appreciative inquiry, listening barriers and finding common ground through a mutually agreed upon vocabulary. Look for facilitators that understand the unique aspect of your group and how you use technology to communicate and keep each other accountable. Your group should leave the workshop with solid knowledge of how to deal with conflict productively and effectively, reduce misunderstandings, and come to consensus in an efficient way utilizing your agreed-upon communication protocols.
In conclusion, telecommuting is only going to grow. Today's modern companies are hip to the trend, and most are finding that happier employees lead to higher retention, which leads to savings and other benefits for employers in the long run.
For more information on corporate retreats contact Natashia Steenkamp, an international corporate retreat facilitator here.  You can also visit Blue Osa's website for info on corporate retreats.
Laurel Brauns is a travel writer, musician, and yoga life coach. She has lived in Costa Rica for the past two winters studying yoga has believes this country offers powerful transformative experiences to visitors who are looking to immerse themselves in nature and healthy living. She is a regular contributor to the blueosa.com blog. Learn more at lifecoachingwithlaurel.com.
By Laurel Brauns, Guest Columnist