A trip to Costa Rica isn't complete until you've stepped into a dense rainforest and heard wildlife all around. The Osa Peninsula gives you this, plus much more. From scuba diving, to frontier history, to relaxing on the beach, all in the world's hottest biodiverse locations, Osa is not to be missed.
Puerto Jimenez
Puerto Jimenez is the largest town on the Osa Peninsula in Costa Rica's Southern province of Puntarenas with a population of 1,780. It functions as one of the main gateways to Corcovado National Park, one of the most ecologically diverse nature reserves on the planet, and is situated on the coast of Golfito Dulce, a popular area for sport fishing.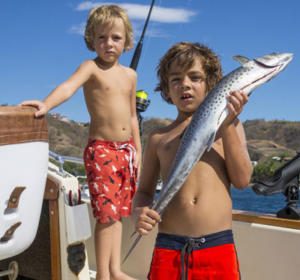 History
Once a relatively quiet and remote town, Puerto Jimenez has experienced a lot of growth since its founding in 1914. In the 1960s, logging companies began to work out of the settlement, gathering trees from Corcovado National Park. Eventually gold was found in some of the jungle's streams. A gold rush ensued and Puerto Jimenez found itself surging with newcomers.
Not long after the gold rushers started damaging the streams where they searched and the surrounding wilderness, the Costa Rica's national park system was established and this allowed for the creation of Corcovado National Park.
Problems of squatters and gold panners still come up in the park area, but the government has had success recently in resolving these ongoing conflicts, which are common in areas where people have lived for decades by exploiting natural resources that were once free for the taking.
What To Do
Situated on The Golfo Dulce, Puerto Jimenez has fantastic beaches where one can relax and take in the beauty of the Osa Peninsula. There are a variety of hotels and hostels in this frontier town so it's not hard to find a place to stay. Tour companies also operate out of Puerto Jimenez that offer scuba diving excursions or surfing trips at the remote village of Cabo Matapalo.
Scuba Diving is possible in Golfo Dulce but it's much better on the western side of the Osa in Drake Bay. There are a variety of coral reef there that are home to beautiful marine life.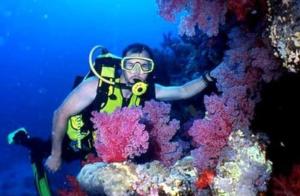 Companies also offer world class angling and sport fishing tours in the Golfo Dulce, which is home to a variety of big game fish including rooster fish, mahi mahi, and marlin.
The largest attraction is Corcovado. The National Park is considered to be one of the best treks in the world for its teeming biodiversity, and covers a huge amount of land. There are lovely beaches to hike on and dense rainforests to explore. Corcovado is home to all four species of Costa Rica's monkeys including the critically endangered red squirrel monkey.
Getting There/What To Bring
Transportation to Puerto Jimenez is relatively easy. There are buses leaving from San José on a somewhat regular basis but the ride can take over ten hours at. The other option is to fly in one of the small planes that leave from the international airport in Alajuela, near San José. These are offered by Sansa and NatureAir.
The Southern part of Costa Rica is much hotter than San José, with daytime temperatures averaging in the high 80's and low 90's, while it can be around 70 at night. So leave the pants and sweaters behind! It does rain on the Osa but not nearly as much as in San Jose, however it's still recommended that you bring a rain jacket or an umbrella at the very least.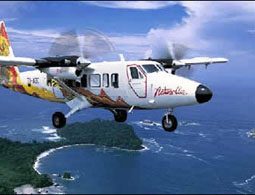 And of course, don't forget your bathing suit so that you can enjoy the beaches and warm Pacific waters of Golfo Dulce and Drake Bay.