If you are a lover of extreme sports then come to Costa Rica and enjoy all of them. Our country is above all immersed in nature and pure life, so it is no surprise that among its vast natural environments there are countless possibilities for adventure tourism, both on land and in water. Here we present some of the best extreme sports in our country.
Canopy
If something abounds in our country are trees for the practice of Canopy or Zip Line. Gliding at high speed through the highest treetops, especially in the area of Monte Verde is an incredible experience that will undoubtedly make you see nature in another way. The movement and speed at high altitudes (some of the steel cables reach 450 meters in height and 2,550 meters in length).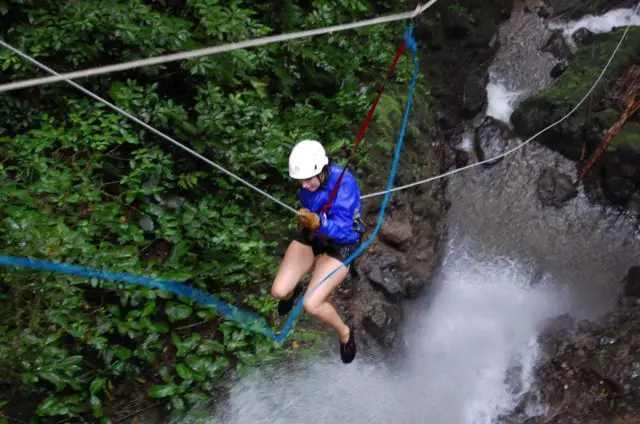 Climbing Cerro de la Muerte (Death Mountain). Its name is already intimidating, right? This 3,492-meter-high massif forms part of the Talamanca mountain range. It rises imposingly with its vegetation of páramo and its legends of ghosts that appear on the road that crosses it. Marked by sharp curves and creepy precipices, it is a journey of extreme care. However, not everything is so chilling, the views of the Tapantí National Park are for an anthology.
Kayaking
This sport is recommendable at the Osa Peninsula, in the southern part of the country where the wildlife is really impressive. If you are not a professional make sure to take the ride when the waters are calmer since you will have to paddle less and not wallow. When you have advanced enough, you will be able to enjoy the nature that surrounds you in its maximum splendor and the most impressive thing is that you will see the border with Panama at the distance.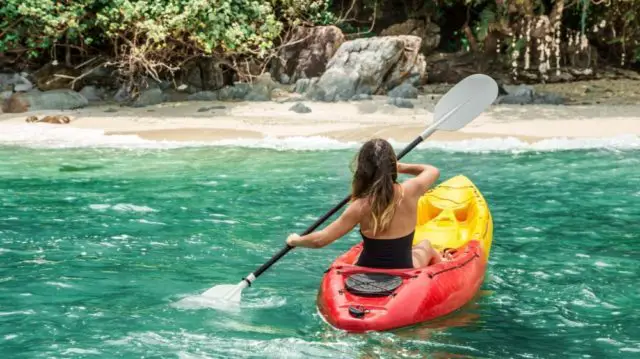 We also have another option in the city of Puerto Viejo de Sarapiquí, near the border with Nicaragua. Costa Rica offers a good setting for adrenaline lovers of whitewater and waterfalls, which abound in the rivers of this country, which is considered one of the best kayak destinations in the world.
Climbing Cerro Chirripó
To climb the Chirripó (located in the mountain range of Talamanca) it is essential to have a good physical condition because the journey and the cold are not for novices. You need to have experience in activities such as camping, trekking, and the likes. In addition, it is necessary to fill a series of forms to ensure the safety of visitors. After all, if you are going to climb the 3,820 meters of the highest peak in Costa Rica, it is better to do it with caution.
Swimming in the Lagoon of the Cerro Chato Volcano
It is located in the Arenal National Park. Climbing to the top takes about two hours of walking through the jungle, a journey that is not easy at all. It is recommended to take a guide and have a good physical condition. At the end of this great journey, you can relax swimming in the lagoon.
Paragliding
Have you ever dreamed of having wings to fly? Here your dream will come true. We assure that you will feel your adrenaline level reach the limit, when you are at the top of the mountain, ready to run straight into the precipice. The best place to do paragliding is on the Costa de Caldera, Puntarenas. With the help of an instructor and a lot of courage, you will be able to live the wonderful experience of flying like a bird and seeing Costa Rica from above.
Diving
If you already know how to dive, there are many spectacular sites that you can explore and if you have never done so, you can get the certification here in Costa Rica. In our country you will find a real diving paradise, we suggest you venture both to the Pacific and the Caribbean since with both options you will see a greater diversity of species. It is very likely that you will marvel at sea creatures such as octopus, jellyfish, moray eels and even sharks. But do not be scared, just make sure you show respect to them and follow your diving guide's instructions.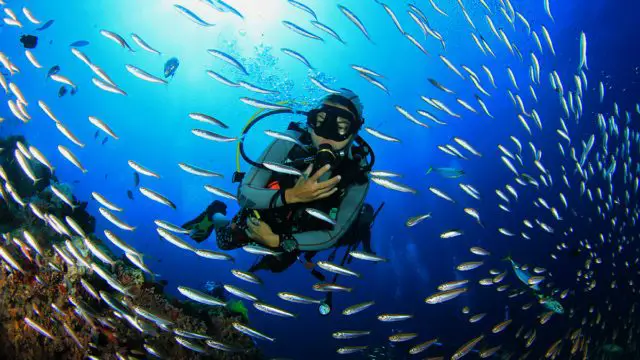 Mountain Biking
Costa Rica is a very mountainous country and this is something that mountain bikers know how to take advantage of like nobody else. Imagine the most extreme bike ride of your life, then come and experience it for real. This daring sport is practiced in many areas, but we recommend Limón, Bagaces, Nicoya, and Arenal. These zones have the best bike trails.
The options of adventure tourism and extreme sports in our country are huge, so get adventurous and practice one or better yet, all of these extreme sports.