Lover of extreme adventures? For that better option than to spend an unforgettable experience while touring the beautiful tropical rivers of Costa Rica recognized for their incredible beauty, surrounded by an exquisite variety of flora and fauna that can not be missed.

(RAFTING)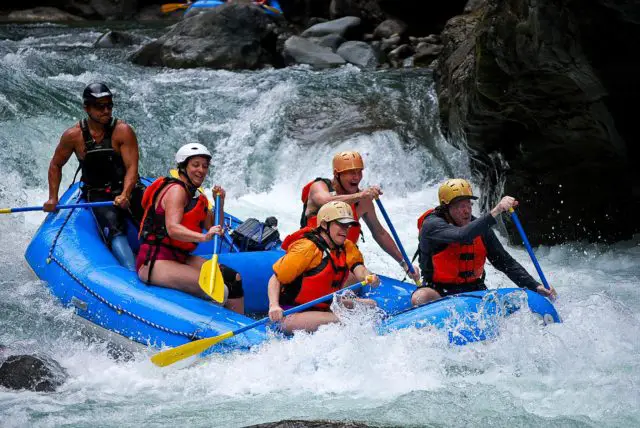 The good thing about this sport is that whether you are a beginner or experienced, you will enjoy the same. In Costa Rica, there are many rivers with different depth and current for all levels of experience. The most popular are Pacuare, Sarapiquí, Balsa, Chirripó, and Tenorio.
The Pacuare River is considered by National Geographic magazine as one of the best rafting rivers in the world. The Pacuare River rises in the Talamanca mountain range and flows into the Atlantic Ocean.
(KAYAKING)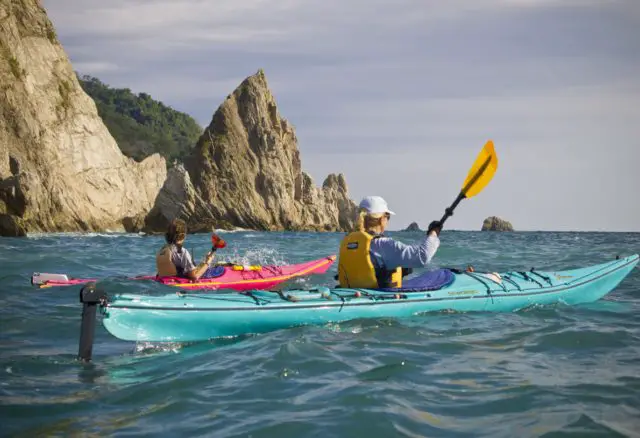 We recommend you to do it in Osa Peninsula (southern part of the country), where the wildlife is impressive.
If you are not professional, be sure to enter the water, when the waves are not very big, as you will have to row a lot to pass over and not to roll.
The tour starts from Osa Riders, we will take you to paddle for a scenic jungle trip up through the river, or way down, border the beaches full of palms of the Pacific coast. There are many desert beaches and estuaries that are accessible only in kayaks.
(SURFING)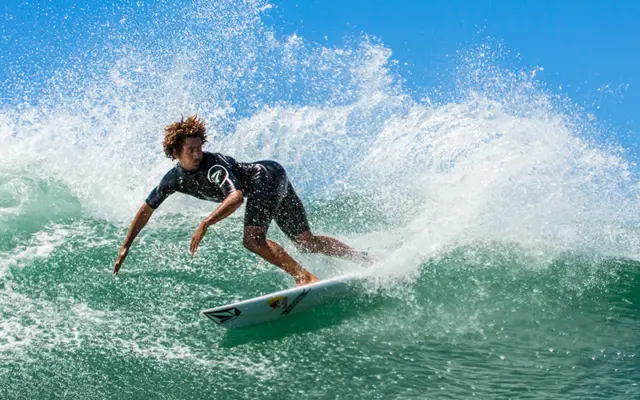 It is one of the most popular sports in the country because there are a great variety of beaches and many are fabulous for surfing. Professionals and beginners from all over the world come to Costa Rica, longing for the surf of their best beaches; including Santa Teresa, Matapalo, Malpaís, Hermosa and Playa Guiones.
Among the most outstanding beaches, we find Playa Guiones one of the most consistent surfing spots in all of Costa Rica. With a sandy bottom beach, the waves are usually small enough for beginners to learn. But do not be fooled; When larger waves come, it is recommended that only experienced surfers enter the water.
With an average water temperature is 23 °, and the cleanest water in Costa Rica
(ABSEILING)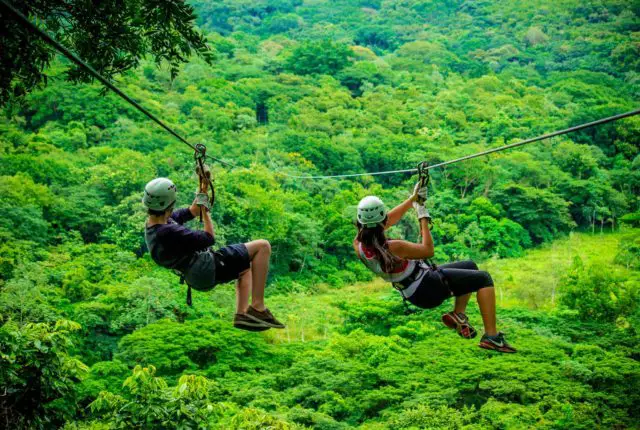 An exciting way to enjoy nature while doing sports. It descends from mountains, rocks, and peaks; crossing waterfalls. The rappel is not only a very fun activity to do in a group, but it is also an excellent exercise to burn fat and tone the muscles. One of the best places to do it is without a doubt San Carlos with a decent, 80 meters high next to the White Pine Falls, will perform a descent of 30 meters in freefall and then perform 50 meters on a wall covered with evergreen vegetation.
(DIVING)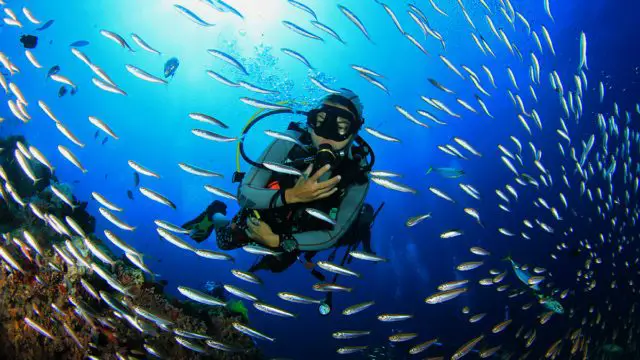 If you already know how to dive, there are many spectacular sites that you can explore and if you have never done it, you can take the license here in Costa Rica. In this country you will find a true paradise for diving; we suggest you venture into the Pacific as well as the Atlantic, as you will see a greater diversity of species. You will most likely see animals like octopus, jellyfish, moray eel and even sharks!
But it's not just about great activities or diving on the continent. Cocos Island is located about 550 km / 340 miles off the Pacific coast and is very famous for its banks of hammerhead sharks, whale sharks, and stingrays.
Costa Rica has recently become known as a diving destination. The underwater volcanic rock formations and pinnacles are home to small hard corals, sponges, and gorgonians. In addition, large pelagic animals may also be contemplated.