If you plan to visit the beaches on the Pacific coast of the country, be careful, because starting tomorrow there is a forecast of high waves.
According to the Research Institute of Marine Sciences and Limnology this phenomenon is due to storms in the South Pacific of the planet.
In the case of the North Pacific beaches, this Thursday waves up to 2.4 meters are expected and could increase up to maximum 3 meters offshore for Friday.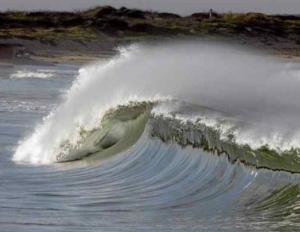 The surf in that area would drop until Saturday.
In the case of the Central Pacific, for tomorrow the waves will reach a maximum height of up to 2 meters and Friday could reach 2.3 meters. They would also go down for Saturday.
Meanwhile in the South Pacific beaches, tomorrow waves could reach 2.5 meters and 2.3 meters on Friday.
Institute staff clarifies that this is only a phenomenon of waves and strong winds are not expected.
In addition, he called for caution to swimmers, as these waves generate very strong breakups on the beaches and produce rip currents.
Warning is also given to those who sail in small boats leaving from the beaches, bays, estuaries or rivers because of the danger of a rollover.
Source: crhoy.com