The glass precision cutting company, Swarovski, will establish a business service center in Costa Rica from where it will handle its operations in America, for which it will hire 50 people.

According to a press release issued by the Costa Rican Development Initiatives Coalition (CINDE), the opening of this unit is part of a global strategy to ensure that areas of finance and administration allow a high performance of the firm.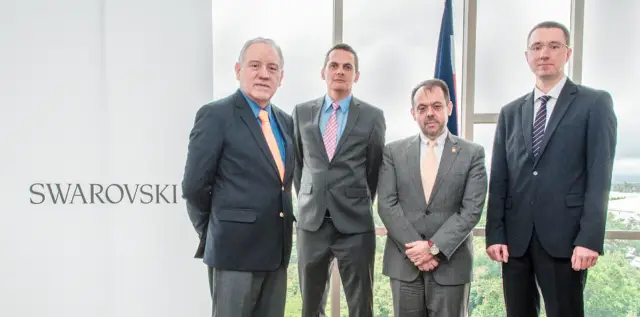 As part of this initiative, some specific administrative activities of Swarovski, which are close to the American market and its equipment, will be handled from Costa Rica.
"After a very thorough evaluation process, we have decided to establish the global service center in Costa Rica, and local authorities have been highly professional and committed to supporting us.This has created a solid foundation for maintaining our commitment to the country in the long run", said Marcel Angst, executive vice president, Global Business Services.
The inauguration of the permanent facilities of the Swarovski service center in the Americas would take place during the first quarter of 2018. To apply for a position within the company you must enter the firm's recruiting site.
Jorge Sequeira, CEO of CINDE, explained that for Costa Rica a recognized global company chooses the country to establish a financial and administrative services operation, represents the consolidation of its growing services sector.
"The service sector employs 54,800 Costa Ricans thanks to the excellent human talent that is here. We expect that in the medium term Swarovski will grow even more in the country with the Costa Rican workers", Sequeira added.
Another service company in announcing recently hiring staff is Hellmann. This company, which has 10 years of operation in the country, plans to add to its payroll at least 50 people in the upcoming months.
The firm is looking for staff with knowledge in the area of accounting and finance, with desirable logistics knowledge, and intermediate to advanced English.