Due to their eccentric and extreme obsessions, there is a list of people who have come to appear in the impressive book of world records "Guinness". That is, that has made them famous people. But these unusual obsessions have also led them to spend a considerable fortune -in terms of money- in order to satisfy their more unusual and quirky caprices.
This is known as Extreme Collecting. But; what is collecting? Why do more and more people tend to collect certain and certain objects in specific places?
TIP: Get our latest content by joining our newsletter. Don't miss out on news that matter in Costa Rica. Click here.
In the first place, collecting can be defined as a hobby to obtaining, grouping, organizing, and/or structuring of certain objects in different categories. It is for this reason that today we present some of the collections that have broken all the schemes worldwide, as well as their respective protagonists:
The "Barbie" doll was designed for young girls but, apparently, its biggest fan is an American adult: Stanley Colorite, 41 years old, from the city of Hudson in the state of Florida. Today, this man has spent much more than 80,000 dollars (US$) buying only Barbie dolls. Stanly has been around for 16 years making the world's most complete collection of the famous doll, which features nothing less than 2,000 versions of Barbie and, after that, another 1,000 versions of her inseparable boyfriend "Ken".
This collection is so wide that he had no choice but to distribute each doll in different places of his house. Similarly, the so-called "Barbie-Man" has announced that he will not stop collecting until his entire house has Barbies in every available space. The famed collection also has a little more than 3,000 costumes for Barbie, a private plane, a motorcycle, dozens of limousines and, if this were not enough, a huge house exclusively for such Barbies.
Secondly, a collection quite rare but very interesting is that of Masao Gunji, a 67-year-old Japanese man, who for 3 decades has developed a strange obsession to collect all kinds of articles related to the tender cute doll "Hello Kitty", which he has managed to obtain in different places of the world. Gunji, currently a retired police officer, confesses to having bought his first item of this doll -which would give rise to his entire collection in Japan- in a site dedicated specifically to tourism. This would be enough to make Masao soon become a fan of Hello Kitty, and then began to buy all kinds of items from this doll designed for children.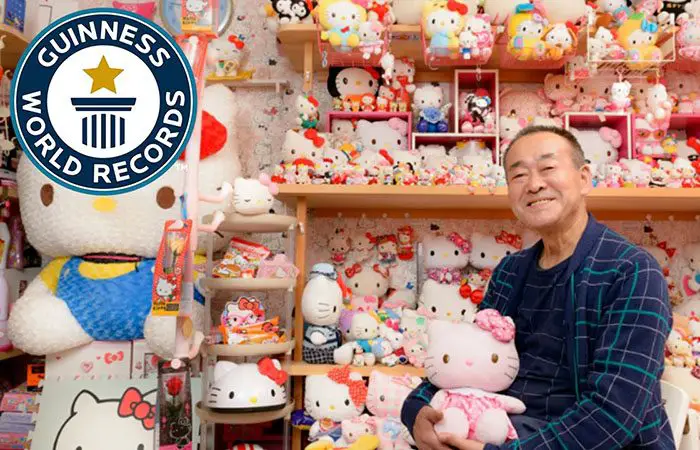 The Hello Kitty collection of Masao Gunji, which has already been officially recognized as the largest in the world, is so extensive that has no equal. This was announced after a rather thorough review of more than 10,000 items and products related to Hello Kitty. But to obtain Guinness book certification, only a sample of its huge collection was needed that could be counted in just 8 hours.
Thirdly, another very interesting collection, which will leave more than one with their mouths open, is that of Karen Ferrer, a 44-year-old secretary, who has spent the last 17 years of her life collecting different types of articles and objects that resemble the skin of beautiful Dalmatian dogs, as in the famous Disney film. In fact, she calls herself among her acquaintances and relatives as the "Dalmatian-Woman".
Initially, this woman began to collect all the possible articles that resembled the skin of these dogs, until she realized that it was a kind of obsession and that was the starting point when she decided to launch this mega-collection. She recently had to part with her strange like for having to move and not have enough space. The most interesting thing about this is that she received 10,000 euros (€) when she sold her collection completely.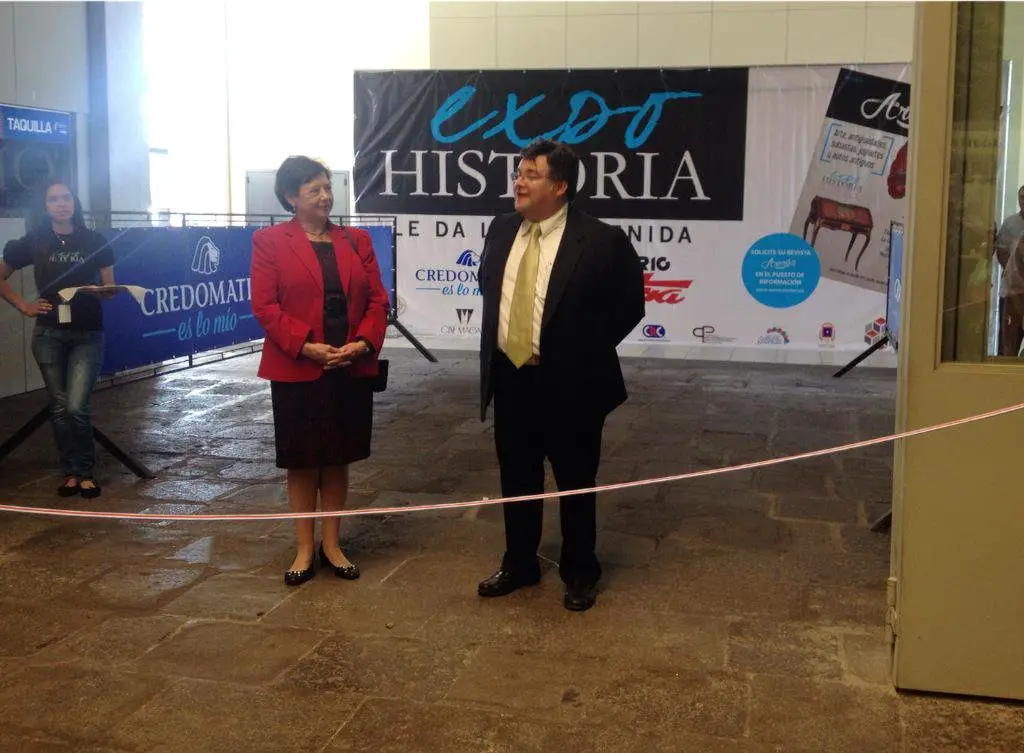 Finally, if foreign collections are involved, Costa Rica is not far behind. A few years ago, it was fortunate to host the first edition of Expo-Historia, a promising journey through time by exhibiting works of art, collectibles, antique automobiles, jewelry, furniture, ornaments, historical documents, tickets, coins, and many other pieces that date from different historical epochs.
Comparatively speaking, this is the third largest collection of antique items with perfect utility and functionality. Likewise, according to Pablo Vargas, producer of the event, the concept of Expo-Historia goes well beyond "a fair of old things". "The objective is to bring together different people, groups, and institutions interested in the subject of cultural heritage and history. It is a great showcase for the exhibition, sales, purchase, exchange of information, and social interaction, "said Vargas.