The Resonance retreat center is fortunate for such pleasant moments that its visitors and participants in the events that the inspiring team organizes live, because everyone, both Ticos and foreigners, leaves the magical place of Jacó with a new way of living, of being, to live with and appreciate the world around them.
Good living consciously
The most recent and special occasion was what everyone was able to experience with the visit (for the first time) of the Spanish DJ Neliah Kandisha, a specialist in everything related to "good living consciously", giving her the touch of Ecstatic Dance, Voz Medicina and their mixes full of love embodied in the 432 Hz frequency.
And it is that for those that know how incredible the enjoyment of Hz frequencies can be, the connection that it can generate internally with our being, allowing, accepting, flowing consciously. For those who have not experienced this frequency process, they can do so by trusting and thanking the Universe.
The renowned presenter and DJ who lives in Ibiza, Spain told those who attended the event that they could dance until a part of their being died and no longer served them and at that same time they would be reborn. Testimonies assure that everything was literal, that the hours of the event left traces for a lifetime.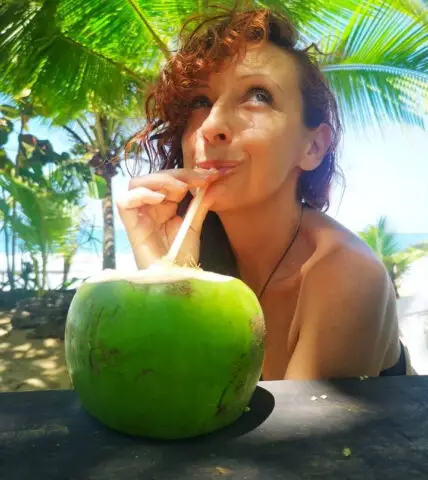 Opening our minds and healing
It should be noted that there are various frequencies that help to open our minds and heal, but 432 Hz goes beyond what you can imagine because it is to free yourself from stress, anxiety, as well as feelings of sadness, improve our heart rate, decrease insomnia, it is a total regeneration.
According to testimonials from the Resonance event, Anabel was a special presence, making more emphasis on the details of what was experienced at Resonance Costa Rica.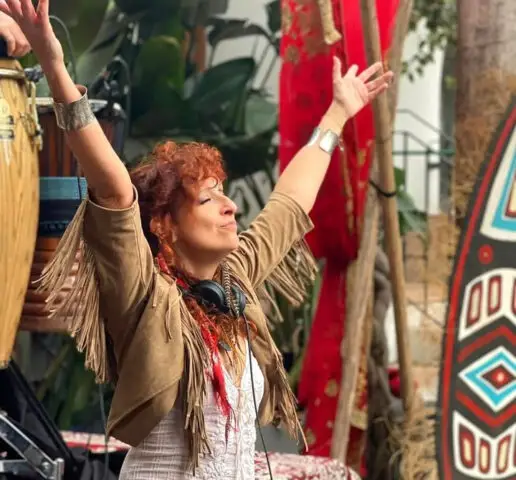 Sharing a night with Kandisha
"We had the joy of sharing a night with Kandisha, with dance, intention, connection with ourselves and with the earth. The intention with which we began was to heal ourselves and invite each step, each movement, each time our feet moving to the rhythm of the music would bring a healing wave from the Pacha Mama".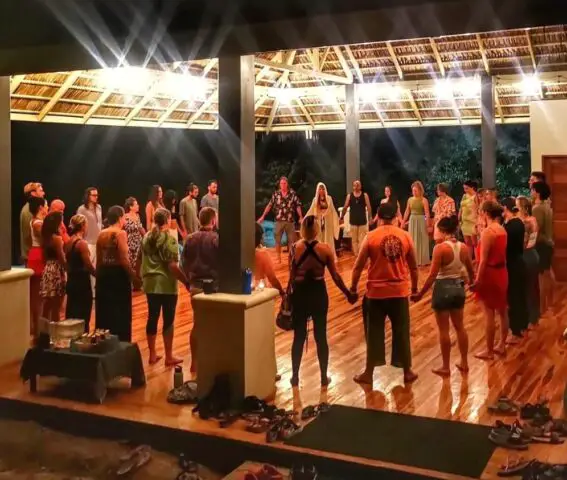 Really wonderful isn't it?
The frequency of the music was the total activation of the bodies to dance non-stop all night, vibrating in tune with the Universe and becoming one with the spiral that Mother Nature draws.
When the dance was over Kandisha led a beautiful meditation and ended the night with the lullabies of the musical bowls that our sister Samantha played. "We left with a full heart and wanting to dance more to the frequency of this music," the participants said.
The purpose of Resonance has always been evident: to create positive collective changes, so that human beings live in harmony with Mother Earth, to find self-love and expand our consciousness.
And what was Kandisha's impression of visiting Costa Rica for the first time?
Neliah Kandisha responded the call to visit Costa Rica, the intention was present in many of her dreams, which is why she calls the country "The Dream Land". Through a mutual friend between her and Daniel Yépez, director of Resonance, it was possible to carry out the activity in an authentic way.
"I had a dream for a long time and it came true, it was like an explosion of love, illusion, happiness, gratitude and confidence in the soul, all multiplied by a million," said Kandisha.
Neliah refers today to the famous "Pura Vida" of the Central American country as what was known in the movie The Lion King "Hakuna Matata", understanding that you have to enjoy life, regardless of the circumstances. "The Costa Rican way of life makes a difference, everyone enjoys its wonders, they are kind, warm, and always attentive people. Pura Vida does not surprise me because Costa Rica is a paradise".
Finally, the Spanish priestess, who has more than 20 years of training in the area of ​​spirituality, expressed that Costa Rica impresses in every way, because "its nature is magnificent and pure, its colors have a brightness that is impossible to dull, an impressive fauna, exquisite and unforgettable flavors in its gastronomy, that stops you, relaxes, makes you reflect and feel that it is your home"…
If you want to know more information about Resonance and attend its upcoming events, enter to the link of the Resonance Instagram feed @resonance.costarica or enter their website https://resonancecr.com/
And remember, live with focus, dare to enjoy new experiences from the inside out, heal to offer a better coexistence and deeply love the nature that surrounds us in a country like Costa Rica that offers us so much every day.