Throughout the world, more and more people are incorporated for the care and study of medicinal plants.Especially in Costa Rica, a country with so much biodiversity and awareness of plant species.There are even a large number of herbalists in the country and specialists who believe that plants have a unique and magical power.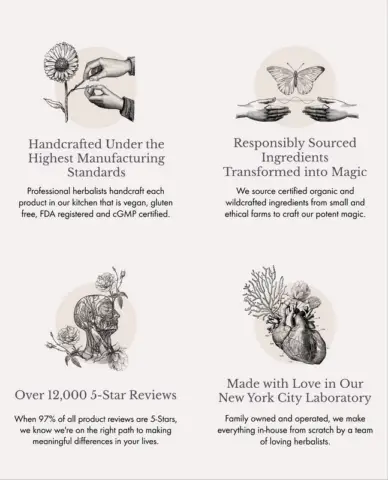 In the second (updated) edition of the book "The utility of medicinal plants in Costa Rica", it is known that in Costa Rica there are approximately 12,000 plant species, which are considered as a source of agro-industry, chemical industry, veterinary products and pesticides.
Also, in the book the authors highlight that the Tico natural forest is habitat of edible, medicinal and vegetarian insects. Previously, we have emphasized the issue of insects and the argument of Ticos who have assured "they will be the food of the future."

But on this occasion, at TCRN we want to focus on the issue of medicinal plants and a Ticoproposal that has set foot on American soil.Anima Mundi Herbals, inspired by Adriana Ayales, is a rainforest herbalist, medicine maker, and educator.For over 13 years, she has extensively studied various healing traditions,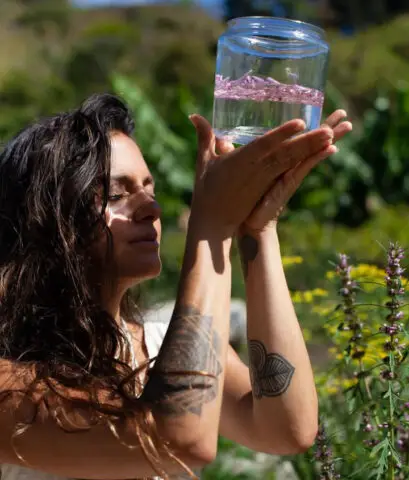 Along with master herbalists and shamans
She started Anima Mundi in Brooklyn NY as a means to unite ancient remedies with the modern world; Her purpose has always been to continually create a farm-to-pharmacy experience that not only establishes a sustainable system of healing, but contains within its core the search for wholeness.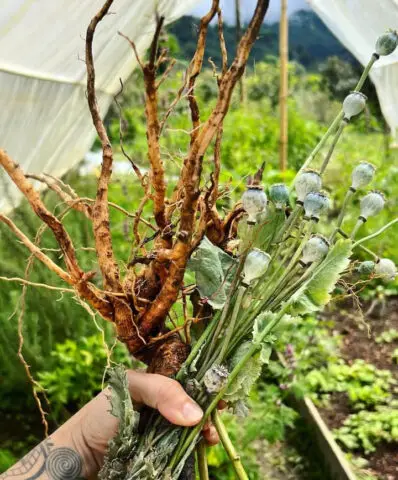 Regarding knowledge, Adriana Ayales considers it important to resort to honest farmers, wild artisans and indigenous peoples, to alchemize and create truly high vibration medicines for the mind, body and soul. "By preserving ancient forms of indigenous botany, we keep alive a very sacred aspect of our source."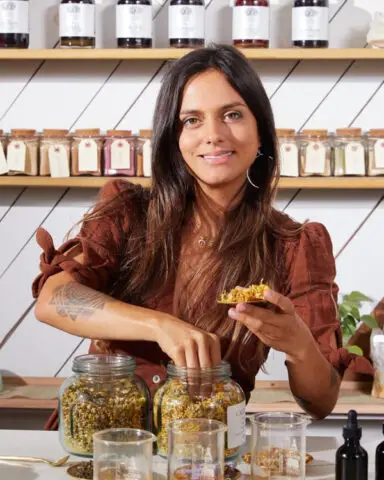 "Anima Mundi" medicinal plants with love, passion and purity
It should be noted that at Anima Mundi, Adriana and her team work with the highest manufacturing standards full of passion. Anima Mundi, is a family owned and operated company; Superfoods are manufactured in an FDA registered and cGMP certified facility. Made in the USA with certified organic herbs, wild harvested plants in a vegan and gluten free kitchen.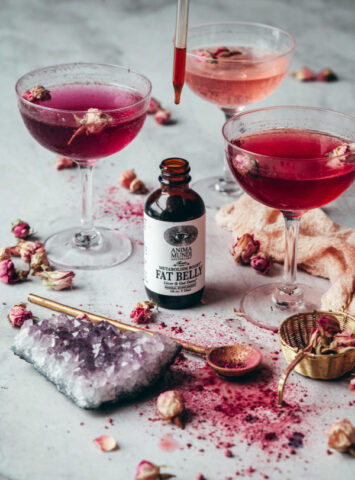 With a different magic
The entire Anima Mundi team is proud to create some of the highest quality medicinal plants on the market. The company is run and operated by herbalists and uses responsibly sourced ingredients from small, farms in North, Central and South America, India, Thailand and more.They specialize in making high-potency liquid extracts, powdered extracts, and teas that are produced with certified organic or wild-caught ingredients.
They are suppliers of the best medicinal plants. Locally grown mushrooms, vegan collagen boosters, to high potency elixirs; all of them focused on various areas of our body or feel: mood stimulation, stress relief, brain health, good sleep, relaxation, they also work as adaptogens, oracle and more.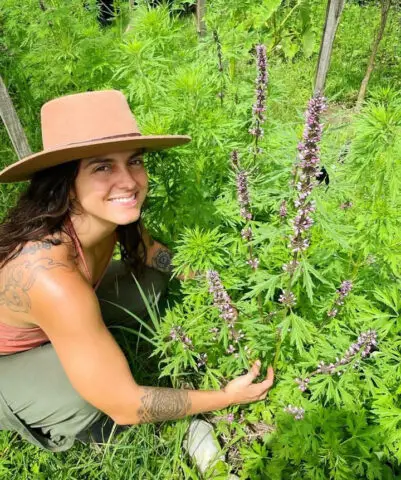 Herbalist Adriana Ayales and inspiration for Anima Mundi, makes it very clear about her company that herbal medicines "are not here just to provide us with food, shelter, and protection against pathologies; they are here for a much broader purpose, and that is to bring us back to the original consciousness that prevailed on Earth for millennia".In her opinion, herbalism is the medicine of belonging, a door through which a very sacred aspect of that very consciousness is kept alive.
Essence, ancestors, love and healing
Adriana has done a good job at Anima Mundi Herbals, with a vision of preserving indigenous medicine.They have as reference words by Richard Powers author of The Higher Story: "You and the tree in your garden come from a common ancestor. A billion and a half years ago, you two parted ways. But even now, after a vast journey in separate directions, you and that tree still share a quarter of your genes". Interesting, right?
In addition, they quote from the reel inspired by The Hidden Life of Trees by Peter Wohlleben. A declaration of love to trees as special beings who experience pain and share memories: "Everything is very similar to how we live within our families, trees live together and communicate with them. Trees support each other as they grow and share nutrients with those who are sick or struggling".
Biologists say that trees are social beings, that they can count, learn and remember, they take care of sick members.That way, they warn each other of danger by sending electrical signals through a fungal network, and for unknown reasons, they keep old stumps of fellow felled alive during centuries feeding them a sugar solution through the roots.
Once again we are happy to tell who Adriana Ayales is, a native from Costa Rica, her company thrives in the United States, her love and knowledge of medicinal plants is very evident. Pride of Costa Rica and provider of high vibration medicinal plants for the mind, body and soul.