Puerto Viejo is a place in Costa Rica on the Atlantic coast of the province of Limón. It attracts people who are passionate about surfing and also those who enjoy sightseeing in the lush tropical vegetation of this beautiful location.
Located southeast of Puerto Limón and south of Cahuita, with a cozy atmosphere coming from the amalgam of the Hispanic, Afro-Caribbean, and indigenous cultures of the Bribri ethnic group. That mixture makes this fishing village a charming place.
It is interesting to know that there are specialists in the field of botany, whose main objective is to teach others to describe, classify, and identify everything related to the environment.
"Afro-botanic" is a group made up of people who teach how to love and respect nature, but at the same time to obtain benefits from it. They are interested in getting out of conventional standards, with the sole purpose that all who are interested in plants learn how to use and distinguish them, besides to understand their development.

This holistic-educational project began to be implemented in 2015. It holds a central event annually on August 31st, to celebrate the Afro-Costa Rican Heritage Day, in which people with African ancestry celebrate their roots as members of this community.
This celebration counts with the presence of practitioners of spiritual techniques and healing traditions, with an array of activities such as conferences and seminars that include topics such as the pan-diaspora terminology of health, sickle-cell anemia, among others.
Other topics related to the sharing of food, as well as recreational practices that includes music, dances, and nature excursions. All that is made in honor of Mother Nature and the knowledge obtained from it.
Afro-botanic seeks to encourage faith and spread the spiritual belief in the world of herbs. Many might say that they are inclined towards esotericism because of their methods and activities but, actually, they talk about healing by means of plants, as used by the traditional botanical strategies brought from Africa.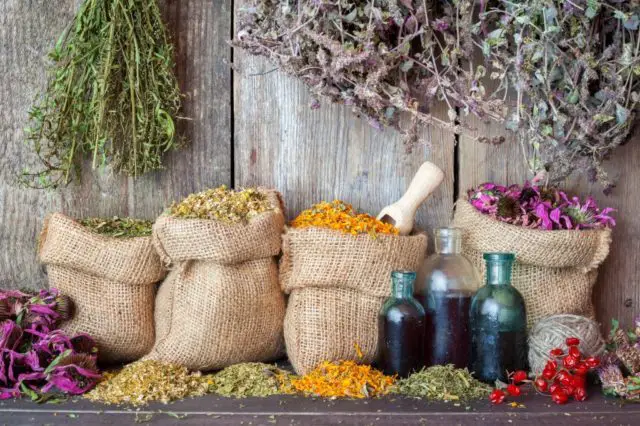 For this reason, they reinforce learning with specialists who talk about ethnomedicine and environmental sciences, thus providing a safe, academic and traditional space to research and document botanical knowledge.
Among the many great speakers involved in the explanation of how to identify, qualify, and recognize the evolutionary process of tropical vegetation, apart from showing how to work on a medicinal level with it, some stand out like:
Yeye Luisah, who for 40 years has inspired themes related to African spirituality through ceremonies, advice, theater, and writing, including the classic Jambalaya: "The Natural Woman's Book of Personal Charms and Practical Rituals".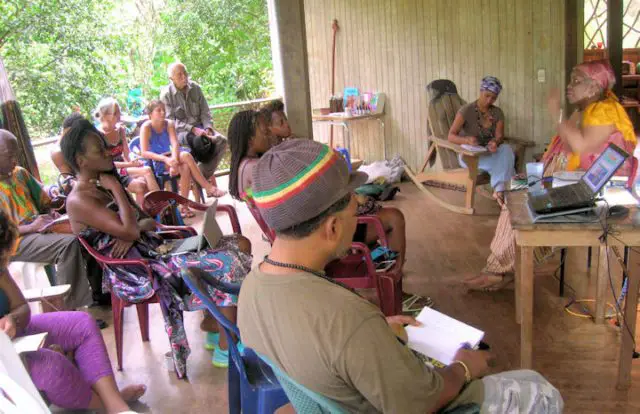 Angelique, better known as "Sobande", received her healing traditions from her great-grandmother, who was also a traditional herbalist. Sobande stands out as a faithful believer -and defender- of holistic health and wellness of the Afro-Costa Rican community.
Rafael Ocampo is one of the main lecturers specialized in ethnobotany in Central America. He has been a writer for more than 30 years, including his last book dedicated to the importance of Afro-botanical plant knowledge. Through his work with some international organizations, he has been an advocate of the documentation and validation of Afro-botany in Costa Rica.
Wilfred Cornwall is an Afro-Costa Rican herbalist, whose main dedication stands to serve his community and the tourists who visit the village. His project represents a fusion of African and Native American ethnomedicine and shows the challenge of traditional healers in a modern world to save their ancestral art from disappearance.
Apart from the people mentioned, other specialists take part in the activity. They all aim towards a more peaceful and healthy coexistence, by helping and benefiting both students and the community in general that are interested in exploring the wonders of tropical vegetation in Limón.