In Costa Rica, we are proud of our beautiful touristic scenarios. All visitors will have the certainty of being impressed with its surroundings. Its landscapes are unique, apart from its enchanting flora and fauna, its beaches, and many other natural attractions. All that makes it be the desired place to visit, explore, and enjoy, alone or accompanied.
We must also highlight the coastal areas. Being a tourist stronghold of Costa Rica, they are some of the biggest attractions. With impacting 2 coasts from side to side, and having the raging sea waves of the Pacific next to the calm beaches of the Caribbean, you can enjoy a warm and diverse seaside environment. Besides, you will relax by contemplating its immensity and natural beauty.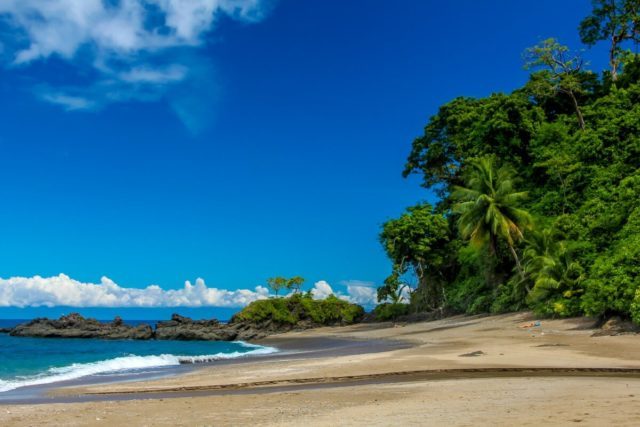 On the other hand, Costa Rica has also focused on creating a more eye-catching environment for visitors. That is why extreme sports such as surfing, canopy, and trekking. Most travel agencies have implemented ecotourism and sports plans for tourists. They include activities such as enjoying the coasts and their huge waves for surfing; incredible mountains for hiking, and the lush jungle for the canopy. All those incredible sports allow tourists to live a unique experience when visiting our radiant Costa Rica.
Flora, fauna, and geography of Costa Rica
The diversity of flora in Costa Rica is about 2,000 species, among trees and flowers in the reserves and cloud forests. Standing out as part of it, the orchid is an exotic flower very representative of our country.
For nature fans, fantasy turns into reality thanks to the beauty of our cloud forests, especially the Monteverde and Braulio Carrillo national parks. These magical places include, as main characters, the majestic mountains that inspire sensations of a mysterious atmosphere with much to discover. Giant trees and beautiful streams along its route are part of that fantasy which many visitors have talked about.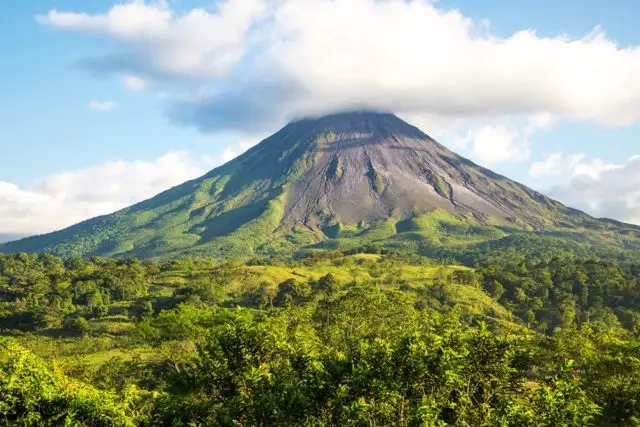 Geologically speaking, Costa Rica's monumental volcanoes -many of them still active- form part of the Ring of Fire. That makes our country even more attractive and interesting. For example, the Arenal volcano is the most popular and visited in our country. Also, you may find different places with hot springs surrounded by amazing rocky scenery, where all the family can relax.
Costa Rica also scores big marks with its varied gastronomy. With this regard, its exquisite aphrodisiac dishes from the coastal areas are total delicacies. Among them, the Ceviche -an exquisite seafood dish- and its world famous "Gallo Pinto", are simply delicious. Indeed, Costa Rican food sticks out as having the best and most varied gastronomic selection of all Central America.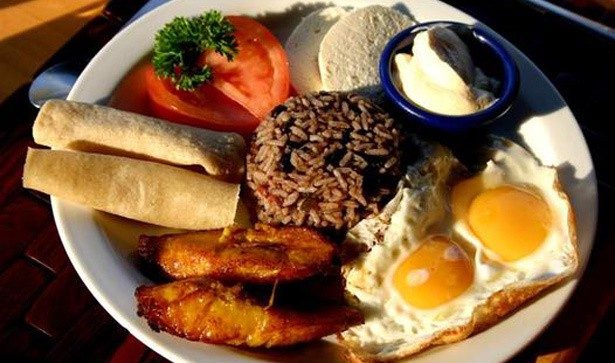 Beyond the landscape
Here, we have the advantage of having both coasts (Pacific and Caribbean) that can be enjoyed on the very same day. It means that driving tours do not only imply long and monotonous road travel. On the contrary, they characterize by motivating those who like to get to know all the country in a short period of time, and thus obtain the most out of the tour.
Its variety of accommodations includes enchanting hotels and inns with the best comfort for travelers to feel that all the services obtained are first-class.
Although the number one attractions of our country are its paradisiac beaches and diverse natural environment, we cannot avoid mentioning other aspects to discover. Museums, theaters, typical streets, and boulevards will leave you amazed by the cultural richness that has been preserved.
In Costa Rica, a unique experience waits for you. For sure you will have the desire to return and enjoy, again, all this majestic paradise!