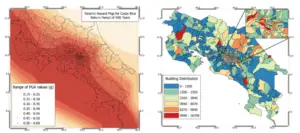 In the last few days near Tenorio Volcano, there has been a series of telluric movements putting the region's inhabitants in an alert status. All these frequent earth tremors have caused serious damages in at least 8 houses in Guatuso community; the frequency is a warning that precludes the possibility of a seismic swarm, however, what is specifically a seismic swarm?
The series of earth tremors in short time and in specific areas is known as a seismic swarm. These are common events in areas where there are active volcanoes, however, this does not limit earth tremors to occur in areas where inactive volcanoes are located; in fact, at a world level, there are records of seismic swarms that are far from areas where there are not actives volcanoes.
Seismic swarms are always related to any recent seismic event; in this case, Alajuela's seismic swarm is related to the earthquake that took place on Tuesday 9th, 2018 in Honduras that had a magnitude of 7.8 in Richter's scale. The authorities have temporarily closed the entrance to the National Park Tenorio Volcano in order to preserve visitor's life, also there is a constant evaluation of the nature trails, trees in case they are collapses along the way which might endanger the whole region.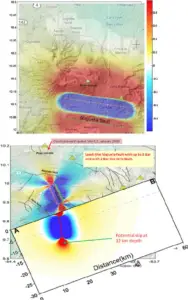 This seismic swarm has also had an impact on nature that is portrayed in the park's river due to the change in color of the water. On the other hand, this not the first time this event occurs, according to statements made for the National Commission for Emergency, in fact, this is due to the earth movements which make sedimentations arise to the surface or the remains from collapses drop to the river flow.
What should the population due to face a seismic swarm?
Earth tremors are the most common manifestation of nature's power that can cause the biggest fear, which is why it is vital to be well informed and to be sure of what are the measures to be taken; measures and recommendations as the ones that are outlined below:
Keep calm and preventing panic. When facing uncertainty, it is important to remain calm to avoid making the wrong calls. A good way to deal with chaos is to constantly inform our relatives about the plan to follow, indicating the safest place in the house and point out the first aid kit, also having canned food and locate the emergency numbers.
Do not spread or listen to rumors. It is very common that speculation could reign in situations like this, rumors and assumptions can lead to more confusion and despair which is very important to attend to official information spread to social media and social networks.
Avoid crowded places. If you live in a zone that is under seismic swarms you must avoid crowded places such as parks, malls or cities squares due to the difficulty for escaping or even for the authorities is hard to attend crowded places.
Constant evaluation of the infrastructure. It is vital to constantly check building, houses, schools and hospital structures and inform the authorities of any anomaly, let us remember that due to lower earthly tremors could cause damages to any structures.
Listen and obey the authorities' recommendations. This might be the most important recommendations of all, you must always obey the emergency management's personnel orders because they will contribute to our safety.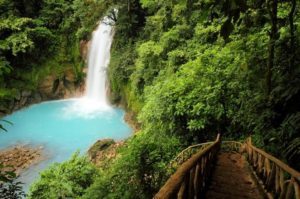 We are all part of nature and events like this confirm that prevention and preparation is the first tool a community has to avoid this natural disaster, they are part of the planet's dynamic and in order to outlive them the population must be educated and formed to know what is the proper and safest behavior there is to face these types of situations.