Hidden in Alajuela, in the middle of the forest, next to the famous Laguna de Hule is a beautiful deep green lagoon ever-dreamed. A perfect lagoon to splash a good time and relax with a good picnic. The Congo Lagoon really has to be known.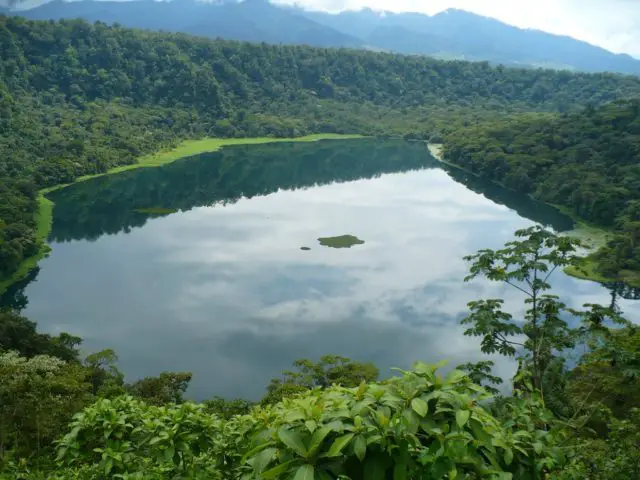 How to get there? To visit the Congo Lagoon you have to go to the Poás Volcano. Pass by Vara Blanca, Cinchona, and Cariblanco (61 Kilometers from San José). Then in the direction of Los Angeles. There are 6.5 kilometers per ballast road, sometimes dirt and sometimes stone. They do not need double traction while the road is dry.
The car can be left in the "Parque del Mirador Bosque Alegre" parking lot. From there, you walk 500 meters to a guayabal. Turn left, follow the road and then, after passing the river, continue until you find the road on the right.
Waze: LAGOON CONGO
Total distance: 8 Kilometers
Difficulty: Moderate (stone path)
What to take? Trail tennis shoes, waterproof jacket, swimsuit, cloth, sunscreen, insect repellent, and picnic food.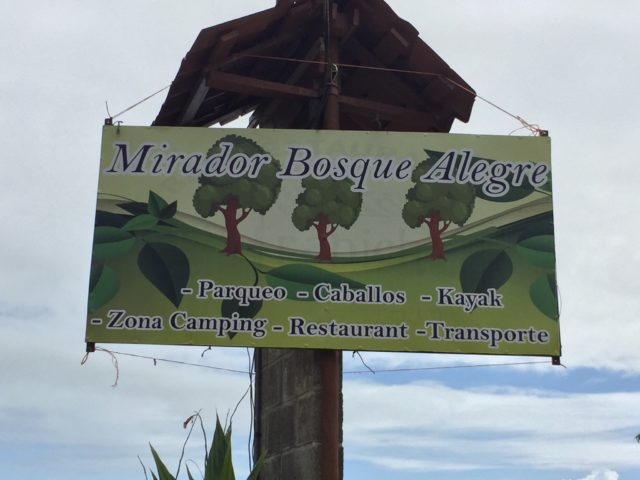 Vehicle: Automobile
Parking: Yes
Pets: Yes
Camping: Yes
Cost: Free
More than 2 years ago, we went to Laguna de Hule -which is a great place- and while there, we heard that if you walk a little more you will find a couple of more lagoons. That day, we were not prepared enough. In addition to the fact that we had few things to eat in the car, then we had to return because of hunger. The good thing is that there was a good reason to return. So Tavo was determined to find out where to get to that lagoon Congo. And so we left.
We left the car in the parking lot of "El Mirador" restaurant. We all got off. Drako could not contain himself from the emotion, as he always does. We took the restaurant to go to urinate before leaving, and as the day was super nice, then we set out to take good pictures of the Laguna Hule and make some aerial shots using a drone.
After this strategic stop, we continue walking. The road is very technical; at the beginning, it is medium stone, then there is a little more neighborhood. Then you have to go around the sides to avoid sinking into the mud. The best thing about this trip is that first, you admire the Hule lagoon as a landscape. Then one goes into the woods. Then birds are heard and halfway we saw some congos.
We passed a river and we continued about 300 meters. Then there are crossroads where if one continues, it goes to Laguna de Hule, and if it turns right, it goes to the Congo Lagoon, about 3 kilometers down a wooded road with lots of mud in certain parts. And at the end, there is the grand prize of a lagoon of a super intense green color. This lagoon really is a marvel. It is quite large, surrounded by thousands of trees. In short, a quiet place and, as we said before, exhibiting a very beautiful color.
As soon as we arrived, we were very hungry. So we quickly had a picnic; the classic bread with tuna, but this time we look a little more because, in addition to mayonnaise, tomatoes, and lemons, we also carry "Club Social" cracker biscuits. To close with a flourish, we had a palmetto cheese that we bought on the way. Then we made delicious sandwiches, worthy of a restaurant "5 stars".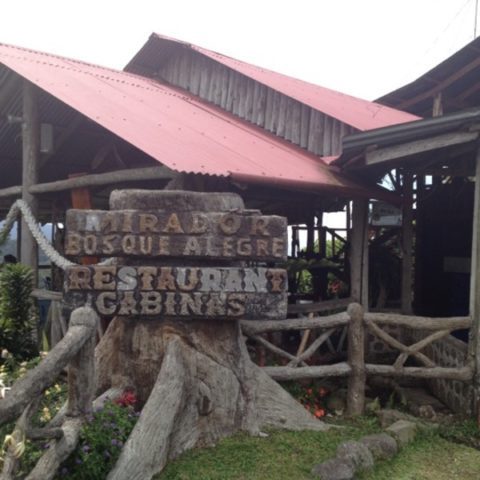 Actually, it must have been that we were very hungry. But on the walks, everything tastes like glory! Later, we had lunch at the "Restaurante y Mirador Bosque Alegre", and then we were ready to return home, after an unforgettable day, with a very pleasant climate typical of this time of the year.