Sleeping with the sound of the sea in the background, sitting late at night outside under a rooftop of stars and start the day with the howling of the monkeys. There is something magical and romantic about the camping in Costa Rica. A country that is all about nature and its experience anyway. But not many travelers and local tourists go for this option right now. Going camping is still a tradition that was not able to gain a substantial foothold by now. Though there are many places and grounds in the country, where camping is not only pure and cheap, but also safe. Like at Congos Hostel and Camping in Playa Hermosa in Guanacaste. The big area is very popular amongst ticos as well as tourists because of its unbeatable location. Enjoy the sunset at one of the most beautiful beaches in Guanacaste.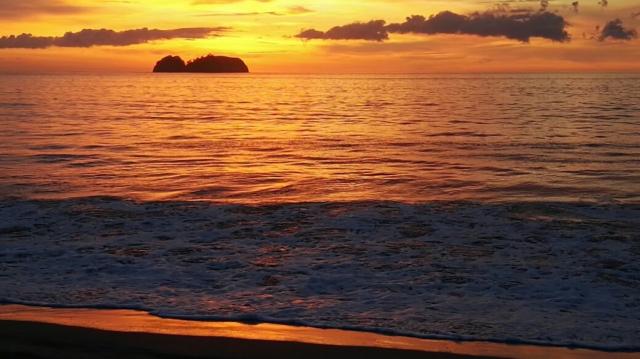 Congos Hostel and Camping – How it all began
Actually, Marco Vinicio Fournier and his wife Ana Yasita did not plan running a camping ground from the beginning. Seven years ago they started with a small hostel, four rooms with four beds in dorm-style. "But we had this big property. Way too big to just use it for car parking", Ana told us, "We have been sitting outside, watching the undisturbed starry sky permit above our heads and were thinking that we want to share it with more guests. So we started using it as a camping ground." In high-season, they host now more than hundreds of guests in the big outdoor area.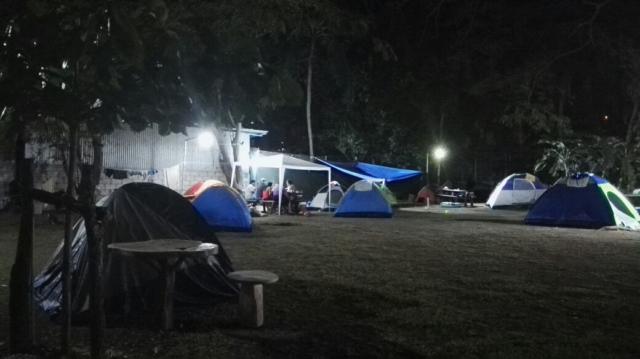 Sleeping and cooking within the Nature
The ground of Congos Hostel and Camping is very traditional. No luxury, no unnecessary extras. Shared bathrooms for the whole camping ground, a general barbecue and kitchen area. At lunch times some really big gatherings of families are happening here. But enough electricity is granted for everyone: Several jacks are implemented in some big trees on the property. Charge your phone or adapt your rice cooker – the jacks are the only adjustments of our modern times to this natural camping ground.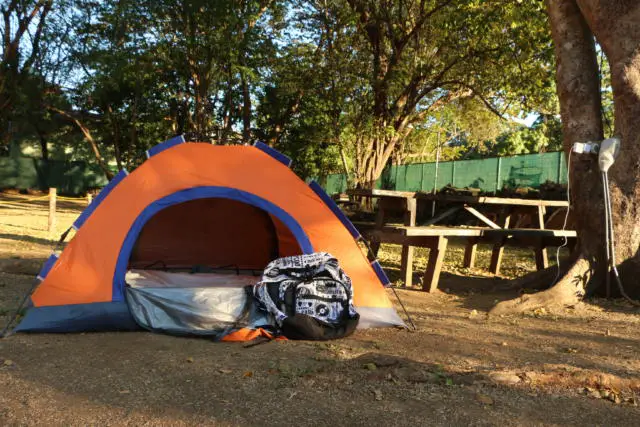 The majority brings tents and whatever they need on their own, the big parking spot allows to come with your car or even camper. "If someone does not have an own tent, but really wants to camp here, we have a few rental ones", Ana says. A tent for 2 people costs US$4 per person and two nights, a tent for 4 people US$5. Also, if someone has no car to lock his stuff, they offer some spacious lockers with place for two big backpacks. She and her husband want to offer this experience to everyone that is interested in. "There is nothing like camping. Nature, stars at night, and the smell of good meat during the barbecue. And the best thing is to wake up to being at the beach right away."
Hostel and Cabins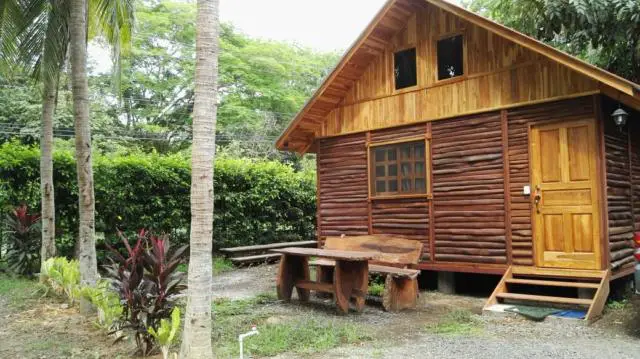 Who wants to benefit from this amazing view and sunsets of Playa Hermosa as well, but is not a big camper, can also stay in the dormitory at the hostel and private cabin of Congos Hostel and Camping. You benefit from a fully equipped kitchen, living area and bathrooms separated from the camping area. The spacious cabins allow a private accommodation for even up to six persons. In each dormitory in the hostel is space for four persons.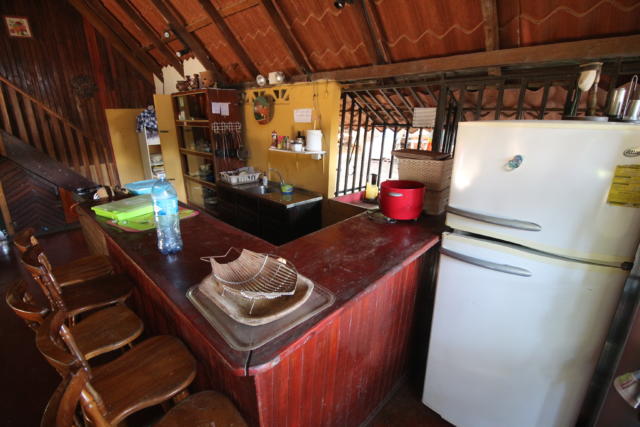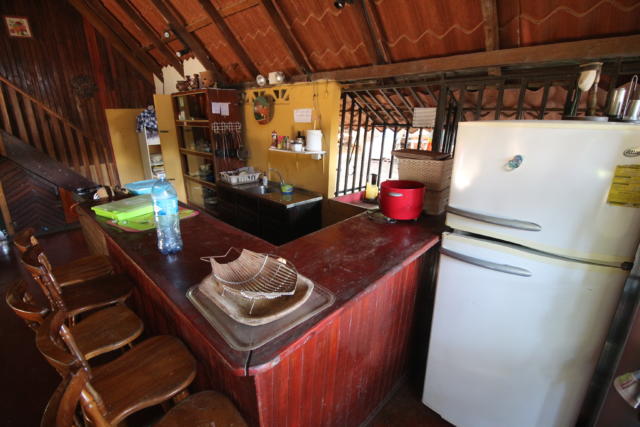 For more information, rates and booking request please contact Marco and Ana of Congos Hostel and Camping. Visit their Website (Click), their Facebook-Page (Click) and their profile at TripAdvisor (Click).