Recently, the Alajuela Criminal Court absolved the lawyer Mario Cerdas, to whom the Judicial Investigation Organism (OIJ) had found more than one hundred sixty (160) Cannabis plants at his house balcony. After an exhaustive requisition of four (4) raids and many attempts to undercover agents for making a purchase, the Public Ministry finally charged him with four (4) crimes related to the traffic of Cannabis.
In the trial, an appearing OIJ agent affirmed to the judges that they could not prove that the lawyer was a trafficker. Even so, the prosecution office had requested twenty-four (24) years imprisonment for the lawyer who at a certain moment stated that "he had started showing such an amount in order to begin a movement".
TIP: Get our latest content by joining our newsletter. Don't miss out on news that matter in Costa Rica. Click here.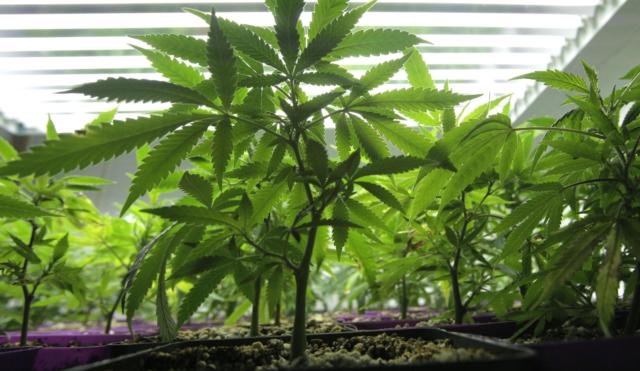 The verdict. No doubt that one of the conclusions which had thrown light to public opinion by judge Carolina Leitón can be contradictory. She affirms that "the sowing of cannabis is illegal, however, it is not considered a crime if the objective is for personal consumption".
For the lawyer Andrés Calvo of BCE lawyers, from this resolution on "there is an opening for a subject of worldwide interest and due to the gap in that law, the jurists acted". According to the Law of Narcotics, in article 58, "an 8-year-imprisonment will be imposed to anyone who spends time on trafficking illegal substances". Nevertheless, there is a section addressing the personal consumption of illegal substances.
Another one of the issues highlighted by lawyer Cerdas's public defenders is that the country, due to the lack of regulation, does not establish clearly what can be considered as much or little quantity. The Public Ministry stated that they were going to review the case and, if finding any discomfiture, will introduce an appeal. Likewise, judges have made him clear that if he goes back to showing, the authorities will proceed, again, with confiscation.
Those who sympathize with the movement of Cannabis in Costa Rica have shown their support for the lawyer's action through social networks. Meanwhile, Mario Cerdas was absolved yesterday, after a 4-month-preventive-imprisonment. For the time being, the lawyer has not referred to this subject.