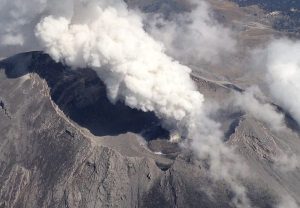 Latin America News – The Nicaraguan Institute of Territorial Studies announced the Telica volcano is under close observation, due to increased micro earthquakes.
"We always permanent monitoring volcanoes, but now we are watching the volcano Telica more activity closer," said seismologist Virginia Tenorio.
The Telica, considered by scientists as the most active of Nicaragua, began recording dozens of micro earthquakes per day since March 17.
The micro earthquakes, are small earthquakes are not perceived by the population, but they are captured by the national seismic network.
20 quakes occurred last Friday, only one reached magnitude 2.1 Richter.
Tenorio said that although earthquakes are within the volcanic structure, we do not think an imminent eruption is forthcoming. Some changes may be seen in the expulsion of gases and magma level.
Since last Thursday, the member institutions of the National System for Prevention, Mitigation and Attention to Disasters (SINAPRED), are ordered to monitor the activity in the volcano and keep it under close observation.
The Telica is located 105 kilometers northwest of Managua. It last erupted in 2011, but no major damage reported. Its gases normally affect communities in the provinces of Leon and Chinandega.
In December last year the San Cristobal volcano spewed ash that prevented passage through the Pan American Highway near the border with Honduras.
At least 12 are active volcanoes in the Pacific area of Nicaragua. This means they can erupt at any time.
The Costa Rica News (TCRN)
San Jose Costa Rica