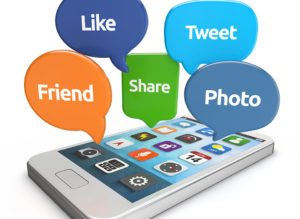 It is a fact that in this century the way to success could be easier than what some people think, at least when we talk about the business world, In the last few years the importance of social media advertising for the marketing area has been growing fast, social media networks are becoming an invaluable key to promoting brands and companies, these social media networks are just new channels for your brand's voice, image, and content. Making it and more accessible for new customers, and more familiar, recognizable and desirable for those who already know you.
The number of competitors in the same market and the extension of possibilities to promote the product or service that you are offering makes things complex. For an Entrepreneur, the number of options for making a product more attractive is as big that sometimes is easy to lose the best way to success and that's why choosing social media platforms is the number one key to your business growing.
Know your business and market
The starting point in social media marketing is knowing our market and those who are related to, as it is also in any form of advertising, this could sound obvious but understanding who your clients are and what they need is crucial to creating a product that truly delivers, it needs to address the needs of the buyer. Knowing a target market helps our company to develop effective marketing communication strategies, a target market is a set of individuals sharing similar needs or characteristics that our company hopes to serve, in other words, those who will buy our product. Once you already identified the target of the company, their likes, and needs, you are able to take better advantage of your time, energy and resources to pursuing the right customers, focus your advertising efforts, make strategies   and develop a campaign to fulfill these needs and also how to make our products or services known by the audience. Then you are ready to start selecting the right social media network.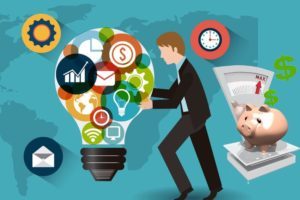 Not every social media platform fits for every company
We must define what kind of campaign we want to develop to enhance our product or service, also we must decide the channel we will use for this purpose. The most selected social media platforms like Facebook or Instagram have options for companies or products, offering choices that can vary from free accounts with moderate impact on the campaign target to paid publicity that depending on the investment can reach a bigger number of potential clients.
Depending on the type of brand there are different platforms that can help to detail the most important characteristics of the product. For example, if you are promoting your cloth brand, social media platforms like Instagram, Pinterest or Tumblr are the most important for your campaign. Another way if you offer another kind of product or service, less visual, you should employ the biggest part of your investment in a campaign on platforms like Facebook, Twitter or LinkedIn. Of course, as more extensive is your permanence on different social media networks, bigger and better is going to be the effect of your product promotion. Always the best option for accomplishment on the social media is using a mixed campaign, involving the attractive of platforms with high visual content and the incorporation of informative content on other platforms, giving your potential clients the better way of understanding your vision and objectives, as well they get interest in your product knowing all his characteristics true all the social media platforms you use.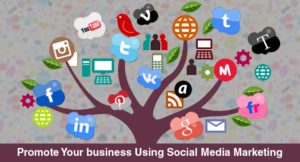 For some people, this process can seem extremely long and slow. Starting is always difficult, to see your account with 500 followers after a lot of effort compared to accounts with 10k maybe cannot help. But is all about learning how to use every platform, in this process you are not alone. There is infinite number of pages and blog with tips and tutorial on how to use a different platform and the options that they can offer. Success in social media marketing is a question of time and dedication. In case you have not enough time to dedicate it to social media you always can hire some specialist in the area.
And remember you can have the best brand, offering unbeatable products or services but if the customer does not know it, they will never get the chance to enjoy it and nowadays the best way to make you recognized is through social media.