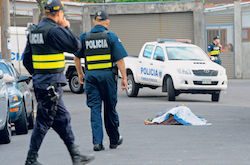 Crime is defined as "an action or omission that constitutes an offense that may be prosecuted by the state and is punishable by law." In general, crime is an act that poses a consequence. In the United States, crime has been recorded since the time of colonization. The rates had varied over time but had risen remarkably in the year 1963. Since then, crime rates have decreased but still remain in the same range as of the year 1963. On the other hand, in Costa Rica, crime is a significant concern. It is widespread in the country and the crime rates are remarkably high. It has been steadily increasing in the nation throughout the years. Crime happens in every country and in every place, but let's zoom in on the crime comparison between Costa Rica and the United States.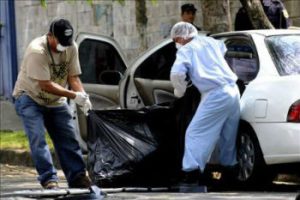 In Costa Rica, homicide rates have been in its record high since 2015. In 2015 alone, there had been 566 murders recorded. Making that a 20 percent increase over the murders reported in 2014. Crimes happen on a daily basis in the country, like of any other country.. Robbery is also a major concern in the country. Crime tactics such as puncturing of tires of vehicles and following the car until the driver pulls over to inspect and would be approached and robbed are widespread in the nation. Credit card theft or fraud has also been a major concern. Many victims have physical possession of their credit cards, but their personal information has been stolen without their knowledge. As prostitution is legal in the country, sex tourism is also a common problem, especially in coastal areas. Tourists seeking of prostitution would most of the time become victims of robbery. Organized crime groups are also of major concern. These organized crimes are namely drug trafficking, human trafficking, burglary and the like. Costa Rica has provided means to be able to help victims of the said crimes. Police response and an emergency 911 hotline are available for rescue purposes. Although, sometimes the lack of manpower and automotive vehicles become a hinder to a quick response.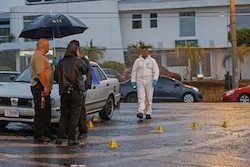 In the United States, reported violent crimes include murder, rape, robbery, and assault. According to the FBI, national crime had dropped by 2 percent from 2014 to 2015, decreasing for 14 years in a row. But despite the decrease in numbers, crime is still a major concern in the country. Crimes like murder and assault are rampant across the nation. The local and federal government units have made efforts in decreasing the incidents of crime in the country. In San Diego, there has been a developed web database called "Crime Stoppers" wherein all the information and pictures of criminals are posted. This is to warn the citizens of the state and allow them to trace the criminals and not become a victim. The program also offers service from criminal lawyers and advocate the use of 911 emergency.
Both Costa Rica and the United States experience crime every day. But both countries have also made efforts in providing avenues to help its citizens and residents who are victims of various crimes. They have emergency rescue lines such as 911 and have made various programs to help promote crime awareness and crime-stopping. Costa Rica has made the United States their model in building a safer nation for their people.