It corresponds to the Costa Rican Institute of Aqueducts and Sewers (AyA), as an entity rector in matters of fresh water supply, sanitation services, and systems rain, to ensure the supply of drinkable water to the general population.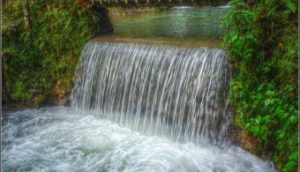 When we settled in Costa Rica, one of the 1st steps was to obtain a filter for water. I was surprised at how unsuccessful the diligence was. So we could not achieve it. The big stores did not have it. At the Environmental Protection Agency (EPA), where we found only one variety, we were warned that the spare "stone" was not imported. At the end, we were satisfied by means of boiling the water we were supposed to drink.
However, due to the insistence of some Ticos friends, we have committed to the task of investigating the reason why this irregular situation. The reason is simple. Since 2002, the decision was made to have drinkable quality water for 100% of the population in 2015. By 2005, 70% of the population was covered. In the current year, it is estimated that 97% of the population receives drinkable water. In our canton, especially in San José city, that coverage reaches out 100%.
Costa Rica shares the highest positions,  as well as Argentina and Brazil in Latin America, with that coverage of drinkable water of 97%. Uruguay, Barbados, and Belize are the only countries that exceed them.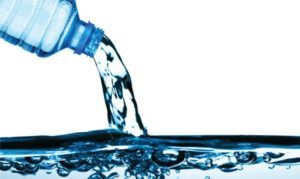 There is a distinction between water for human consumption and water with potable quality. This second is the one that meets physical-chemical and microbiological requirements, established in international standards. The filter or boiled is used when the water is only for human consumption, and its composition is not determined by the water standards with potable quality.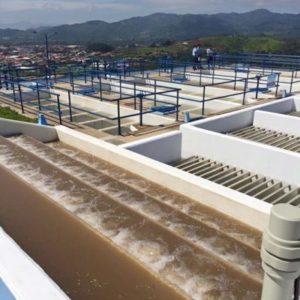 For 10 years, and up to now, Costa Ricans living in the Greater Metropolitan Area have not needed to boil water and less to install filters in their houses. In this regard, they can drink tap water, without any sanitary problem.
Costa Rica's freshwater sources

Although the quality of fresh water depends on where you are in the country, actually, fresh water in Costa Rica is ranked as one of the best in the world. As in North America, there are very few cases in which it is not advised to drink tap water. As an alternative, bottled water is available and highly recommended for visitors with sensitive stomachs. Common sense dictates that taking an unnecessary risk and putting yourself in a situation that could ruin a beautiful vacation in Costa Rica, is not a good idea at all.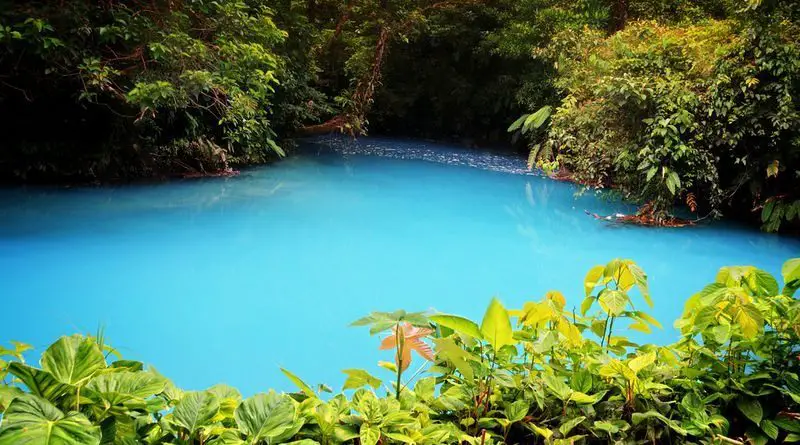 Blue River in Costa Rica
At the Blue River Resort & Hot Springs, tap water is fresh and pure. That water comes from the streams that are formed on the tops of the mountain ranges next to Rincon de la Vieja, and flow down to create other streams and rivers. There is no industry there so there are no contaminants, either. In fact, the Blue River Resort & Hot Springs is surrounded by one of the bluest areas of the world. In these regions, people are world famous for living longer lives, often very productive lives, until they are 90 or 100 years old.
On the other hand, drinkable water is always a concern when traveling anywhere, and the following tips are guidance to protect yourself all over the world and, particularly, in Costa Rica. In addition to other liquids, the recommended daily intake of water is 6 to 8 glasses per person.
When traveling to tropical climates, such as the one Costa Rica has, maintaining adequate hydration is vital. Here are some tips to keep in mind, regarding hydration, when going on vacations to Costa Rica:
Drinking bottled water with ice made with tap water is redundantly unrecommended. In fact, that ice may introduce bacteria into the water. Chill bottled water before drinking.
Icing, or the act of freezing water, does not actually "kill bacteria". The most harmful pollutants will come back to life when ice melts down.
Coffee, tea, and other hot drinks are really safe for consumption when the water used are boiled during the preparation of the drink.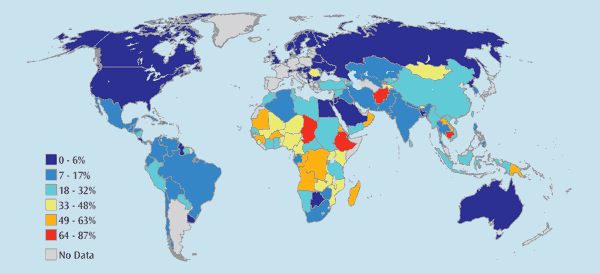 Both canned and bottled popular beverages that have an intact seal, are usually safe. That is a good reason to drink a lot of wine or beers since these are always safe.
The consumption of fresh fruits and vegetables washed in running water is another possible source for the introduction of bacteria. If the water in the area is contaminated, you may want to take extra precautions.
If you are 'very concerned' about the quality of water, you may also want to brush your teeth with bottled water (or a trusted mouth washing solution) and rinse the toothbrush with it.
Special purification tablets for water containing iodine or chlorine will kill most viruses and waterborne bacteria, but not all of them. If you are going on an expedition to the unknown lands, these pads are good additions to the essential things that must be added within your suitcases.
In general, Costa Ricans do not drink carbonated drinks like most Americans do. Instead, they enjoy a local drink called 'Granizado'. Made with crushed ice, mixed with condensed or powdered milk, and diced fruit, it is enjoyed by natives on many occasions
In sum, we may assure that both Ticos and foreign visitors can drink and enjoy good quality water from their taps.