In Latin America, scaring legends, frightening tales, and other kinds of paranormal stories are closer than you think. In this sense, our region is, undoubtedly, a true cradle of this type of lurid events. And on this subject, we introduce a series of events that will probably freeze your blood.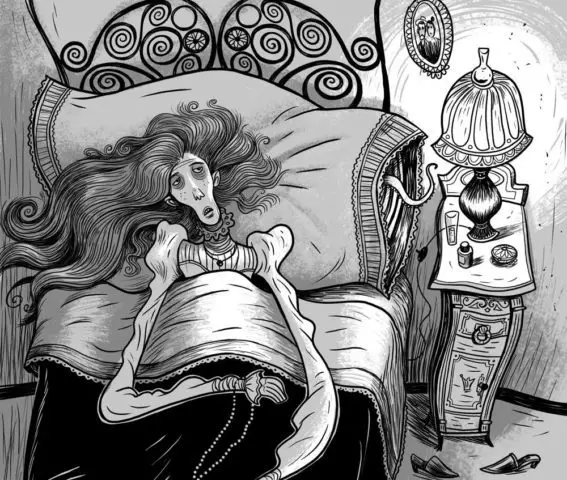 Our 1st stop is in Costa Rica, with the inexplicable facts that enclose the terrifying story of Durán sanatorium. It was an institution that opened its doors for the first time in 1918, and that was distinguished from other sanatoria by offering specialized services to patients with tuberculosis in an advanced state.
But this story comes to the stage because, while this hospital was still working, the Irazu volcano erupted. Due to this natural phenomenon, many of the patients and even the healthcare staff were trapped, dying horribly burned in the fiery lava. After this event, the center closed its doors. On this tragic episode, a lot of legends were assumed by suggesting that, within its almost intact structure, there are still dozens of souls trapped.
But let's continue our tour through Latin America, by visiting different parts of this region, offering details of terrifying events linked to a paranormal presence, which has stalked entire communities for many years. This is attributed to the diverse magical beliefs of our ancestors -the aborigines. In fact, it is commonly believed that they used to practice mystical rituals, but most of them were interrupted when the Spanish conquest began. That is why we affirm that Latin America is a true cradle of this type of events.
In Argentina, an urban legend has gained some strength. It is a story that suggests that Felicitas Guerrero's ghost appears in the church of Santa Felicitas because she has not been able to rest in peace. This woman was shot to death by jealousy, by one of her suitors. The "Aztec" country, Mexico, has a great mystery because a man named Julián Santana decided to decorate with dolls every corner of his house to remove, according to him, the spirit of a boy who drowned in a nearby channel. Santana announced that this spirit has never dared to bother him, for fear of the terrifying decoration he made with dolls.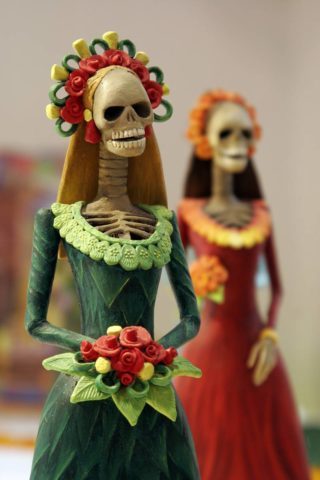 In Venezuela, a country located in the Northern region of South America, there has been real unexplained facts that now come to the world's attention because of their high content of fear and fright. One of these stories is known as the "Crying Woman from La Pastora". And many assure that in that place, the daughter of a fervently religious woman decided to sell her soul to the devil, provided that this evil-being punished her couple who was infidel to her with her own best girlfriend.
After that event, some of the residents of this popular sector affirm that they have seen the aforementioned woman making sounds very similar to those of a wild boar or a hyena, for which they claim that her soul is in pain, by wandering around that place.
The Dead Polish Queens of Beauty. Similarly, beyond our borders, truly strange events in other latitudes of the globe have also occurred. Such is the case of Agnieszka Kotlarska, Miss International 1991, who was vilely murdered by a psychopath who confessed that he killed the Polish model in cold blood after being obsessed with her for more than a year. This man stabbed the former queen of beauty 4 times in the chest and part of the abdomen. At the end of this event, she died after being admitted to the emergency room of a nearby hospital.
That time, international media were shocked by the death of the former Polish queen of beauty. But some skeptical people thought that she was persecuted by death, because 2 months before her murder, she had managed to escape unscathed from a tragic death. That is, she made the last moment decision of not to fly on the 800 TWA flight that left New York and which crashed into the sea, thus being one of the greatest disasters in the records of the aeronautical history.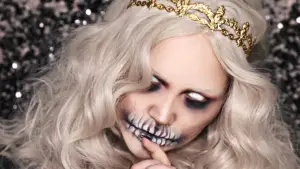 Furthermore, the personal photographer of Kotlarska died in this accident. This tragic event has made many reporters presume that in more than one opportunity the model and her assistant team had been avoiding death until fatality finally reached them.
As a curious fact, Agnieszka is the 3rd beauty queen of Poland who dies in strange circumstances in 1957, after the final of Miss Poland, who held the title of 1st finalist at that time. Previously, Krystyna Zyla fell from the window of the highest floor of the hotel where she was staying, dying immediately. By the way, this event happened in Warsaw, the capital city of Poland.
At last, in 1994, Magdalena Jaworska, winner of the Miss Poland 1984, died electrocuted in her residence, after a hairdryer mysteriously fell in the tub where she was having a bath.
To conclude, we could say that some of the strangest events that happen in different parts of the world are often associated with paranormal phenomena. In this regard, some believe these events are for real, while others remain skeptical. And you; what do you think about this kind of stories?