An optical illusion is the cause of the bluish color of a stretch of 14 Kilometers down the river
There is a legend that there is a place on the planet where God washed his brushes when he finished painting the sky. This spectacular spot is in Costa Rica, in the Tenorio Volcano National Park, and is one of the most popular rivers in the country because of its particular coloration that goes from the celestial tones to the turquoise.
For years, the scientists tried to find the reason why 14 Kilometers of the river were tinged with an intense blue, but it was not until 2013 when researchers from the University of Costa Rica and Nacional took samples of the water from both the Rio Celeste and its 2 tributaries, Quebrada Agria and Rio Buena Vista and resolved the enigma.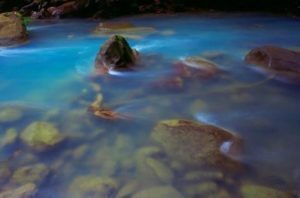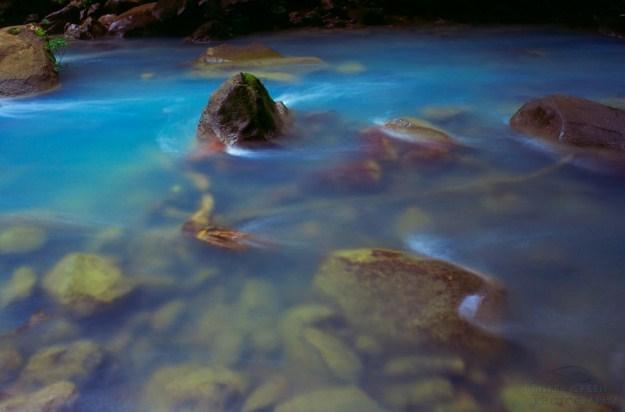 The answer to the mystery of the bluish color was in the composition of the water. When colloidal silica, also called Silica sol or silica hydrosol, was suspended in the water, this reflected sunlight and deceived the human eye that returned an image of turquoise blue water.
According to the researchers, this optical illusion is because "in any river, sunlight penetrates to a certain depth and no particular color is diverted or reflected the surface, so it seems transparent. However, in the Rio Celeste, the water passes some of the rays of the Sun and reflects the group of bluish tones.
Thus the water becomes blue for the human eye". After the first mystery was solved, scientists wondered why the waters were only turquoise in a 14-kilometer stretch when the composition was similar in the affluent rivers. The reason lies in the size of the particles that are of a much greater size in the Celeste.
A Place to Get Lost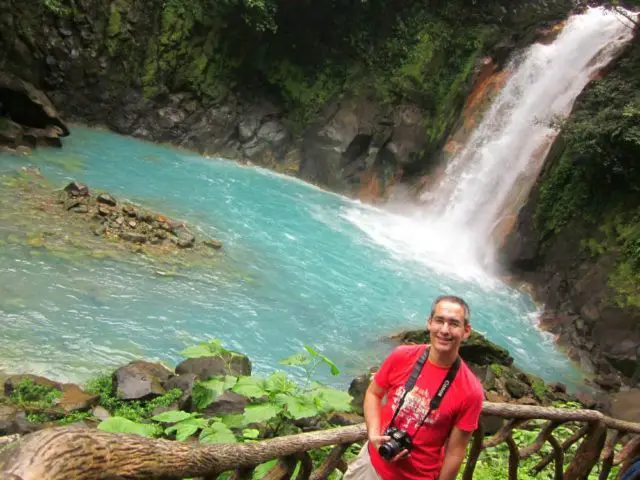 It is one of the main places of reference, with its almost 30 meters high, this waterfall presents the peculiarity that its post is of intense celestial color. The maximum depth is around 17 meters.
Blue Lagoon       
It is a small lagoon where there is a large accumulation of colloidal silica, which generates an intense celestial color, especially visible on sunny days.
It is the exact point where the Buena Vista River and the Agria Gorge meet. Its main attraction is the deposition of the colloidal Silica in the bottom of the river, which allows that the river begins to take its characteristic celestial color.