As a native of Limón, Costa Rica, in the early 1960s when I was 15 years old my aunt and I migrated to New York City, where I graduated from High School, won a full scholarship to Brooklyn College where I graduated with a BA degree, a couple of years later I graduated from the University of Kentucky with a MA, and followed by my Doctorial studies at Columbia University, New York City.
Professionally, as an Educational Technologist, I have had a very successful 30+ year career in International Business Development, traveling across the Asia Pacific region, the Americas, and several European countries, ascending to the level of Managing Director developing telecom and internet markets for new US brands and educating clients in new technology applications.
My experiences in Afro-Costarican(CR) culture
The Afro-Descendants in Costa Rica has experienced a very similar level of "invisibility", thus exclusion, to that of many countries in the Americas. As a minority population in a society that, until recently has refused to acknowledge our existence, and our ancestors' contributions, we continue to struggle for equal rights and recognition. The risk with current resistance to full recognition in a diverse society is that it directly feeds into an educational system that continues to reinforce the miseducation and ingrain the next generation with the subtle racism of exclusion.
In a 65-year period (1885 to 1950) there were 75,000 to 100,000 Afro-Caribbean laborers traveling to and from as well as living in Limon. They build the railroads, the seaport docks, and seeded the foundation for one of Costa Rica's most successful agricultural export products — bananas and cocoa. Today Costa Rica is considered the third largest banana exporter in the world, thanks to the foundation built by the Afro-Caribbeans. Currently 80% of the country's export and import passes through the port province of Limon, yet it continues to be among the poorest in the nation. In the schools, our ancestors are not recognized for this accomplishment and its contribution to nation-building.
Afro-CR celebration accomplishments
Our Afro-descendants' celebration in reality is a recognition of our ancestors' endurance and resiliency in overcoming all odds from three centuries of slavery and 150 years of legalized discrimination. Today we stand on their shoulders looking to the future.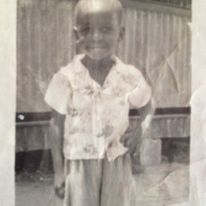 As a native Limonense, vision of diaspora Afro-Caribbean
As a child in Limon, in the 1950s I began to learn from the adults around me of our Afro-Caribbean history and the huge impact of the Honorable Marcus Garvey's two-year stay in Limon, what he stood for, and why he chose Limon as his first stop after leaving his home in Jamaica. Later during my university studies in the USA, I learned of the breadth of the African Diaspora in the Americas.
Benefits to Costa Rica recognizing it´s a multiethnic and multicultural society
The primary benefit for Costa Rica in its recognition and acceptance of its multi-culturality and multi-ethnicity is that this is a step forward in building a truly unified nation, where each citizen enjoys the benefits of equal rights and in the long run the nation will benefit from the full contribution of each citizen's potential. It's estimated that 10% of the population is of African descent. Today more than one-half the national population lives below poverty, at poverty, or in the informal economy. A national low productivity of this scale is a huge burden to carry and most likely unsustainable in the long term.
Costa Rica has had a major Afro-descendant brain-drain, beginning in the 1950s, when ambitious Limonenses like my family who migrated with their children to Panama, North America, and Europe, won employment, obtained an education and practiced abroad their professions in medicine, legal, education, and other fields. Costa Rica lost out in large part from decades of our intellectual and financial contribution.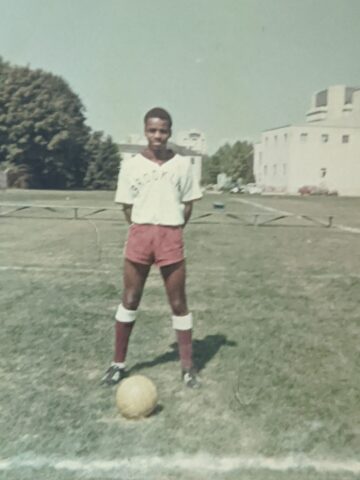 Direction for leading the inclusive changes
Costa Rica could become a model for developing a truly inclusive and equitable society.  However, the re-education needs to start with the leadership and work its way down. President Rodrigo Chaves chose to eliminate the Afro-Descendants Commission, started and continued by the previous two administrations, originated as a result of the UN's proclamation of the "Decade of the Afro-Descendants" from 2015 to 2024, instead he created a "Social Inclusion Commission", which to many us it's a reversal to "more of the same".  Today there is no high-level Afro-descendant in the administration. The president claimed there will be no preferential treatment in his government — "No habrá más discriminación positiva", which in his view Affirmative Action is really Reverse Discrimination.  The suggestion of course is that the 10% Afro population is in the same status as all the other minority groups in the country.
To reach the vision of a truly inclusive society in Costa Rica the Afro-Descendant community will need to lead the way by embracing the mission of developing and delivering outstanding performance in STEM fields, just as we have done in the arts, sports, and politics. A nation is much more likely to be inclusive when its weakness as an exclusive society is clearly detrimental to its future. To accomplish this goal Afros may even need to leave the country and set up a base in more welcoming communities where there are more attractive opportunities to grow and contribute.
Afro-Descendants celebrate Black History every day of our lives!