Featured Columnist – Political Correspondent – Latin American Relations
Jennifer Mayer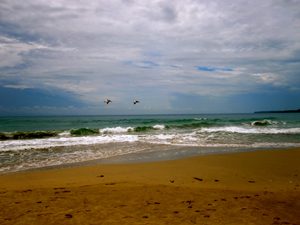 When many people think of the province of Limón, they envision calm blue green sea waters, reggae music, and the warm salty ocean breeze swinging brightly color hammocks. The province of Limón, located on the Caribbean coast of Costa Rica, is regarded by many as a modern day Eden. In fact, it is markedly different from any other place in the country.
Although the population of the province is only around 340,000, limonenses have managed to keep alive a vibrant Afro-Carribbean culture, harking back to the Jamaican origins of many of their ancestors. Jamaicans were brought to Limón in large numbers in the late 1800's to complete an extensive railway that stretched to the capitol city.
Today, the various homages to Bob Marley, reggae, calypso, and soca music, and the local dialect of patwah all make visitors feel as though they could really be in Jamaica. Limón also offers a distinct cuisine from the rest of Costa Rica, and frequent visitors are always sure to eat pati, and "rice and beans" before leaving. In addition, Limón is home to part of the miniscule indigenous population of Costa Rica.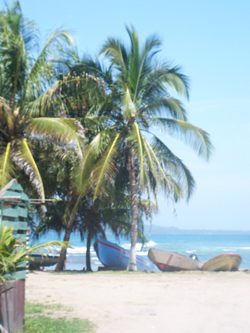 As much as Limón may be a paradise, it has endured a plethora of hardship since its settlement. It has long been the poorest region in the country, and many parts enjoy less access to education and running water than the rest of the country. Even the province's beloved carnavales have suffered from poor organization and even cancellations.
Despite these problems, the most oft-discussed issue regarding Limon is crime. While the entirety of Costa Rica is plagued by insecurity, the capital city of the province, also named Limon, is infamous for violent crimes and gang activity. And while the metropolis of San Jose is known for its frequent robberies and organized crime, many residents of San Jose hold a very negative opinion of Limón. Despite the fact that the region is home to some of the most pristine beaches in the country, a surprising number of Costa Ricans have never traveled to the region.
This negative stereotyping of Limon is nothing new. In fact, until 1948, the government did not consider Afro-Caribbeans to be citizens, and their movement across the country was restricted. This brash display of racism is seldom discussed, and many Ticos confess to not knowing this part of their history. Still, more subtle discrimination continues today. I, along with other foreigners and tourists, have been expressly discouraged against visiting the region by natives.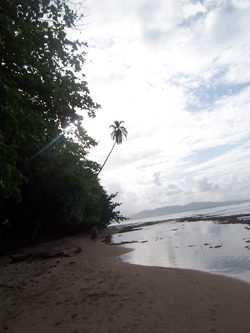 Conversely, the beaches of Puerto Viejo, Cahuita, and Manzanillo, all located in Limon, are among the first I recommend to travelers. In a country full of McDonald's and Pizza Hut, these beaches remain pristine and undeveloped. Biking down the township's dirt paths with the turquoise water beside you is a breath of fresh air for those accustomed to congested highways and packed sidewalks. For those looking to truly explore Costa Rica, Limón is a must see.