Are you pining for a dream trip to Costa Rica but have bad credit? A travel loan may be the answer to all of your prayers!
Are you dreaming of the sandy beaches of Costa Rica? Do you want to tour stunning rainforest and see quetzal birds in their native habitat?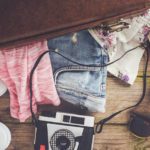 Costa Rica is a Central American country that hosts more than 1.5 million tourists each year. It is a prime destination for eco-tourism, which includes hiking, camping, and fishing.
But what should you do if your budget is not matching up to your imagination? Instead of giving up and ordering out, you can get a travel loan.
Even if your credit's not the best, there are still loan options out there. In this article, we'll give you the lowdown on vacation financing and help you get started with a loan.
What is a Travel Loan?
Vacation loans are a great way to see the world. You can get funding before you travel and pay it back over the course of several months to one year.
You may have been saving for a while but just need more money for the plane ticket. Or you may have your tickets all set but want to make sure you have enough money for day-to-day expenses.
A travel loan is great for people who have no credit or credit that's not so good. Making your payments on time will build your credit history, and you can pay it off in time for your next vacation.
Travel loans are a better option than credit cards because the repayment amount does not vary. You do not want to get caught up in the high-interest payments that can come when you use credit for travel, either.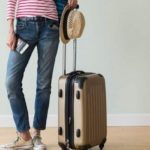 Another great thing about vacation loans is that they are unsecured, which means that you do not need collateral to fund them. If you have tried going through a bank, you may have an easier time with financing online.
How to Find Vacation Loans
Finding vacation financing can be simple. Just search online for "vacation loans" and you will find a long list of companies.
You are looking for a company that has a low-interest rate, offers loans for bad credit, and can give you US$ 1,000 or more.
In addition to its eco-tourism adventures, Costa Rica is known as a destination for dental treatment. If you are planning on getting medical or dental care, make sure your vacation loan is enough to cover those bills.
Once you have found a travel loan that you like, it is time to apply. Many travel loan companies will fund your account within one or two business days. Make sure you have your routing and account numbers handy.
It is not a good idea to carry cash on an international trip, but you can convert your loan to traveler's checks or keep the money on your debit card.
What to Pack for Costa Rica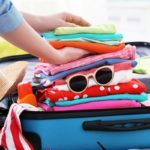 Before you apply for a loan, consider what you will be doing on vacation. Will you be traveling in Costa Rica's rainforests? Are you going to get a tan on a beautiful beach?
Once you know what your plans are, you will have a better idea of how much money you need. Make sure to get a little extra so that you have cash on hand.
To figure out how much money you will need, you can ask your hotel what they recommend. In addition to the cost of staying there, you might want to bring some extra money to tip the cleaning crew.
Your hotel can also direct you to local restaurants, excursions, and theaters. Ask the concierge how much people typically spend every day.
You will also need to bring your passport, birth certificate, drivers license, and health insurance card. You should bring the actual documents but have photocopies in your luggage in case you lose them.
Make sure you bring a jacket and several layers of clothing. Costa Rica has gorgeous weather, but the nights can be chilly. It should be about 80 F° degrees during the day and 65 F° degrees at night.
Things to Do on Vacation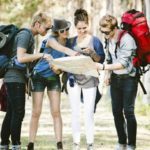 Once you are in Costa Rica, the sky is the limit. In addition to rainforests and beaches, the country has national parks, waterfalls, and hundreds of trails for hiking.
If hiking is not for you, you can visit one of the country's many museums. There are museums that are dedicated to gold and to jade, perfect for an afternoon trip.
There are also museums dedicated to Costa Rica's rich history and vibrant culture. You can visit historical churches and even attend services if you want.
In addition to checking out local museums and historical sites, take some time and people-watch. Sit at an outdoor cafe and just watch everyone walk by.
Before you travel, make sure that you have secured your hotel and your return ticket. You do not want to go on a spending spree and come up short.
If you can, try to travel by bus instead of the taxi. You will be able to practice your Spanish with the locals and get a close-up look at Costa Rican culture.
Also, make sure you try a few different restaurants. You are on an adventure, so try to eat a few things that you have never tried before.
Get Started with a Travel Loan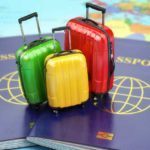 Start looking for a travel loan at least one month before you travel. That will give you enough time to compare all of your loan options.
Travel loan companies understand that people do not always have perfect credit. They will work with you to get the money you need, and they do not always do a credit check.
If you end up borrowing too much money, keep it and start paying back your loan. You may be able to double up payments but check with the loan company before you get your funding.
If you borrow US$ 1,500 at 5% interest over the course of one year, your monthly payments will be about US$ 125. Just make sure you end up with a payment amount that works for you.
We offer a wide range of articles about the beauty and diversity of Costa Rica. Our blog is designed to help travelers get to know the museums, culture, and history of our country.
Check out our blog and have a wonderful trip!