Planning to go on a cruise and visit Costa Rica? It's one of the most popular tourist destinations, after all, with an average of 2.2 million tourists per year.
That said, you need to stay prepared if you're planning to go on an overseas travel spree. This is important especially when you're new to traveling. After all, while the world has a lot of beautiful things to offer, you need to prioritize your safety.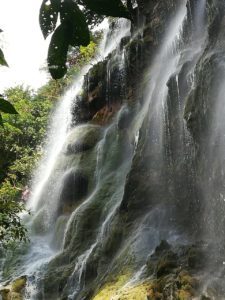 Are you ready to learn some good travel suggestions? Read on and learn more.
It's Important to Stay Patient
When you're traveling, you might encounter things beyond your control. It's especially the case whenever you travel overseas. There are a lot of things that can happen–delayed flights, no good transportation, inhospitable locals, and others.
But always remember that life is too short to stay annoyed whenever things happen since there's always a silver lining on every situation, so think about what you can do to flip the situation around.
Things can happen no matter how much you prepare, but remember to take a deep breath and be thankful that the situation isn't getting worse. Remember, you're on a vacation trip, so enjoy it no matter what situation you get yourself into.
Wake Up Early
No matter where you find yourself, it's always best to rise as soon as the sun goes up. Seeing the sunrise in a different country is refreshing and can help you start the day right. It's a magical time for great photos since the light is softer and diffused.
Going early to the attractions can help you avoid crowds, especially during peak season. It's also easier to travel around sketchy areas and interact with locals. It's important to remember that the honest folks wake up early while the shady ones sleep.
Don't Forget to Laugh at Yourself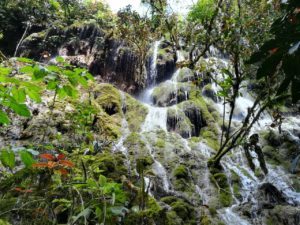 There will be times when you'll make a fool of yourself when traveling to different places. Rather than let it ruin your day due to embarrassment, laugh. Don't worry about screwing up and stop taking everything so seriously–lighten up since it's a vacation trip after all.
Face the new places with smiles and laughter. This will help you overcome the unfamiliarity you feel for each place you visit. Who knows, you might end up getting a new friend because of it.
Keep Extra Cash in Hand
No matter where you are in the world, money is king. It's important not to keep your money all in one place since that might leave you penniless if you lose it. Don't keep all of it in your wallet–stash some on your pocket, your shoe, and maybe some in your bag.
This can help cover emergency situations. It means you can still pay even when your card stops working or when ATMs go offline.
But if you want a calming, risk-free tour, you can opt for one in scenic Florence and Tuscany. Check here to find out more about the packages you can go for. There's always a tour out there that can suit your wants and needs.
Meet the Local People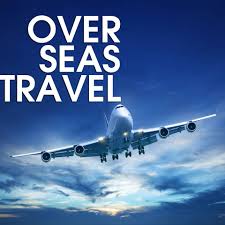 The best travel advice is to make it a point not to interact with other travelers every now and then. It's always better to start talking with the locals. Remember, English is one of the most widely-spoken languages around the globe.
What this means is that it's easier to talk to the locals. It becomes easier when you try using body language like gestures. When you do, you're enriching your entire travel experience.
Learning something new from people is always great. Especially if you're learning about another culture, which helps you avoid social blunders. Rely on your instinct and approach the nice folk.
Carry a Scarf Around
No matter where you go, it's always good to bring a scarf to protect yourself. In tropical countries, sarongs are great additions to your outfit. This travel accessory can work in a lot of practical ways.
You can use it to protect yourself from the sun or wipe your sweat off. You can use it as a means of carrying stuff around or to shield your eyes from dust. The applications are limitless so it's always great to keep on hand.
Observe the Local Daily Life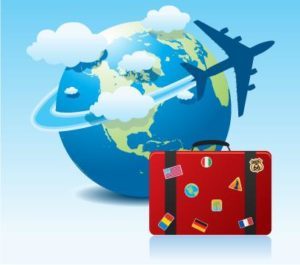 It's important to get a feel of the place to know what your possible activities are. One trip to Costa Rica can change your life; don't waste the opportunity staring at your phone all day!
Spend a few hours hanging around in parks or street corners. Watch how everyone's daily lives unfold in front of you.
You might get too excited to jump into the fun parts. But slow down and observe the details in your surroundings. Get a load of the smells, colors, local ambiance, and social interactions.
It works like meditation, allowing you to notice some things you might otherwise overlook.
Back Up Your Files
If you're bringing your gadgets like laptops and smartphones, make a backup of your files before setting out. Again, bad things might happen and you might end up losing your gadgets. When you do, you won't worry about losing your important files forever.
Always keep both a hard copy and a digital version of your identification and documents. Some of these documents include:
Passports and Visa
Driver's license
Official birth certificate
Any form of health insurance
Phone numbers
You need to keep these files in handy since they're important whenever emergencies arise. But no matter what you do, you can use cloud storage to make backups of your files.
Go for Overseas Travel More!
Sometimes, people who wait to travel can end up not going out of their comfort zone. Don't be one of the people who spend their life stuck in one place. Have a zest for life and go out there to experience new things.
Use these travel tips and get the best overseas travel experience. Remember, you don't need to sell everything to become a traveler since it's always better to have a home to go back to.
Do you need to learn more about Costa Rica? Visit us now and check out why Costa Rica is the best destination to gain travel experience!