Costa Rica has a wide variety of places for the enjoyment of those who visit it every day. On this occasion our route will be different because we have an excellent tour guide that will take us beyond those attractive and emblematic places of "Tiquicia", this is how Costa Ricans call their land.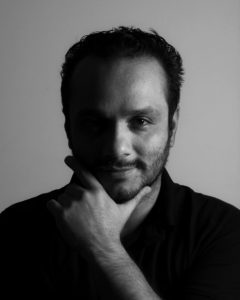 We will travel with Javier Fuentes, a well-known entrepreneur within the Real Estate world in Costa Rica, who decided to complement his career with photographic studies at the Technological Institute of Costa Rica and thus unite his two greatest passions to travel and capture the natural beauties of the country through amazing images.
What is the vision of Javier Fuentes about the tourist potential of Costa Rica that both locals and foreign tourists still do not know?
Although it is well known that Costa Rica is a popular tourist destination, which has already defined and established tourist places with their access and amenities, also "rural tourism" has to be very well taken into account, since it has been used by the inhabitants of the most remote and unusual places as a way to generate income for many families and thus obtain their daily sustenance.
Javier states, "In my experience, I have been able to travel to those places where you can get in direct contact with these wonderful rural inhabitants, sites that have an incomparable scenic beauty, such as waterfalls, rivers, lakes; places full of life, magic, good vibes and abundant tourist attractions with an immense potential to be positively taken advantage of. Within these places, there is a magical aura that can be captured by the art of photography. An endless number of outdoor activities, that is the reason why every time they tell me about some distant and unknown place I am given the task of documenting a bit about the site, so I go and explore it and in that process learn a little more each time about the place", Fuentes says.
What kind of accommodation can be offered to the local or foreign tourist?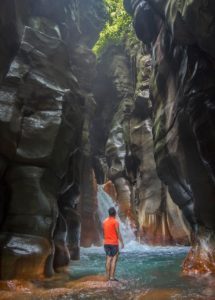 A tourist always desires to arrive at a comfortable place when it comes to satisfying his needs at the time of sleeping, eating, etc. But the magic really is in discovering and knowing inaccessible places, walking in unpaved streets, crossing rivers that do not have bridges, this kind of things, in my opinion, make the adventure much more interesting, and based on that experience it is much harder to forget that trip that has been so full of many emotions. Adrenaline and the involvement in exciting activities, it those details that add to the splendor of a place. Thus coming together to create the perfect atmosphere and making an unforgettable experience that we will always be remembered.
What would be the recommendations based on your experiences to make this type of trips and the use of these "magical places", as you call them, with so much tourist potential?
Indeed there is a rural tourism that has been growing over the years a little parallel to the traditional foreign tourism, but in this case people know that the owner of the small hostel, a resort does not have the same economic resources as large hotel chains, in this case, they make more emphasis on trying out local foods and everything else related to typical Costa Rican "creole" activities is to where this kind of tourism is oriented.
This type of tourism is to be more in direct contact with the people who provide the services, these are folks within the community who were born and raised in the place and who in some way or another decided to stay and take advantage of the benefits that nature gives them.
While the other type of tourism is much more commercial because at no time are you in direct contact with the people who made it possible for you to enjoy a specific food, an artisan product, etc., in contrast to the case of rural or experiential tourism in which you receive that attention in a personalized form. Take for example to see how they serve coffee in a juicer (colander) or prepare food in a wood stove and so on, that kind of details that tourists value a lot.
What kind of places could be suggested to visit?
In Costa Rica there is a variety of distinctly different and characteristic places, this will depend on what the tourist wants to discover, in view of that decision he makes, there begins the great adventure of discovering a country full of magic.
Is the diversity of microclimates offered attractive to visitors?
Much so. Costa Rica has been greatly blessed despite the fact that the territorial surface is just 52 thousand kilometers. We are a relatively small country, and there is an advantage to having a mountain range right in the center of the country, and thanks to this, we have a great diversity of microclimates.
Another advantage we have is that you can find yourself on a border and drive just 6 to 8 hours on the way to the other border so that in this journey you will notice that the climate varies depending on where you are going. Here tourists have the blessing that they can be one moment in a cold place and an hour later find himself in a warm place.
Is there the possibility of training those people who are providers of tourism services through the National Chamber of Tourism (CANATUR) or other public or private entities and thus improve the quality of service offered?
Yes. It is necessary to offer this type of training to these communities, among them CANATUR and the Costa Rican Institute of Tourism (ITC), because through the training obtained these communities can provide a better service to the tourists that visit them.
To conclude, give us a recommendation for those who want to discover Costa Rica?
Javier Fuentes recommends, "Do not limit yourself to what is more popular or what is fashionable, but give yourself the task of searching carefully the Internet to see that there are many rural tourist destinations that have fabulous natural scenes and you will not regret visiting these places that are really worth discovering."
Costa Rica … Choose a route, not a routine!