For the first time, the maximum surf championship will feature a Costa Rican surfer. The young Brisa Hennessy won the ticket to the so-called "Dream Tour" on Monday to play the semifinals of the Port Stephens Toyota Pro, in Australia.
In this tour, the highest elite of the world surf competes and it will have 10 dates during 2019. The Tica lost in the semifinals against the local and winner of the event Nikki Van Dijk, nevertheless it added the necessary points to be 7th in the world ranking and with this achieves the ticket to the maximum tour.
"Thank you all for the support in Costa Rica, Pura Vida", said Hennessy during an interview conducted by the organization of the event.
"I tried in this competition not to think about the World Championships Tour (WTC) classification, but it was always there somewhere in my head, I tried to enjoy the competition to the maximum, which ended up as my best result in the year", she assured.
Brisa Hennessy is 18 years old, was born in Costa Rica and her parents are Hawaiians. She is considered one of the world's promises of this sport. According to the surfing magazine, Duke, the Costa Rican became the 2nd Spanish-American surfer (male or female), after Sofia Mulanovich of Peru, to achieve to classify the 1st division of the world tour.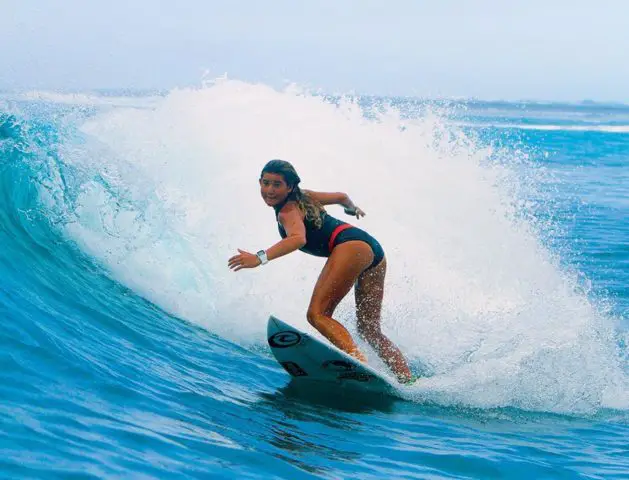 The importance of one or more Costa Ricans occupying a place within the "Dream Tour" are the possibilities of occupying positions for the Tokyo 2020 Olympic Games that increase considerably, thanks to the classification format confirmed by the International Olympic Committee (IOC) will give maximum 4 seats per country: 2 men and 2 women, explained the Surf Federation of Costa Rica in a statement.
Along with Brisa, from the previous week, Leilani McGonagle fought for another position for Costa Rica, but Pavones said goodbye to the competition in Australia in round 4 and with this, her place in the ranking was 18 -the first 9 were classified "Dream Tour".
The possibilities of Costa Rica to classify another surfer to this circuit do not stop there. Both Noe Mar McGonagle and Carlos Muñoz are playing in these weeks that option.
Both began Monday in Hawaii the last 2 events of 10 thousand points that could also lead to the WCT next year. In the male, the number of places that go up to the maximum circuit is 10. However, neither of them has a simple classification because Cali is on site 44 and Noe Mar is located 53.