In today's world, one of the most effective activities for society to benefit in all aspects that make up the interrelation of individuals, who live in a socio-economic process in a country, is undoubtedly tourism. As an educational activity, it is truly formidable the action that fulfills this activity, for the effective cultural training of those who have the potential to travel and, thus, know part of that vast world that awaits everyone who travels the different paths of our planet with open arms.
Tourism is that an activity in some cases of very little investment, but if carried out, leaves for those who exercise it, as for those who enjoy it, very positive results from the economic, social, cultural, and educational point of view.
In this sense, there are several aspects that make up a society, with the incorporation of diverse groups that work and develop in this field of tourism, where an infinite number of products and services are generated, which benefit both those who have that exquisite hobby to travel for pleasure, or there is also someone who does it to know what in its effect produces knowledge and wisdom.
Also as a social-productive activity, it has the benefit of people who do everything indicated to create tourism, that is, those who strive to drive a unique and effective way with much love, to serve other people In their needs and desires, then, they become tourist creators or tourist workers.
Therefore, tourism is one of the industries that move a lot of economic activities in the world. Tourism is service in its splendor. This activity means for a country that is dedicated to this great industry, a continuous income of wealth, which means a constant economic benefit of a beautiful and healthy activity. These 2 terms are intrinsic components of the tourism industry.
On the one hand, how beautiful is this activity that shows to a visitor or a group of visitors, the great miracle of placing in front of the visitor's eyes a group of people, a piece of land; or a landscape full of color; or an exquisite dish; or something exotic that gives impact to the act of living, or that represents some national tradition, or of the place that is visited and that is enjoying, therefore, these and other formal characteristics, are specified to confirm a way of being of whom this beautiful function of service to the neighbor in need of knowing, enjoying, traveling, walking, feeling, and conceiving with sensitivity everything that this extraordinary industry means.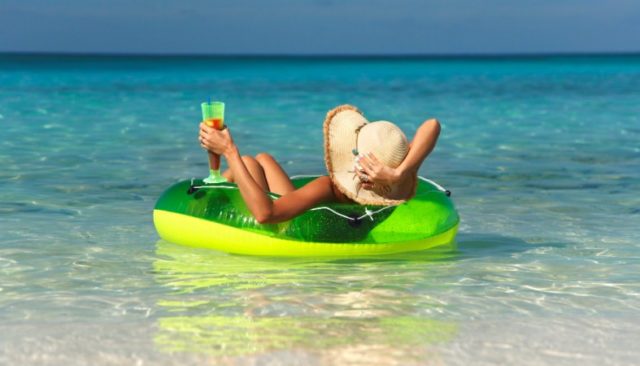 Now, when we talk about the tourism industry as a transforming industry for the benefit it represents, it is also a healthy industry, because it is not polluting, it does not feed on something that damages. The various direct or indirect benefits, that it produces and generates, make many countries with tourism potential, see in tourism the real possibility of consecrating as a given country to the socio-economic development of this important field to produce general well-being.
This socio-productive activity, which can be carried out in a family-like manner as a systematized industry or industrially, as a conglomerate with all the steps of a viable and reliable highly productive industry, that putting this productive activity into operation, represents the creation of jobs directly and indirectly that at international level is calculated with studies already carried out, stating that ten percent of manpower is occupied by tourism. From a hotel manager to an artisan you have the great possibility of benefiting from your work in the tourism sector.
Apart from that 10% that represents the labor employed, it is counted on that indirectly between five and nine people are employed, in the field of any kind of related work, so that these activities are indirectly benefited by that activity. Imagine indirect jobs as artisans, vendors, service providers such as hairdressers, barbers, dressmakers, etc. This indicates that we are facing a dynamic and productive activity.
Also, tourism allows the creation of activities in rural areas, or in areas considered as economically depressed sectors and areas where the industry of another type cannot be developed. The tourism industry is able to attend to a large number of people in this type of geographical area since it only needs a good will, the planning, and the minimum socioeconomic conditions, of those who dedicate themselves to an activity full of love for their geographical medium.
So if you want to develop an industry that does not pollute, maintains high cultural, social and employment levels, for all types of people, then, we must find a way that the large international industry called tourism, should place investments, in order to align it with all the productive fields of a nation.
In Latin America, tourism has enormous potential as an industry. Not all countries in Latin America have their eyes on the tourist area, to make this activity a sector ready to be developed. But it is due to other factors, where economies are strong towards other fields such as mining, the textile industry, the food industry, livestock, etc.
But in general the Latin American countries have traditions, folklore, culture, geographical spaces that in many cases have not been taken into account, for the implementation of their own programs and activities, in order to reconcile all those elements or factors before mentioned, with the purpose of making the tourism industry the engine that moves the rest of the economic pieces, and impulse Latin American towards a true prosperous society for all.
In Costa Rica since the end of the eighties, tourism activity has positioned itself in the first places off all the economic fields. This activity has been promoted among Costa Ricans and has been creating a whole culture in a way that has helped generate foreign exchange and therefore has had a multiplier effect in other fields of the economy. The interesting thing is that this management is based on the natural attractions of Costa Rica, which due to its very condition as a lush tropical country are innumerable and of great beauty, which guarantees that this well-run industry has a great present and has an even better future with people trained in the area, attached to the love with which this beautiful activity is assumed.