Costa Rica has become one of the favorite destinations for Latin American tourists, and the slogan "Pure Life" fully defines the experience of visiting this enchanting country.
If you are planning a vacation to get to know this wonderful place in Latin America or just want to spend a fun and unforgettable weekend. Then, let us show you the 5 places you cannot miss in your journey. Take notes!
Marino Ballena National Park

Mangroves, virgin beaches, and many corals make up the landscapes of this national park, where humpback whales arrive between August and November.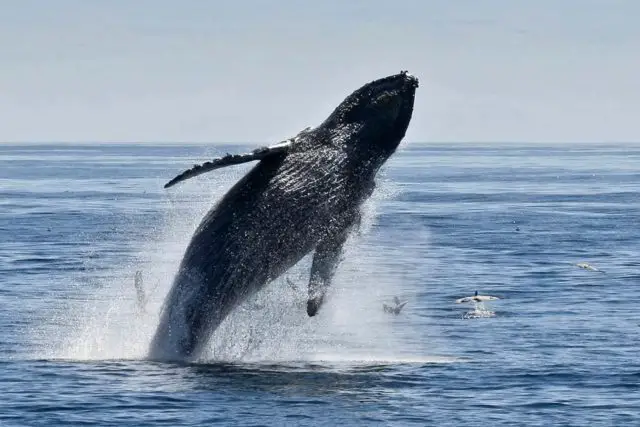 A curious fact is that, if viewed from above, it is shaped like a whale's tail, and the marine fauna that can be observed will depend on the tide.
There are 4 beaches in the park: Bahia Ballena Beach, Piñuela Beach, Colonia Beach, and Uvita Beach. Bahia Ballena is the "base station".
Río Celeste
It is known as the "7th Wonder of Costa Rica". That is because this wonderful turquoise river stands out for its waterfalls and its strong smell of sulfur. The flora and fauna abound in its forest.
As you well know, a must in almost all countries is to know the capital of your destination and Costa Rica should not be the exception. It is the largest city in the Caribbean country and in the downtown area, there are museums, parks, and accommodation for all tastes. The Central Market, the National Theater, La Sabana Park, and the Plaza de la Cultura are just some of the places you should not miss.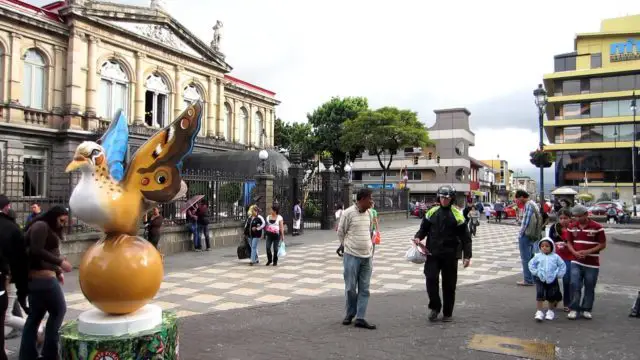 El Arenal National Park

This charming National Park is home to 2 volcanoes: El Arenal and Cerro Chato. Las Coladas trail allows you to reach one of the best viewpoints in the park and from there enjoy a wonderful panoramic view. You can take a swimsuit and enjoy the lagoon that is in the crater of this volcano.
This park is one of the smallest, but it is also the most popular in Costa Rica. And Manuel Antonio Park has 4 virgin beaches and trails through the forest that allows you to see 109 mammals and 184 types of local birds. The diversity of monkeys is one of its greatest attractions.
Go ahead and live the experience and shout out loud "Pure Life"!