Costa Rica has places for every taste, so if you are planning your honeymoon then you must take a look what this country has to offer to newlyweds.
If you are looking for places far or near from the city, water activities like snorkeling, rafting, or romantic spas and hot springs, couples have multiple options to choose from, all in one location.
In 2015, Costa Rica was chosen as the best destination to go on a honeymoon in all of Latin America and that recognition has been maintained thanks to the quality of its spas and exciting activities like swimming with dolphins or doing rappel.
With a huge diversity of eco-touristic offers, honeymooners will not regret coming to this country to start their married life.
Let´s start the tour
After the wedding and the stress that goes with it, going on a honeymoon in a relaxing place will be an ideal dream for the couple. But adding some adventure while honeymooning gives a plus to this experience.
La Fortuna de San Carlos (San Carlos's Fortune)
This heavenly place located a little closer to the Arenal volcano offers a mixture of adventure and relaxation. Activities like canopy, kayak, visiting the hot springs or walking to the mountain are just a few things the visitors can do on this site located 3 hours from San José city.
There, tourist can find one of the 10 best eco-touristic spas according to "Seven Stars and Stripes" magazine and enjoy wonderful sunsets lying in a hammock for two.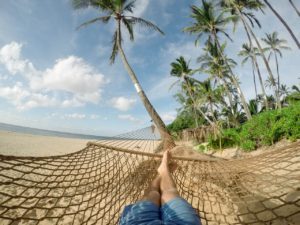 Parque Nacional Manuel Antonio (Manuel Antonio National Park)
Amazing beaches with white sands close to a forest give to this national park a plus among others paradisiacal sites. The range of activities here includes from romantic and relaxing walks to watch the sunset to adventurous rappelling or snorkeling, giving everybody the opportunity to enjoy this place in their own way.
Some hotels here have private beaches for their customers and spas with wonderful landscapes and 5 stars service.
The eco-touristic formula gives this place a different feeling to the visitors, which get rid of all the stress and return to their home with a renovated life.
El Golfo de Papagayo (Parrot's Gulf)
Lovely wonders under the sea can be explored at this site, where snorkeling is an unforgettable experience.  Also, you can visit and enjoy white sand beaches, some of them private, and hotels with all included.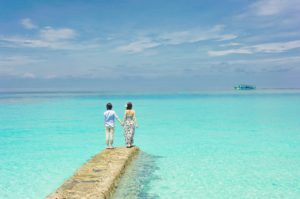 Also, tourist and honeymooners will find golf courses and sites to enjoy a wide variety of national and international dishes cooked with local products.
A private resort located on the Pacific Coast of Costa Rica can be booked to enjoy with your special partner and live a dream day or a relaxing weekend far from the routine.
Península de Osa (Bear's Peninsula)
If you enjoy having contact with nature, this place is for you. Here people can go on a tour to watch whales in their natural habitat, play with dolphins in the sea or just take a seaside stroll at night.
Although reachable by car, the recommendation is getting a direct flight and saving an 8-hour long road trip.
All these wonderful places give honeymooners and tourist, in general, the best array of sites to enjoy all year round. Then what are you waiting for to start the adventure of a lifetime here in Costa Rica?