Costa Rica is a land full of waterfalls. Cascades, slippery stone carvings or natural pools are options for the whole family to enjoy.
Surrounded by a flora that harbors endless species, these sites represent an important source of tourism for the nation.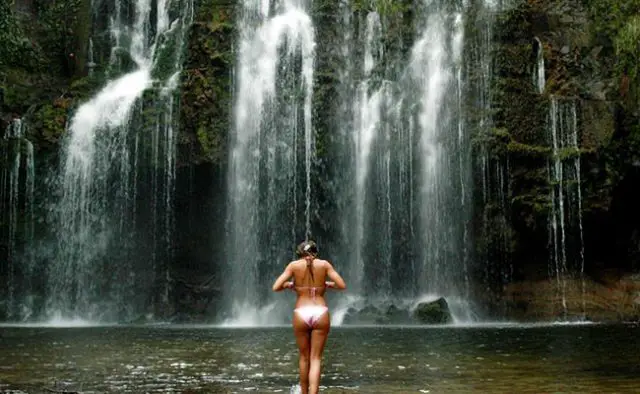 It also offers alternatives for those who seek adventure or relax under a waterfall. They can be enjoyed by anyone, ages ranging from 6 months up to 80 years old.
For adrenaline lovers, these places are a fantastic alternative to perform tricks and jump from up 8 feet high to fall in safe waters. They can even swim in them.
Located in the Manuel Antonio National Park some of these freshwater sources are placed in hidden cavities which give a touch of privacy for tourists.
Only expert guides may have access to them and that is why they are available for a few visitors.
In addition to this, you can get places to taste local food with options for vegetarians or lovers of meat and fish.
Do you prefer rafting?
In rainy seasons you can also practice extreme sports such as rafting, since the increase of water in the natural currents of Costa Rica, creates the perfect conditions to navigate the rapids.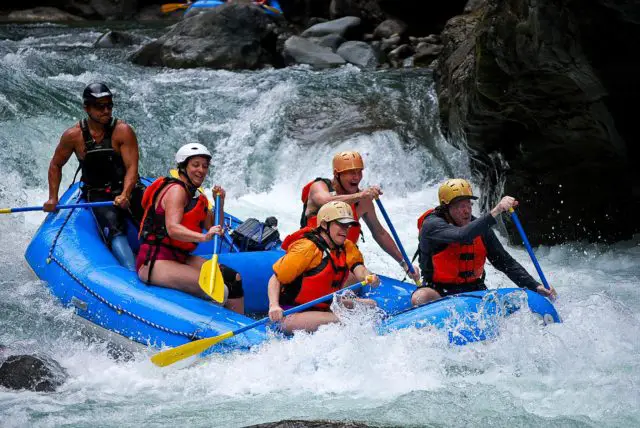 Depending on your level of experience, or daring, you can find rapids ranging from class I to class V. Here are brief descriptions to help you choose your next destination:
With a route that goes from the mountain range of Talamaca to end at the Atlantic Ocean.
This river is considered one of the best for rafting. These rapids offer tours from class II to class V.
During this tour you can see animals such as tapirs, pumas, monkeys, hummingbirds, and toucans.
Balsa River
It is calm waters for beginners in this sport, although it offers class II and III rapids, in which the enjoyment is just as interesting as the other types.
El General River
Recommended for people with more experience in rafting, this river represents a great challenge during the rainy season. On this tour, you can see the isolated canyon and a jungle, which can be explored by visitors.
Naranjo River
With a route of 7 miles, it is highly recommended for experienced athletes, since its rapids are between types III and IV.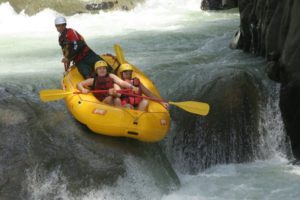 Tenorio River
It has an extension of 20 kilometers. There you may go through more than 22 rapids.
Its tour can be made from Monteverde or Guanacaste.
Colorado River
Its rapids are class II and III. They are located on the slopes of the Rincón de la Vieja volcano.
On your way, you will be able to cross the walls of the Colorado canyon. At the end of the trip, you can take a dip in the wells of the same river.
This river offers options for the whole family, including children up 12 years old. Some of its parts are calm enough to swim for a while and see a variety of birds.
Rafting practiced in this river is class II and III. It makes it ideal to start practicing this sport or simply have a fun time with the whole family.
Reventazón River
It has rapids class II and III, with 10 kilometers of a journey that can be made between 2 and 3 hours. Children up 12 years old are allowed to go there.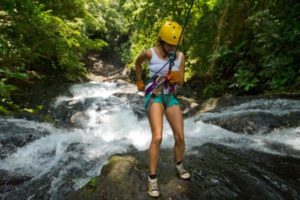 For enjoying such natural sites, you only need to bring shoes and comfortable clothes.
In addition, you should be likely to spend fun time by doing alternative activities such as rappelling.
This is also a great choice which requires some safe accessories like helmet, safety rope, gloves, anti-slipping shoes, etc.
If doing any of the aforementioned activities, we are sure you will live unforgettable moments.