If you live abroad and you are about to go on vacation, one of the options that will definitely take your breath away is Costa Rica. This natural paradise is the ideal option for both locals and visitors, who every year-end or holiday, decide to get out of the routine and disconnect themselves from the urban stress of large cities.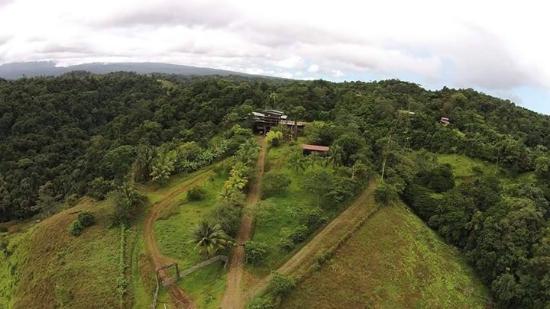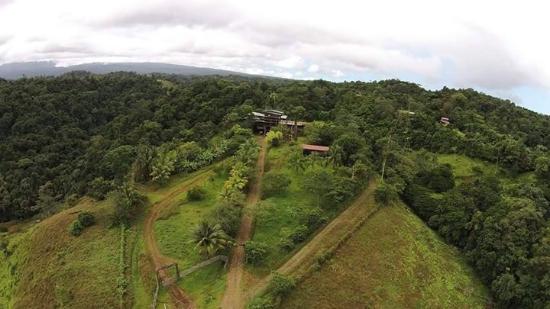 Do you want to spend a nice weekend with your family? Well, we offer you a fabulous option to enjoy. We refer to an extraordinary place, full of beautiful wonders for you to enjoy them to the fullest. In this issue, we present a unique destination of which we are very proud: "Mirador Prendas Sarapiquí".
TIP: Get our latest content by joining our newsletter. Don't miss out on news that matter in Costa Rica. Click here.
It should be noted that our country receives approximately 10 million foreign visitors each year. And all of that we owe it to the benefits of this viewpoint, which offers one of the best views of the surrounding landscapes.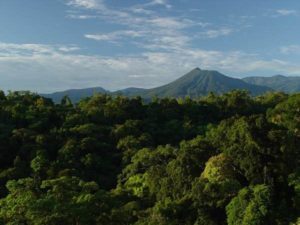 As a curious fact it is necessary to mention that when making a visit, a walk or the performance of any other ecotourism activity, they must wear light-colored clothing, sunscreen, mountain shoes, a snack, plenty of water to keep us hydrated, and a good resolution camera to immortalize every moment of our walk.
This majestic natural paradise, hidden in the shadows of the dormant volcano "Cacho Negro", is the Mirador Prendas Sarapiquí. This is a beautiful place formed by the highest mountains and a thick forest where you can appreciate the exuberant landscape and the Caribbean plain. Where the contact with nature will make you breathe another air, enjoying a unique architectural place. In other words, it is a 100% Costa Rican environment.
Being there, we propose a wide variety of recreational activities for personal enjoyment. These include yoga, which is a typical exercise of relaxation that allows you to align all your energies, control breathing, drain stress, detoxify your body, and achieve inner peace.
It is also propitious to mention that many of the travelers who believe in the benefits of this type of relaxation exercises visit this wonderful natural monument frequently. According to their beliefs, this site provides the ideal conditions for that type of ancestral exercises.
For the most demanding tastes, this wonderful tourist site recognized in much of the globe, has a proximity to the Sarapiquí River, which gives rise to you decide to perform a wide range of extreme sports that can be achieved within this natural attraction.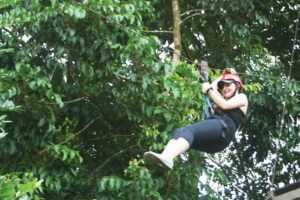 So if you are more daring and yoga is not your thing, you have several options to choose the one you like the most. One of the most important recommendations when visiting this place lies, basically, in caring for and conserving each of the natural elements belonging to the flora and fauna.
It is advisable, in the same way, to take with you a small bag of biodegradable material to deposit in it any type of waste or waste. In this way, it will contribute to the preservation of this emblematic site.
Another recommendation is not to feed the animal species that you find there (horses, donkeys, birds, turtles, fish, etc.). In fact, you could irreversibly damage your health by altering their diet. Remember that they are in their natural habitat and this one provides their food. Another of the activities that are prohibited is to take some plant to plant it at home since we would be affecting its ecosystem. Our call is to leave this place better than we found it at the first moment.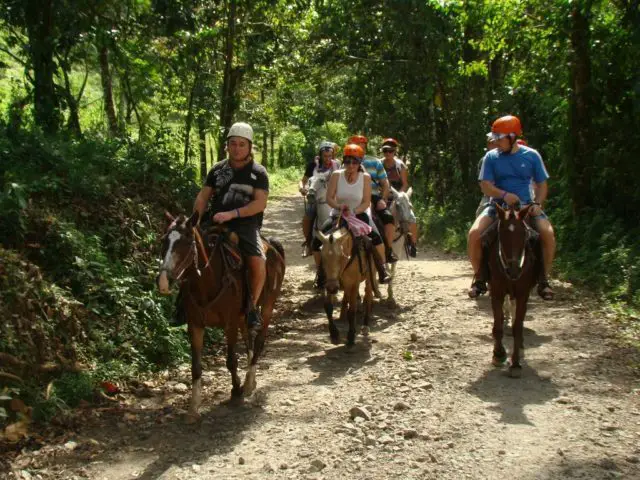 By the way, there are several groups stationed in that place that function as guides, not only to enforce these regulations but also to take you to know each of the attractions that you can enjoy in this paradisiacal place.
And a famous game that we all remember: the Spin-ball. This is nothing but playing with fake guns that shoot paint. Another of our favorite activities is, without a doubt, the practice of kayaking. This consists of descending at full speed through the turbulent waters of a river with great flow.
Finally, we can only say that the invitation to visit this viewpoint is already made. The choice is yours. Visit Costa Rica; a paradise where dreams come true.