The "Pico Blanco" Hill is the 4th highest mountain of the Escazú hills in Costa Rica with 2,271 meters above sea level. "Pico Blanco Hill" refers, literally, to the rocky outcrop near its highest point, which looks like a gray light from the Central Valley.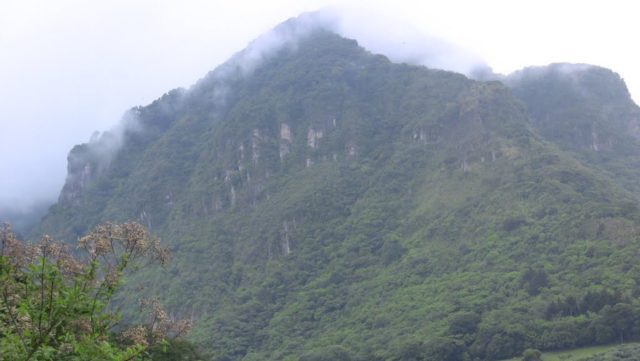 Geological origin
TIP: Get updates on upcoming Costa Rican Retreats & Events by joining our newsletter. Don't miss out on what's happening around you! Click here.
It has a volcanic origin, derived from an intrusive body dated 5.5 million years ago, and that was originally part of the magmatic arc of Costa Rica. However, it is believed that a change in the subduction angle of the tectonic plates located in the Pacific coast of Costa Rica caused the displacement of the magmatic arc to its current position (Central Volcanic Range), which determined that there was very little effusive activity.
At the same time, it gave rise to the Central Volcanic Depression, also called Central Valley, although geomorphologically does not correspond to a typical valley. It is a good destination for a half day's walk and a potentially promising place for rock climbing.
Tragic background
January 15th, 1990: A plane carrying 21 people crashed near the hill, shortly after taking off from the Juan Santamaría airport. All aboard perished.
November 5th, 2010: The top of the hill collapsed killing 24 people in the town of Calle Lajas.
Most attractive sites
Hotel Mirador "Pico Blanco" Viewpoint. It is located at the highest point of the environment of the town from where you can have wonderful views; to the north the hurdles and to the south the Gabriel y Galán swamp, Granadilla lands and the abandoned town of Granadilla, in addition to the extensive olive groves.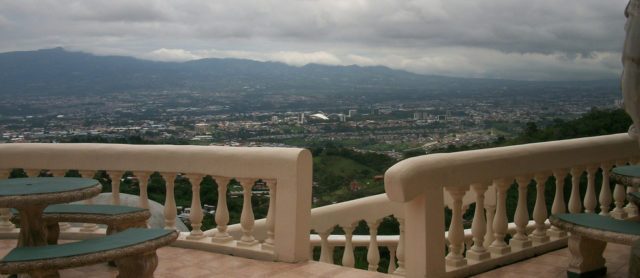 To get to the Mirador, you have several options: by bus, plane, rented or private car, among others.
The closest stations to Hotel y Mirador Pico Blanco are:
Red House With Red Roof is 310 meters away (5 minute walk)
Pulpería La Primavera is 446 meters away (6 minute walk)
Casa Demolida -Por Cruce de Calle is 492 meters away (7 minute walk)
Casa Amarilla de Dos Plantas is 577 meters away (8 minute walk)
Muro Rojo is 734 meters away (10-minute walk)
Pico Blanco Hill viewpoint is a very attractive place to visit. Since you can observe nature, as well as a dreamlike landscape, you can also spend the night at the hotel and make excursions scheduled for visitors. In short, it is a place to which you should not miss the chance of going to.