The "International Living" magazine assures that the health system of Costa Rica is the 2nd best in the world, for medical tourism. The ranking was born from one of the biggest concerns of people seeking retirement abroad: quality in health care.
The magazine evaluated some key points such as the cost of medical procedures, cleanliness of hospitals, qualification, and preparation of doctors and the affordability of health care in 24 countries, to obtain a score. After Malaysia, Costa Rica ranked 2nd in the ranking.
Costa Rica highlighted
According to the magazine, more than 40 thousand North Americans visit the country every year in search of medical and dental treatments. These "medical tourists" discovered that they have "high-quality health care available at very low cost".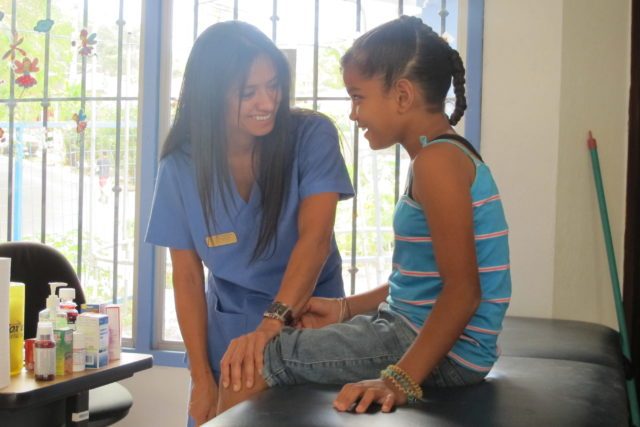 "Retirees who live in Costa Rica are able to take advantage of this benefit every day of the year, paying a fraction of what they would in their own countries for medical appointments, surgeries, medical prescriptions and any other care they need", the publication cites.
"CCSS" gives benefits
Foreigners have access to both the private health system and the Costa Rican Social Security Fund (CCSS) and it is a win-win situation. First, there is the CCSS, that is about universal health care, provided and administered by the government. It is available to citizens and legal residents, including foreigners with a pensioned visa.
For example, the interested person has a monthly fee based on the income he reported in his residency application and pays accordingly from 6% to 12% of his income. This covers the applicant and a dependent spouse, with an average fee of US$ 75 to US$ 150 per couple, that is between ¢ 42,375 and ¢ 84,750.
"After paying your monthly fee, all your health care is covered. Medical appointments (including specialists), diagnostic tests, prescriptions, surgeries… everything", says the publication.
Despite these wonders
The publication does not leave out that the waiting time to receive the attention can be a problem. "Most expats say that the Fund offers good care, although there may be problems with waiting times for medical appointments and non-emergency procedures", it was reported.
The publication explains that a medical appointment in the private system can cost you $ 50 if you are a general practitioner or between US$ 80 (¢ 45,200) and US$ 100 (¢ 56,500) if you require an appointment with a specialist. An ultrasound can cost you US$ 75, that is, just over ¢ 42 thousand. "There is an extensive private medical system in Costa Rica, with doctors, clinics and hospitals throughout the country. You can pay in cash to see private providers, but it is still cheap. Even major surgeries are cheap, about half or a quarter of the cost in the United States", says the publication.
Using insurance
It details how insurance can be used and that most private hospitals have international patient departments to help them organize financial matters. "Expats often mix and match private and public health care. You can see a private doctor and pay in cash and then have your prescription in the CCSS pharmacy, free of charge. Or if a procedure takes too long to be scheduled in a public clinic, you can go private", it says. Finally, it tells the medical tourists that although there are facilities throughout the country, the best hospitals and most of the public and private system specialists are in San José.
Quality in services
There exist even more opportunities for continuous improvement of the Costa Rican Health System, especially the Ministry of Health and the Costa Rican Social Security Fund. These institutions regardless of historical moments of dysfunctionality due to external influences have not only contributed with great achievements in the health of the population of Costa Rica, but they have always been concerned with raising the quality of health services.