After Zahrah's radical transformation and healing from cancer, she helped co-found an educational and healing program in the mountains of Costa Rica, called Awakening Soul. With her partner, Tru Sonfiel, they created a student program for people to come and learn about community development, permaculture, sustainability, and natural healing. Zahrah led the healing part of the program, teaching about medicinal plants, natural remedies, organ cleansing, fasting, healthy nutrition, and aligning with nature. She and her partner also created a natural medicines line called Awakening Soul Natural Medicines, that was sold in stores and organic markets throughout Costa Rica, as well as internationally.
One of their main products was a Reishi Mushroom extract, which was inspired by Zahrah's use of this medicinal mushroom in her healing of cancer. In 2012 Zahrah and Tru also began leading Sacred Cacao Ceremonies. This was inspired by Zahrah's previous experiences with cacao as a medicine and a tool for opening the heart. Zahrah had spent time with the BriBri tribe, while living on the Caribbean coast of Costa Rica, learning their traditions of preparing cacao, as well as the ritual use of cacao.
Later she apprenticed with another shaman from Guatemala, who taught her the art of ceremonial cacao. She took these experiences and brought her own additions to the ceremonies – such as meditation, aromatherapy, hands-on energy healing, and live music. The ceremonies received a huge appreciation in Costa Rica, and by 2013 the ceremonies were being offered at some of the top retreat centers, festivals, and community events. This led to the formation of a team of people involved, called The Mystic Heart Sacred Cacao Tribe. Zahrah's quest for ultimate health, as well as a passion for spiritual awakening, fueled her drive to continue seeking modalities and traditions that would accelerate both endeavors. This passion and commitment to health led Zahrah to delve into indigenous and shamanic healing practices. Zahrah had a belief from a young age that there was a cure for every ailment known to humankind. She felt strongly that most of these cures would be found in the tropical and Amazonian rainforests of the planet.
This belief led Zahrah to deeply study the medicinal plants and traditional remedies of the rainforests. On this quest, she was brought deeper into the ancient traditions of certain Amazonian tribes. She began to experience and learn shamanic healing, as well as the traditional and ritualistic use of visionary medicines, such as ayahuasca, San Pedro, and other sacred medicines native to Central and South American countries. Zahrah not only experienced radical changes within her own life but also had the privilege to observe radical healing of many other people. She came to know people who, through the use of these powerful medicines, experienced radical healing from Lymes disease, cancer, lupus, IBS, and much more.
As an avid supporter of natural health, this inspired Zahrah to learn more. She began to assist in whatever way she could with the sacred ceremonies, and for the shamans who brought the medicines. Helping others learn more about the sacred tribal traditions and their sacred medicines, became a passion and deep soul calling for Zahrah. She has remained deeply involved in sacred plant medicine traditions for the past 8 years and feels strongly about continuing her work supporting indigenous wisdom and helping others, who are ready, to participate in these ancient traditions.
Zahrah Sita was born in the United States. Zahrah trained and performed in dance and theater for much of her early years. She was deeply involved in work with 2 professional dance companies when she experienced a serious health crisis that brought her on an intensive healing journey, and eventually inspired her to immerse herself in learning about the healing arts. This quest first led Zahrah to professional training in Traditional Chinese Medicine and Oriental Bodywork Therapies. After several years of clinical practice, Zahrah opened her own private practice as a practitioner of TCM. Over the years Zahrah continued her training and education in an expansive array of healing modalities, including the basics of Ayurveda, chakra balancing, aromatherapy, Western, Eastern, and Tropical herbal healing, nutritional and dietary therapies, organ cleansing, fasting, detoxification therapies, shamanic and Amazonian healing traditions, and more.
In 2008 Zahrah was faced with another serious health crisis. Zahrah was diagnosed with a rare and advanced stage of cancer. This diagnoses inspired Zahrah to further her research of cancer, natural cures, and to develop her own cancer healing protocol. Zahrah's protocol brought her full healing from cancer in under 6 months. She believes that her experience with cancer happened so she could better understand this all-too-common illness and to learn how to effectively eliminate cancer from the human body. Zahrah has continued to share this protocol with others and offers her services as a health coach and wellness guide to those facing a cancer diagnosis.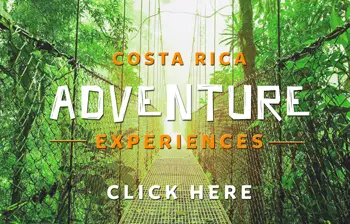 In 2005 Zahrah moved to Costa Rica. She carried a belief inside of her that there was a cure for every ailment known to humankind, and that most of the cures could be found in the tropical rainforests of the world. She ventured to Costa Rica to begin a new life and to learn more about the medicinal plants of the rainforest, and the ancient healing wisdom of the cultures there. Her journeys in Costa Rica include many apprenticeships with healers and shamans, helping manage a permaculture education center (Punta Mona, Caribbean Coast), helping produce several large events and festivals, managing a community education center (Gaia Center, Playa Chiquita), working with various retreat centers, co-founding Awakening Soul healing and education center, co-founding a natural medicines business, writing for several publications, guest speaking and teaching at various festivals, conferences, and community events, helping lead sacred cacao ceremonies, and providing healing services and wellness guidance both locally and internationally. Zahrah has been clairvoyant and clairaudient since a young age. She brings these gifts into her healing practice.
Other than her work in the healing arts Zahrah continues to love dance and performance. She also has a passion for creative writing, photography, animals, nature, and is an enthusiastic supporter of the arts, education, and sustainability. Her greatest passion is the pursuit of spiritual awakening.
The story doesn't stop there. Read below for the continuation of Zahrah Sita's adventures in healing and life in Costa Rica.