The previous two postings in the article series, Radical Natural Healing, featured the Costa Rican journeys and life of local artist, visionary, holistic healer, and educator – Zahrah's.  Readers learned of Zahrah's bold move to Costa Rica, her experience living in the rain forest, and the success she had in healing cancer naturally.  As well as her passion for supporting spiritual awakening, indigenous wisdom, traditions, and visionary medicines.
Zahrah has continued to offer her services as a health educator and wellness guide.  She offers her experience in radical healing as a health consultant for people locally in Costa Rica, as well as internationally. Many people seeking alternatives to mainstream medicines and therapies have found great success in the individualized coaching and healing programs Zahrah has shared.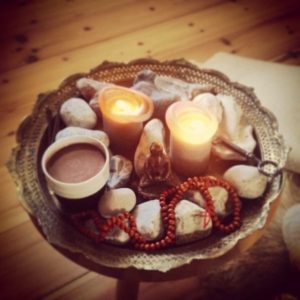 Along with her passion for the healing arts, Zahrah has dedicated her life to following a spiritual path of conscious awakening and spiritual celebration. One of the channels for her spiritual dedication is through the powerfully transformative and beautifully composed Sacred Cacao Ceremonies that Zahrah, and a group called the Mystic Heart Sacred Cacao Tribe, offer throughout Costa Rica. These ceremonies feature cacao as a spiritually sacred medicine.  It is intended to expand one's spiritual experience, open the heart, and bring revelation, healing, inspiration, and a transcendental experience.  The Mystic Heart Sacred Cacao Tribe ceremonies feature drinking a ceremonial cacao brew, live music with world-class musicians, energy clearing, anointing with sacred oils, healing touch, guided meditation, inspired movement, and more. These ceremonies have received many fans and supporters, have been featured at some of the top retreat centers and festivals in Costa Rica, and are also available for private bookings.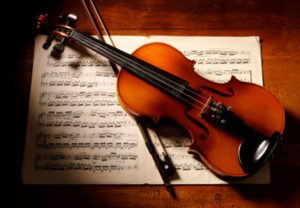 The work Zahrah has been doing with ceremonial cacao is aligned with her passion for supporting the sacred visionary and spiritual medicines. Zahrah has been key in helping organize, support, and assist "curanderos" (healers) and shamans from ancient traditions throughout the world bring their medicines to Costa Rica.  These healers and shamans offer healing, sacred ceremonies, and education to assist others in their personal transformation, healing, and awakening process. She feels strongly that now is the time to deepen our connections with the indigenous cultures.  That it is important to bring their wisdom and traditions for healing into our modern world.  As a means of bringing greater healing and balance to the many environmental, societal, health, and spiritual crises that are occurring across the planet. She, along with others, see that by healing our inner worlds, we can ultimately heal our outer world.
Zahrah is currently working to bring together a group of investors and partners to begin building a series of sacred temples and healing facilities throughout the Americas. The first will be built at Sanctuary Abundancia in the Chirripó Valley of Costa Rica. These Centers are intended to be safe and beautiful spaces to host indigenous elders, teachers, leaders, and healers from around the world. The Temples will be used for ceremonies, educational and spiritual gatherings, healing, and to be safe places for people to connect with nature, and experience the powerfully transformative visionary medicines.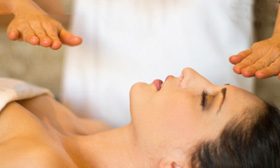 As a holistic healer, Zahrah has experienced and learned many modalities and methods for healing. She has worked in clinics, healing retreat centers, studied with many masters, learned nutrition, herbs, cleansing, bodywork therapies, and more.  Yet she claims that she is most passionate about the visionary medicines, and ancient indigenous traditions.  She sees these as the most effective and rapid levels of healing that can be experienced by awakening consciousness, connecting deeply with nature, unifying spirit with body, mind, and emotions, and tapping in to our own inner truths.
Zahrah continues to assist others in the healing and balancing of their physical bodies. She believes that by beginning to love and care for our bodies, we also are loving and caring for our planet.  That the healing of the body can also lead to the healing of emotional and spiritual issues.  By connecting to nature, we can connect to our greatest health, purpose, power, and inspiration.
If you are interested in
supporting or becoming part of the creation process for the healing temple sites,
learning more about or hosting a ceremony with the Mystic Heart Sacred Cacao Tribe, or
personal health consulting services with Zahrah.
You can get in touch with her via [email protected]