The Netherlands is one of the countries leading the way in the battle to put an end to gas powered cars. It's been praised for having some of the lowest CO2 emissions in all of Europe, but politicians from The Labor Party are taking things to the next level as they seek to ban all gas powered vehicles within ten years.
The newly proposed legislation would ban the production and distribution of all diesel or gas cars by the year 2025 and prompt citizens to switch to electric cars, this wouldn't include vehicles already on the road. The bill has made its way through the lower house but still needs to be approved by the upper chamber of the Dutch parliament. Labor Party politician Jan Voz, who did the majority of the work on the bill, is enthusiastic and firmly believes the bill will become a law.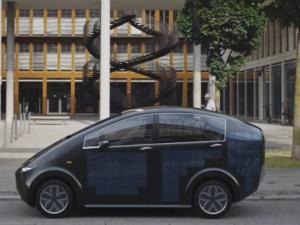 Voz also expressed that he feels this bill alone will not be enough to completely stamp out gas and diesel cars. To create some real change the Dutch government has to make electric cars affordable to every citizen as well as provide charging stations around the country. The Netherlands already has around 20,000 electric charging stations according to The European Alternative Fuels Observatory (EAFO). That's more than The United Kingdom and France combined!
The Netherlands isn't the first country to attempt the ban. Norway also plans on getting rid of all non electric cars by 2025 and in order to do so provides lots of incentives to citizens who buy electric cars, such as subsidies and other forms of tax breaks.
"We need to phase out CO2 emissions and we need to change our pattern of using fossil fuels if we want to save the Earth," explained Voz. Implementing the new law is one thing, but changing the entire spectrum of cars in The Netherlands is a project that is more likely to take around twenty years.