What has Costa Rica to offer that is so special that convinces you to stay here? What is the work of tour guide about? And what does it actually feel like moving abroad with no coming back? We interviewed Barbara Hartung, a woman moved from Germany to Costa Rica more than twenty years ago. Now she lives in Tortuguero and offers guided tours through Tortuguero national park via canoe or by feet. She talks about her fascination of the tropical rainforests, her passion for her work as a tour guide and what it means to break cultural barriers.
You are living in Costa Rica for more than two decades. What made you move here?
I didn't exactly planed ending up here. But since I started studying biology, the dense American rain forests increasingly fascinated me.  In the late 1980s, I participated in a student project in the Amazon region of Ecuador. This made me realize that the rain forest is the ecological system that I want to keep working with. After another year of studying at the University of São Paulo in Brazil and finishing my master studies, I traveled to Panama to visit a friend of mine. But I always wanted to see Costa Rica because of the diverse range of national parks and wildlife. Then I started working as a volunteer in several national parks until I was offered a job as a resident biologist in Tortuguero. I have been living here since 1995 and meanwhile I can't imagine moving somewhere else.
Why? What do you love about Tortuguero?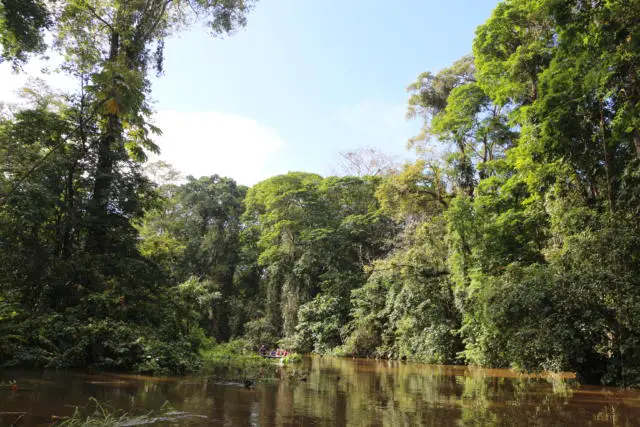 It is the ecological diversity and the combination of rain forest, sea life and waterways, I think. Even when turtle nesting season is over, Tortuguero is a worth-visiting place. There is no other place where you can observe the tropical wildlife of a national park this silently with traditional canoes. I love exploring the rivers and the small canals via boat because it allows new insights into the world of the tropical wildlife. This is why I have chosen to work independently as a tour guide to provide my customers an eco-friendly alternative to the mass tourism.
How does this alternative look like?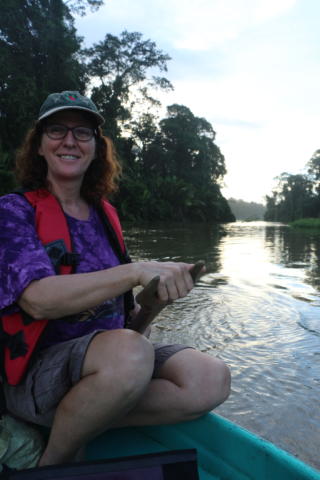 I decline to you use loud motorboats that are polluting the environment as the majority of big tour operators and hotels offer to their guests. Though my customers do have to paddle a little, entering the canals via canoe is the best way to observe the animals without scaring most of them away. Besides, I only hike in small groups. I want to know the names of my customers and get to know them a little. This way I can create and obtain an atmosphere where everyone dares to ask a question and to tell his experience so far. Plus: I don't do bilingual tours. Though I offer my tours in four languages (English, Spanish, German and French), I refuse to repeat myself after every sentence. It is not only bad for the flow, it also is just too tempting to reduce the information to the minimum.
What do you love about your job as a tour guide?
Even though I visited Tortuguero National Park countless times, it still is not boring for me. Every day is different. I have to deal with changing weather conditions, different water levels and river currents for example. Moreover, I always have to stay alerted to spot the different animals. Because even with the best experience it mostly depends on luck. I witness how Tortuguero's rain forest changes over the years and the increasing tourism. Therefore, every day is new challenge of learning, studying and interpreting the nature surrounding me.
You are a studied biologist with a master degree. Is this a seal of quality for a nature guide?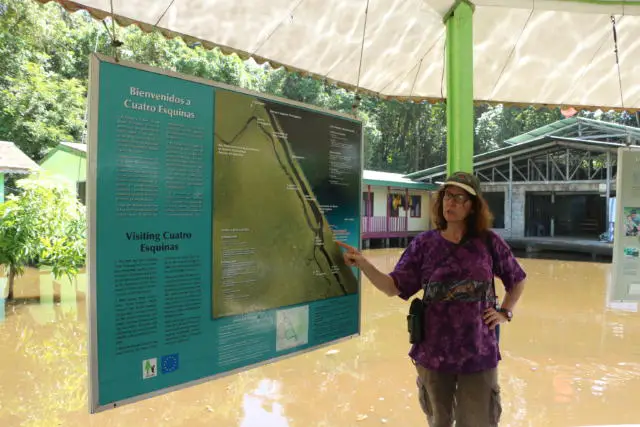 Of course, it is always good to have some theoretical background. You can explain and show many phenomena to your customers. But actually, I don't think that academic knowledge is strictly necessary in order to be a good tour guide. What is more important is to be passionate about what you are doing. If you are expressing this passion for the forest, the wildlife and the tropical plants, you will infect your guests with this verve. You can be the most educated guide in the world but if you just do your tours only for the living, you got the wrong job.
After more than twenty years living abroad: What advice do you have to give to future expatriates in Costa Rica?
As I see it, the most important thing is to accept cultural differences. In a foreign country business and social life are done in different ways – that's it. You will notice that your counterpart might react differently than people from your home country, but your counterpart will not know about this mismatch. For some persons it is harder to adapt to a different culture than it is for others. Even I am still struggling sometimes with overcoming these cultural barriers. Don't be so harsh with yourself when you put your foot in a tico's mouth. Just keep constantly reminding yourself that some differences do exist. In my experience, this is the best way to overcome them.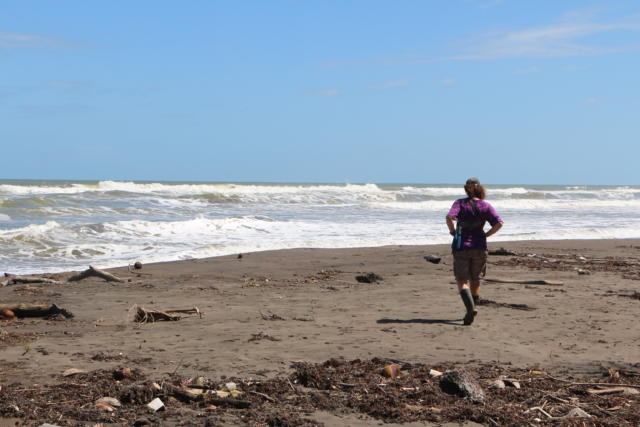 About Barbara and Tinamontours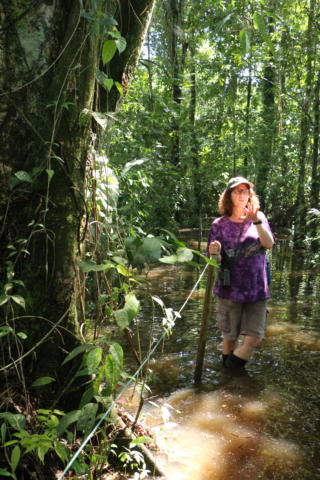 Barbara Hartung offers guided tours in German, English, Spanish and French. All year round her groups can explore Tortuguero National Park via canoe or go hiking by feet. During turtle nesting season she offers specialized tours to observe the nesting of this protected animals. Moreover, she guides tourists through the village of Tortuguero, explaining culture, history, medicinal plants and influence of conservation and tourism in the daily life of Tortuguero people.
For more information visit her Website Tinamontours or contact her via mail to [email protected]