The properties of wheat are present in the cereals category, and they are usually available in other foods found at any supermarket. Actually, wheat belongs to the larger group of grains and flours, bringing great benefits to the organism. Its proteins, nutrients, and carbohydrates work for your health. Although many theories of experts say that wheat is a kind of food that destroys diets, like all things in life, this cereal should be in the right balance by learning to manage its adequate consumption.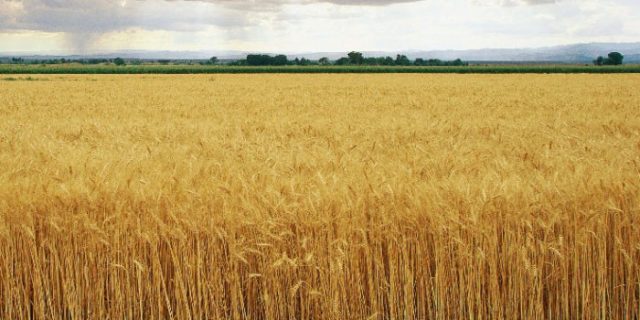 Wheat ingredients
TIP: Get our latest content by joining our newsletter. Don't miss out on news that matter in Costa Rica. Click here.
Wheat is composed of 9.8 grams (g) in protein, 1.20 g in fat, 341 kilo-calories (Kcal), and 0.70 g of sugar per 100 g. In its nutrients, there also are vitamin K, vitamin B3, vitamin B7, vitamin B9, and other components such as calories, fibers, minerals, and cholesterol, among other important derivatives.
It is a kind of food very rich in carbohydrates because per every 100 g, 70.60 g are carbohydrates, which benefits the organism. It is very low in purine. In addition, 100 g of wheat flour contains the following nutrients for the body: 1 milligram (mg) iron,0.78 mg zinc, 4.28 mg fiber, 17 mg calcium, 146 mg potassium, 10 mg iodine, 23mg magnesium, and 2 mg sodium.
Know the vitamins that make it up
Among its vitamins, it is important to note that per every 100 g, we find vitamin A: 0 unit-per-gram (ug), in vitaminB1: 0.11 ug, vitamin B2 0.03 ug, vitamin B3 2.33 ug, vitamin B5 0.40 ug,vitamin B6 0.10 ug, vitamin B7 1.10 ug, vitamin B9 16 ug, vitamin B12 0 ug,vitamin C 0 ug, vitamin D 0 ug, vitamin E 0.34 ug, vitamin K 32.70 ug, and phosphorus 108 mg.
Wheat is low in cholesterol, which brings an excellent benefit to the heart and circulatory system. Also having no purine brings benefits to people who maintain high levels of uric acid and in the prevention of heart attacks.
Is wheat a friend or an enemy of health?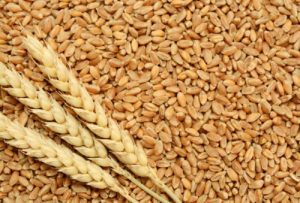 Because of its high-gluten content, those who are on a strict weight loss diet should consider eliminating it from the meals especially the more processed types of wheat flour because of their abundance in sugars and carbohydrates which have a negative effect on blood glucose levels, which leads to rapid weight gain and even diabetes.
In some countries, it is advocated the total elimination of wheat flour from diets in order to control the level of glucose in the blood. This is mainly useful for those who suffer from diabetes because it can seriously upset insulin levels. The correct level of glucose in the blood helps prevent intolerance to gluten and control the possible development of an immune disorder.
Another disadvantage is that wheat can be difficult to digest for some people, causing a certain type of allergies, attracting symptoms of nasal discharge, nausea, diarrhea, wheeziness, allergic reactions on the skin and, in addition, "baker's asthma" has been discovered. It has become common in some countries of Latin America and Europe, although it is not that common, it is important to know about its existence.
A nutrition expert's opinion
Studies carried out by the cardiologist William J. Davis, has allowed a great experience regarding this issue. It has been so much that, in turn, this cardiologist became a writer of a series of books advocating the total elimination of wheat from diets. His position is that wheat is an unhealthy grain, also that the wheat that is grown today has gone genetically wrong, these have been some controversial statements that still do not convince most people.
Wheat is still an important component in the daily meals of most people. To defend the position of this cardiologist, Dr. Sayer Ji appears. Ji, who is the author of an article entitled "The Dark Side of Wheat", in which he warns that including it in foods is to make a "biologically inappropriate diet", for its gluten content. He also states that it can bring about diseases such as cancer and diabetes. Despite that, more research is necessary in order for a better understanding of this important cereal in our lives.