The shares of Johnson & Johnson, the giant of hygiene products and pharmacy, have slumped since last Friday 10% on Wall Street. The resounding decline came after Reuters reported that the company had known for 40 years that its talcum powder was contaminated by asbestos, something the firm has repeatedly denied.
The one that was its "golden eggs' hen", that already has supposed thousands of demands for cases of cancer of the ovary, hits the company again by erasing, this time, 40 billion of the market capitalization.
The agency's information -based on confidential documents and reports from the company- states that they knew about the presence of small amounts of asbestos in its products since 1971. The multinational has had several collective lawsuits by women who claim to have been victims of asbestos, a carcinogenic fiber.
Additionally, it accumulates some 10,000 pending lawsuits related especially to its Johnson's Baby Powder product. In the midst of legal battles and with the publication of the Reuters report, the company has staged the largest percentage decline in the stock market in the last 16 years.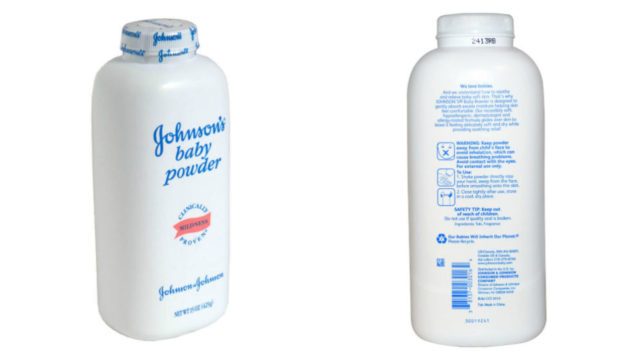 Reuters also publishes that the company commissioned and paid for the studies carried out in its Baby Powder franchise. "Any suggestion that Johnson & Johnson knew or concealed information about the safety of talcum powder is false", the company responded.
A few months ago, the FDA -the highest health authority in the United States- conducted a study with samples of the product in which it detected no presence of asbestos. However, that did not stop a jury in Saint Louis, Missouri, from ordering the company in July to pay 4.96 billion dollars to 22 women and their families, who had made her responsible for getting sick after using the baby product. The company appealed the ruling.
Last year, an L.A. court also sentenced the multinational to pay 417 million dollars to a woman who developed ovarian cancer after using talcum powder for years. The conviction argued that Johnson & Johnson did not adequately warn of cancer risk associated with the use of products. That ruling was successfully appealed by the company. "Science was imposed", said Bart Williams, attorney for the pharmaceutical giant.
However, last Friday, on Wall Street, the skepticism of investors prevailed.