Most computer science engineering graduates find themselves in a dilemma about what to pursue after graduating. The belief that you would automatically know once you graduate as to your future course of action is misplaced. You are most likely to remain hazy.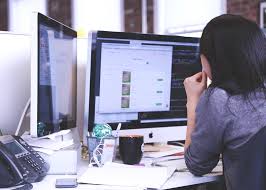 The questions that may wrack your brain after graduating may include "Should I aim for a job in a big firm?"; "Should I establish a startup, to give life to my product ideas?"; "Should I do Ph. D.?"; "Should I get involved in something that I love along with engineering?"; and the like.
The problem, of course, lies with the educational institution, which teaches you IT skills, and other proficiencies, but doesn't prepare you for what you will do after graduating. Mostly, it is a series of wrong decisions that eventually puts you in the right direction. Of course, this hit and trial may cost you a few productive years.  
Options for computer science engineering graduates
#1 Joining a big company
Joining a big company has many advantages. For one, an established company's name looks good on a resume for a computer science graduate or in a web developer resume. There is also a greater chance of finding stability in a big company. Since the company has hired you for a position, it provides a well-defined role and structures your workload too. In addition, you are provided with excellent avenues for rising in the ranks through promotions. Since seniors supervise, you not only get guidance at every step but also an open hand in chipping in your mite. This way, your skills get honed.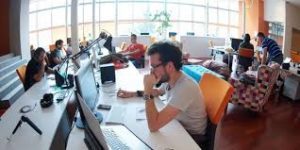 In addition to the immense job satisfaction that a good company bestows, you also get a chance to hobnob with smart people and learn from them. Also, most companies provide a number of perks, such as free food, free conveyance, subsidized accommodation, and even a free massage, and much more!
However, doing the same kind of job in a big company can make you complacent. For example, as a computer scientist, you may be made to work with a tiny piece of code that may make your task monotonous. Furthermore, whatever efforts you put in, you still remain a cog in the wheel and have no say in where the company is headed.
#2 PhD
Doing a Ph.D. means taking up an interesting problem and solving it in the form of a thesis. If you succeed, you will have a great opportunity to showcase your advanced education on your resume. However, the question of whether you should go in for a Ph.D. has no easy answers. Professors in your institute will always recommend it, but those working in the industry will discourage you from doing so.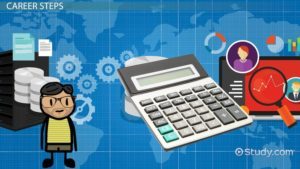 Doing a Ph.D. provides an opportunity to get involved in research. It is also a prerequisite for becoming a professor. Some jobs, too, require only PhDs, giving them an upper hand in landing jobs. However, the long years required to complete your Ph.D. may make you irrelevant, once you complete it.
#3 Follow your passion
As a qualified engineer, you don't need to look beyond your job. However, if there were a whole lot of things you had always wanted to do, don't let your passion for doing those get diminished, just because of your job. If you take up what you like in addition to your engineering job, it will prevent you from settling into the stereotypical complacency of just being another computer engineer.
Although following both is a challenge, there are many working in core technical field who are not only accomplished in their career but are also prolific writers. So, don't stifle your passion, since it will not only give you untold joy but may also offer another avenue for earning.
#4 Creating own startup
Of course, the idea of building your startup from scratch is alluring, since it challenges your mind and organizational skills, and also teaches how to negotiate the ups and downs in life. The challenges in creating a startup are aplenty – raising money, establishing an organization, attracting qualified and inspired people to join in, and ultimately creating and selling your product or service.
If given a reality check, most startups fold up due to lack of any of the above. However, the ones that do manage to succeed go on to make millions. And this is not a rare occurrence. However, if you are interested in starting on your own, don't do it just for the sake of starting a company. Ask yourself, if you can dedicate your life to create your dream product or service, if you have the self-belief to do that and if you have the capacity for hard work and possess the stamina to endure long hours. If you do, then startup may be your cup of tea.
Conclusion
If you are a recent computer science engineering graduate and wondering what to do, the above tips are certain to come in handy. However, make sure you hold the aptitude for whatever you decide upon. Since your decision will rest your job satisfaction and happiness in life.